Sekejap je kan. Pejam celik, pejam celik dah batch ke 6 dan ke 7 dah Infosys Foundation Program ni. Terkenang-kenangkan zaman-zaman aku batch 2 dulu. Huwarrgghhh~!! Apa yang korang rasa sekarang ni aku dah rasa dah dulu. Malah lagi stressful sebab buat kat negara orang. Huhuhu..
Untuk program kali ni, aku menghantar wakil ke UMP saja. Ekcelinya, dua-dua universiti ada wakil - UMP dan UTHM. Tapi ada yang mempunyai masalah peribadilah, apalah, some shuffling were done, last-last semuanya dicampakkan ke UMP.
I made a visit myself ke UMP untuk tengok diorang ni hidup ke tak. Kekeke.. Tengok-tengok OK je semua. Ada yang makin gebu pulak tu. Makan je ke kerja korang ni? Ada lah jugak some complaints here and there. Tapi itu normal lah. Benda-benda remeh je.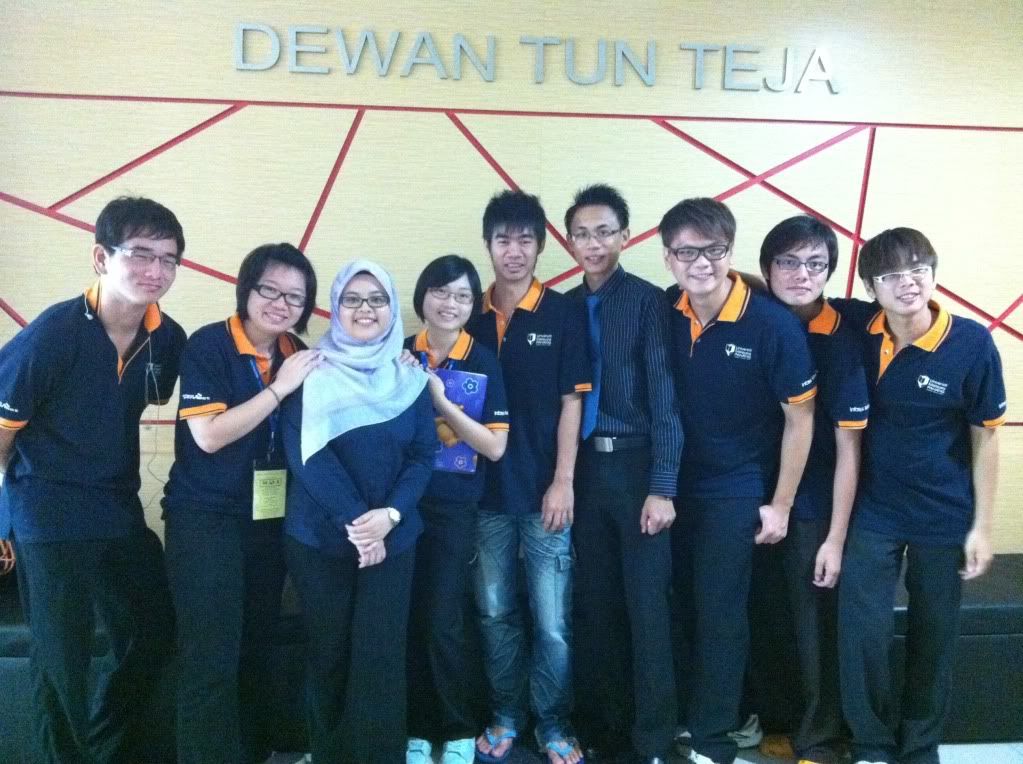 UMS Warriors~!!
Overall, semuanya OK. Diharap mereka semua dapat banyak ilmu dari program ni. Bukan senang tau nak join program ni. Peluang sekali seumur hidup jangan lah disia-siakan.
After that, we had lunch with the VC of UMP. Aku duduk meja lain. Kalau duduk sama-sama meja VIP maunya dapat lagi satu BFF dari kalangan VC. Kohkohkoh.. Mereng.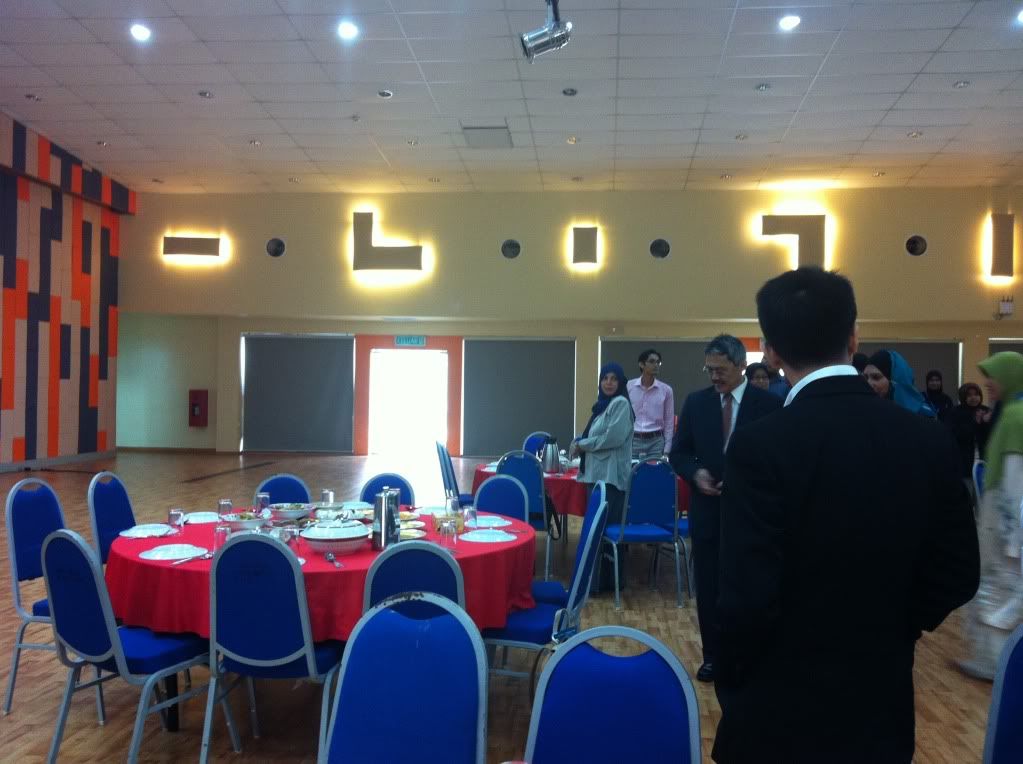 VC of UMP, Prof Dato' Dr Daing Nasir Ibrahim..
The event ended around 2pm. Banyak masa lagi sebelum flight balik ke KL. Boleh pergi jalan-jalan kat bandar. Tapi aku memilih untuk terus ke airport untuk membongkangkan diri tidur kat surau sana. Kehkehkeh...