Salam Kia Ora. Kekeke.. Moh. Another episode of my jalan-jalan tak ingat dunia. Bertabah je lah korang semua ye membaca repekan entah apa-apa aku ni. Kali ini kami ke bumi Kiwi. Ke New Zealand beb! Macam mimpi je. Tak pernah aku terfikir nak menjejakkan kaki ke New Zealand ni. Dulu-dulu ada lah berangan kan bila tengok cerita Ahmad Idham dulu. Cinderella ke Cinta Antara Benua ke Cinta Korporat dulu tu. Lupa dah aku cerita yang mana. Hehehe..
Which part of New Zealand? South Island. Kami menjelajah South Island bermula dari Christchurch. Poyo je menjelajah. Bukan semua ceruk South Island lah. Certain-certain tempat je. Kalau nak pergi semua tempat maunye kena duduk sebulan. Bankrap lah aku jawabnya. Dengan siapa aku pergi? Siapa lagi kalau bukan my backpackers gang. Orang-orang yang sama yang mengikuti pengembaraan ke Sumatera Utara, Bali dan Winter Sonata di Bumi Korea. Senang. Masing-masing dah kerasan dengan perangai masing-masing. So no problem nak meronggeng-ronggeng kat sana.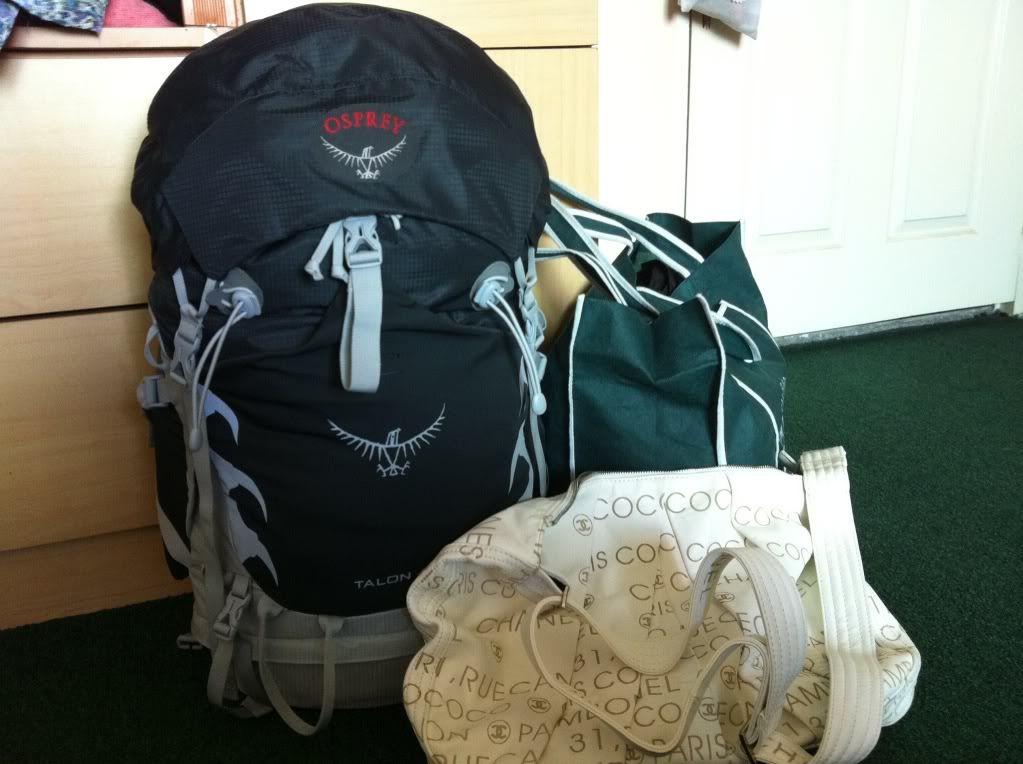 Bekalan ke NZ..
Untuk trip NZ ni aku honestly kata aku tak berapa excited. Sebabnya, kerja tengah banyak. Sibuk buat soalan final exam, sibuk dengan pemilihan peserta Infosys, sibuk dengan PLUMS lagi. Tak cukup tangan aku dua minggu kebelakangan ni. Dahlah banyak kerja, nak meronggeng sampai dua minggu lagi. Memang tak sedap hati lah jawabnya. Masa beli tiket dulu, takwim belum berubah. Ni dah berubah, aku jadi sasau. Bajet dulu, sesi jalan-jalan ni dah habis semester. Sekali, bila takwim berubah, hambik kau, semester belum habis. Nangis lah. Kesimpulannya, aku tak involve sangat dengan preparation itinerary jalan-jalan kami ni. Aku serahkan semua pada geng-geng aku. Aku ikut je lah ke mana saja yang mereka plan.
Duit pun takde. Sengkek! Semakin down aku dibuatnya. Hahahaha.. Dahlah sengkek. Currency exchange pulak tak nak geng dengan kami. Masa tak nak tukar rate cuma RM2.42. Bila nak tukar, mencanak-canak naik ke RM2.55. No choice. Rugi jugak lah kami dibuatnya. Aku rasa rate tiba-tiba naik sebab AA dah nak tamatkan route ke Christchurch bulan Jun nanti. Dah kurang lah orang NZ nak datang ke Malaysia naik AA. Sudahnya, aku ke NZ cuma berbekalkan NZD360 sahaja dari Malaysia. Dah sampai kat NZ sana, pandai-pandailah cucuk duit.
Apa-apa pun, kita enjoy je lah seadanya. Dan harap-harapnya, uols enjoy jugak lah repekan trip NZ aku ni. ^___^