Wednesday, 25th April 2012
It's the day! Hari ini aku akan ke NZ. Excited lah. Excited please. Almaklumlah, takde feel aku ni. K Awa kata, "Kau kena tengok LOTR baru lah excited nak pergi." Tu lah. Aku tak pernah tengok LOTR. Jadinya aku tak boleh nak imejin apa-apa. Tak dapat aku nak bayangkan apa yang ada kat NZ sana melainkan kambing-kambing kat tepi jalan. Hehehehe..
Perjalanan aku bermula dari Johor Bahru. Naik bas ke TBS dan seterusnya ke LCCT. Flight pukul 11.30 malam dari Kuala Lumpur menuju ke Christchurch. Kat rumah, Cik Ina dah pesan macam-macam. Panjang lebar tak cukup tangan nak tulis. Sampai lah ke saat aku menaiki bas tak berhenti-henti dia berpotpet. Jangan buat itu, jangan buat ini. Beringat-ingat. Jangan suka sangat. Hati-hati. Kalau tak ada duit jangan jalan. Yes Mommy. I understand. Risaunya tak habis-habis sebab anak dia yang sorang ni memang sengal macam apa. Bukan boleh percaya sangat. Huhuhuhu..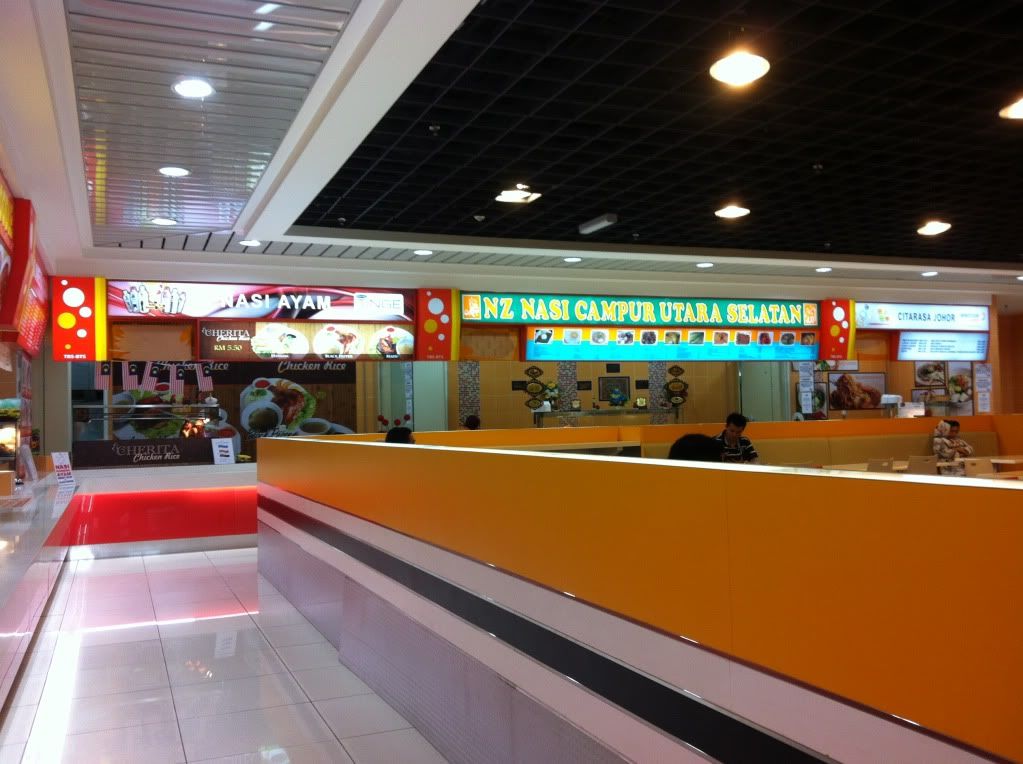 Kat NZ ada jual nasi campur tak?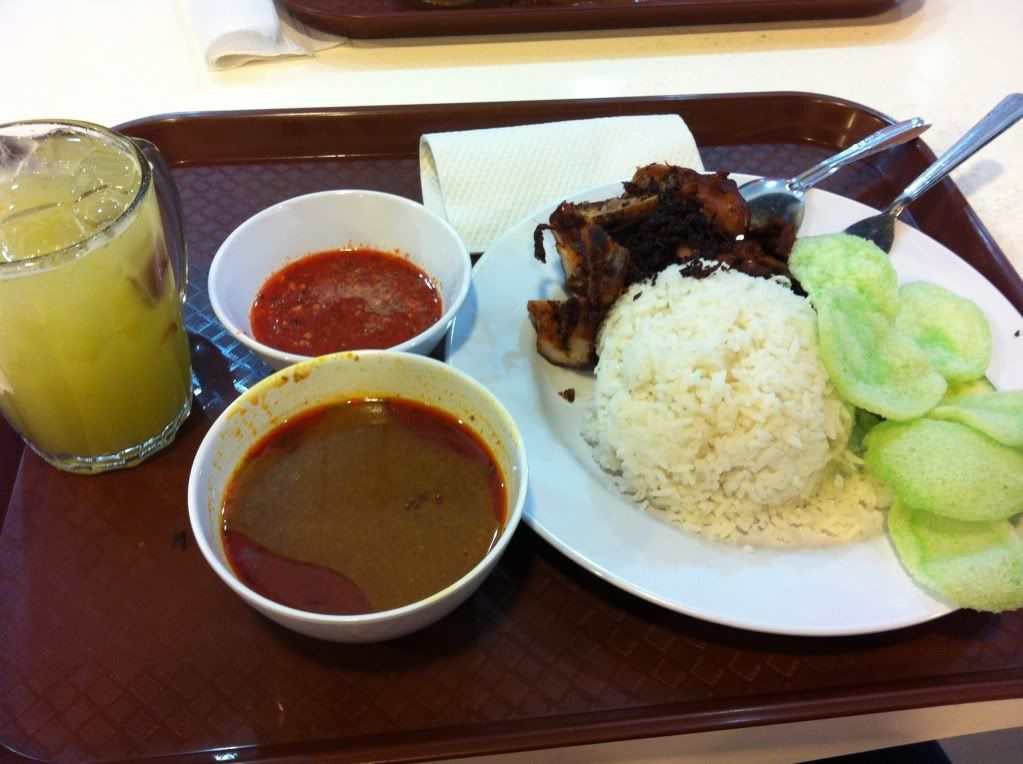 Nasi Kukus Ayam Dara.. Tak dapat dikenalpasti memang dara ke tak..
Aku ke KL berdua dengan K Awa. We met up with K Abid and Nott kat LCCT. Tak lama lepas tu kami terus masuk ke departure hall. Tak sanggup dah aku nak lari lintang pukang kat perkarangan parking kapal terbang tu nanti. Hehehe..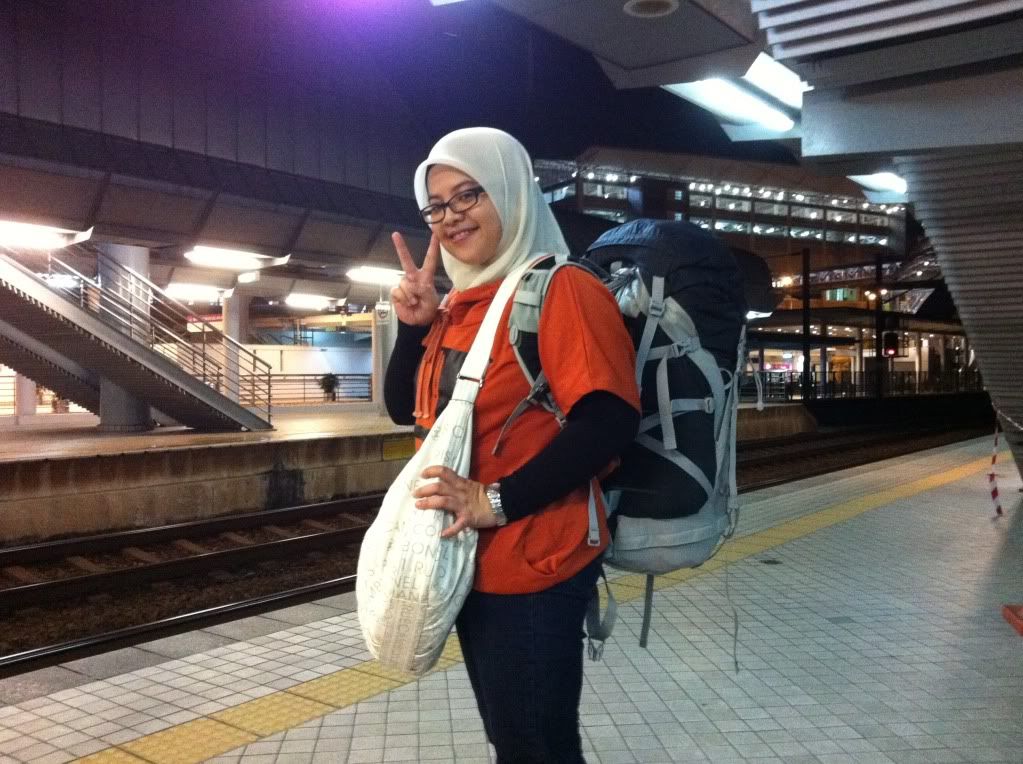 My luggage!! For 13 days.. O_o
Moh pergi..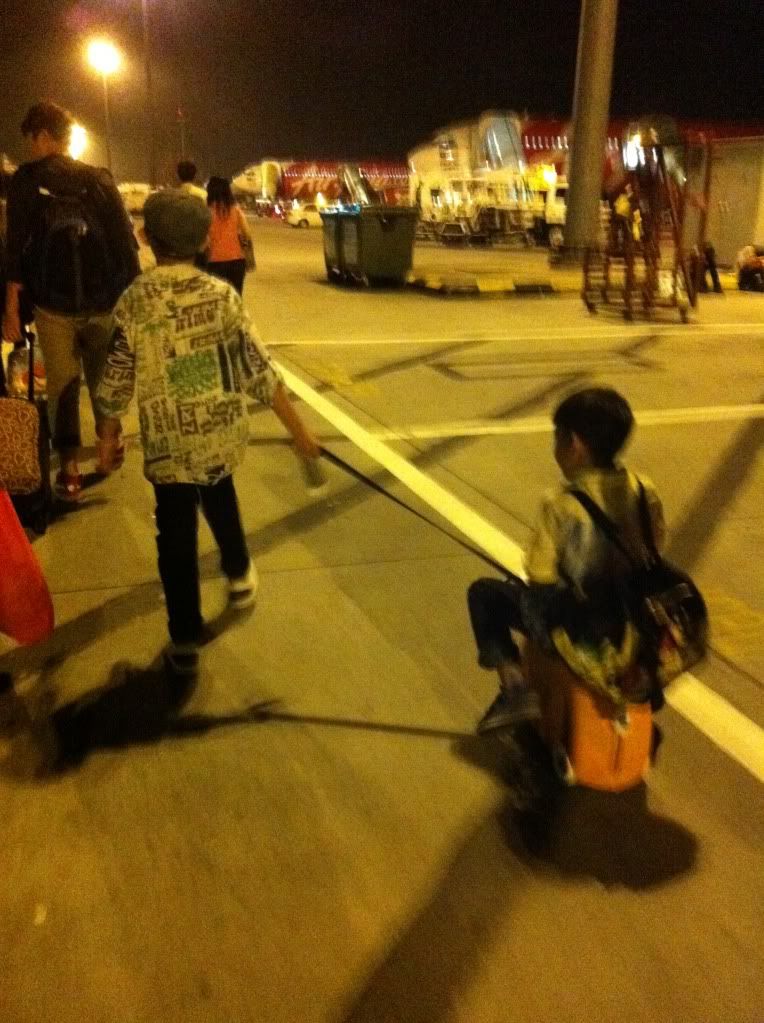 Alololololo.. Cute luggage dia boleh tunggang..
So, see you Christchurch!!