Dah lama tak melantak makanan orang kampung ni. The last time aku isi tembolok aku yang besor ni ialah kat
South Gate Restaurant
. This time kat Dubu Dubu pulak. It's in Mid Valley, kalau ada yang tak tau. ^____^
I had lunch with my fellow Geng Karatz, Cik Kia yang sanggup ambik cuti sebab aku datang KL ni dan Cik Idie yang tengah tergolek-golek kat rumah tak ada kerja nak buat sementara menanti nak masuk tempat kerja baru. It's kind of gathering lah for these tiga dara pingitan yang berangan nak berlaki kan budak-budak SuJu. Kehkehkeh..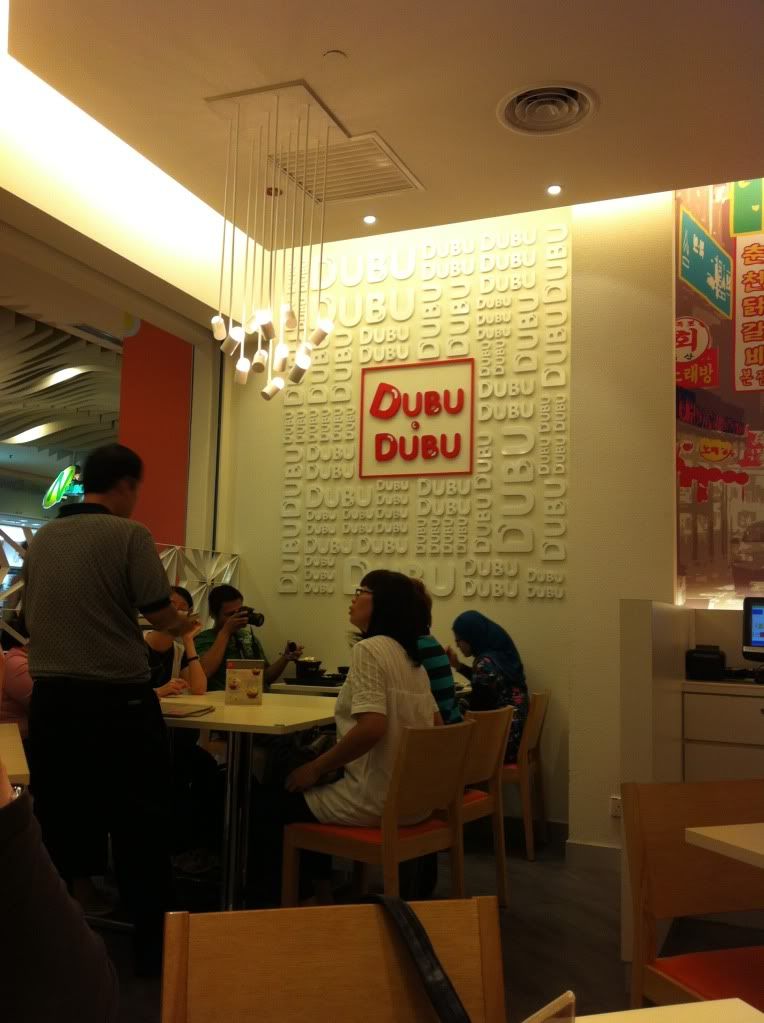 Dubu Dubu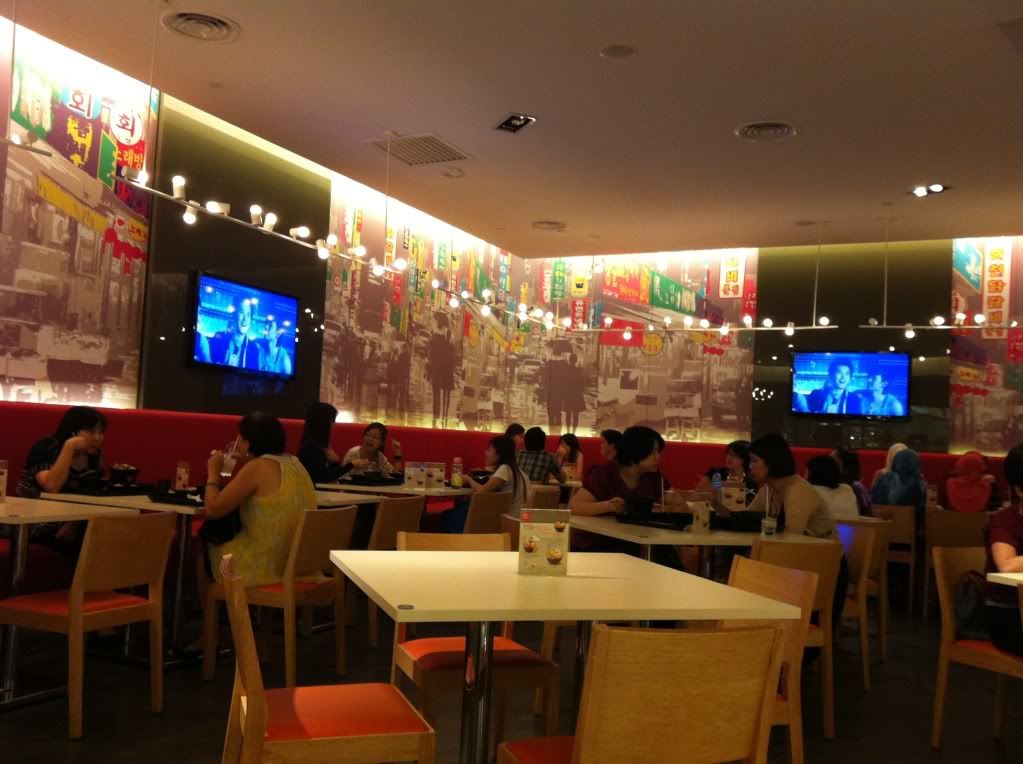 Hubby memasing tengah nyanyi.. They were playing Super Junior's Super Show 2..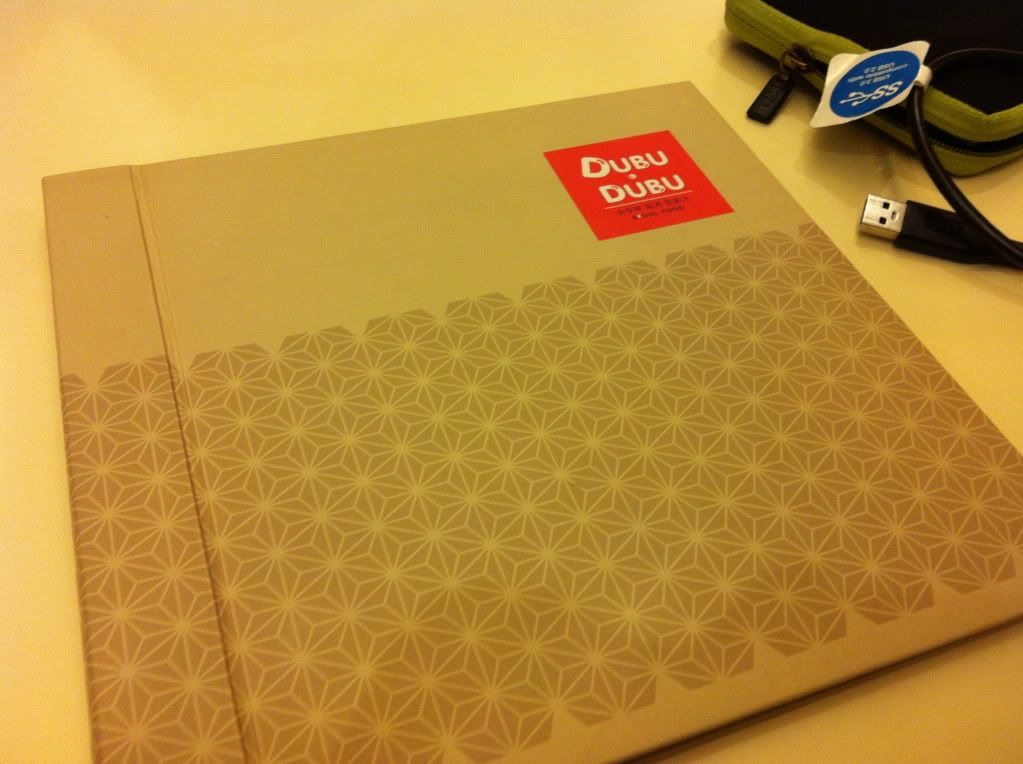 Mari tengok menu..
Banyak jugak lah variety makanan yang ada. Kalau boleh nak makan semua. Hahaha.. Tapi slow-slow lah kan. Next time boleh datang melantak kat sini lagi.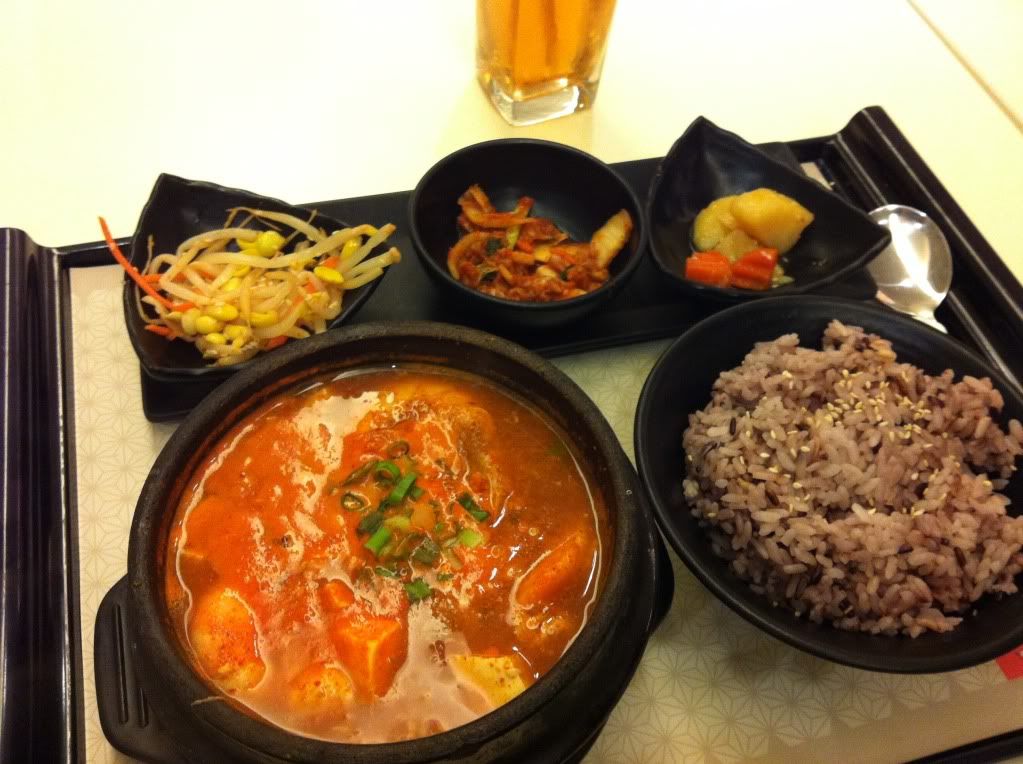 My lunch.. Sundubu Jjigae..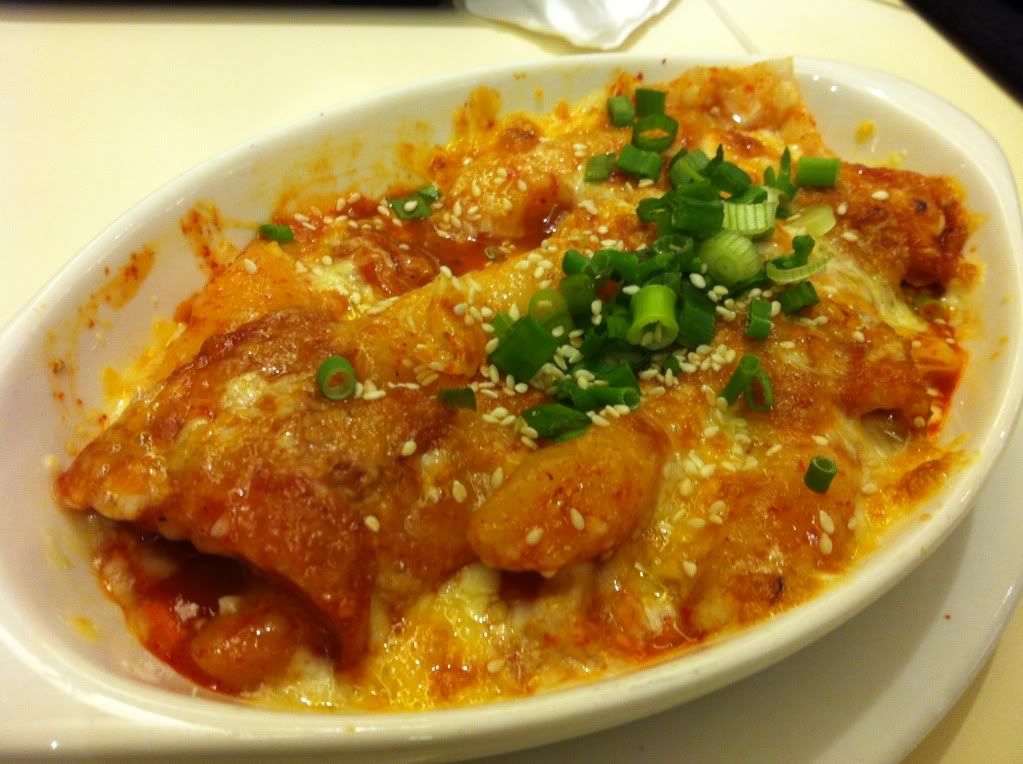 Penambah selera.. Cheese Ddeok.. Yummehh!!
Hohhh.. Konyang makcik. So girls, when is our next date? ^____^