Kat Sendai. Kami stay kat sini untuk satu malam. Namanya Miyagi Guesthouse. Kami sampai Sendai dah malam dah. Tak ada lah malam mana pun baru pukul 6 lebih je sebenarnya tapi disebabkan winter time, dah malam sangat dah rasanya. Merangkak jugak lah nak mencari tempat ni walaupun lokasinya tak jauh mana dari Sendai Station. Jalan kaki dalam 15 minit je.
Mengikut maklumat yang diberi oleh tuan punya guesthouse, jalan je ikut penunjuk peta yang diberi dan berhenti bila nampak "Pink Car". Katanya guesthouse ni agak tersorok sikit. So indicatornya ialah Pink Car ni tadi. Now, now. What is this Pink Car? Kedai? Restaurant? Kedai aksesori kereta? Ataupun memang kereta warna pink? Ah gasaklah! Kita cari je lah Pink Car tu sampai jumpa.
Last sekali memang jumpa! And it was a pink car indeed. Kereta warna pink! Beetle pulak tu. Jumpa, dan terus belok ke kiri masuk ke lorong kecik. Sampai lah sudah ke Miyagi Guesthouse.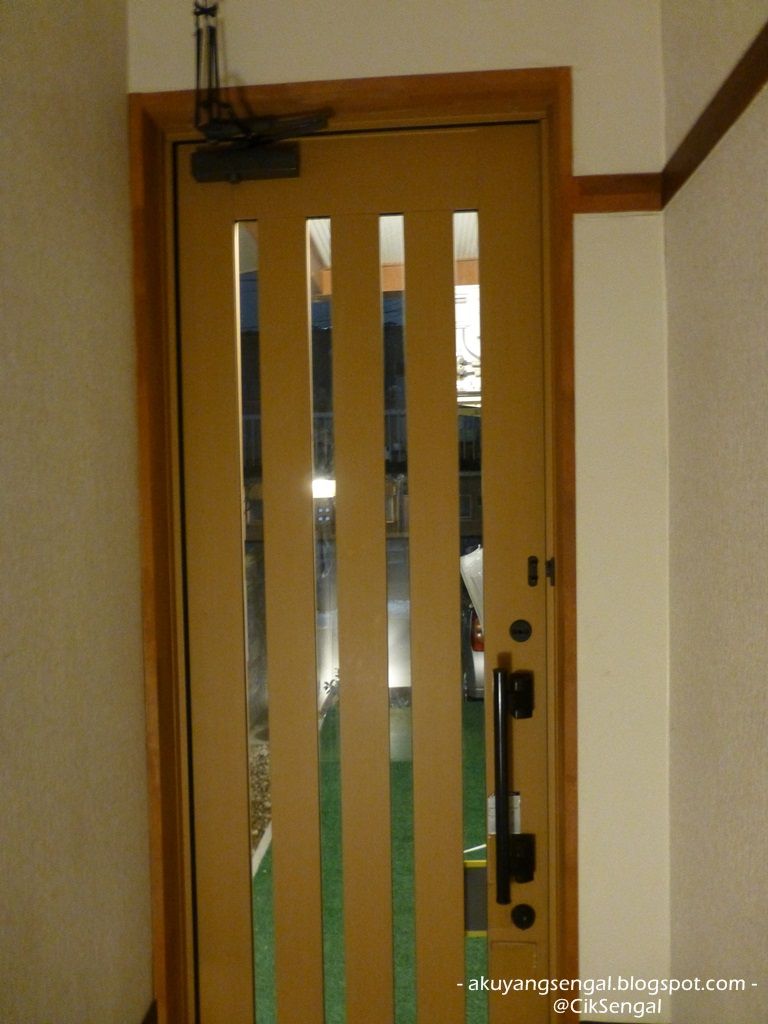 Pintu Masuk..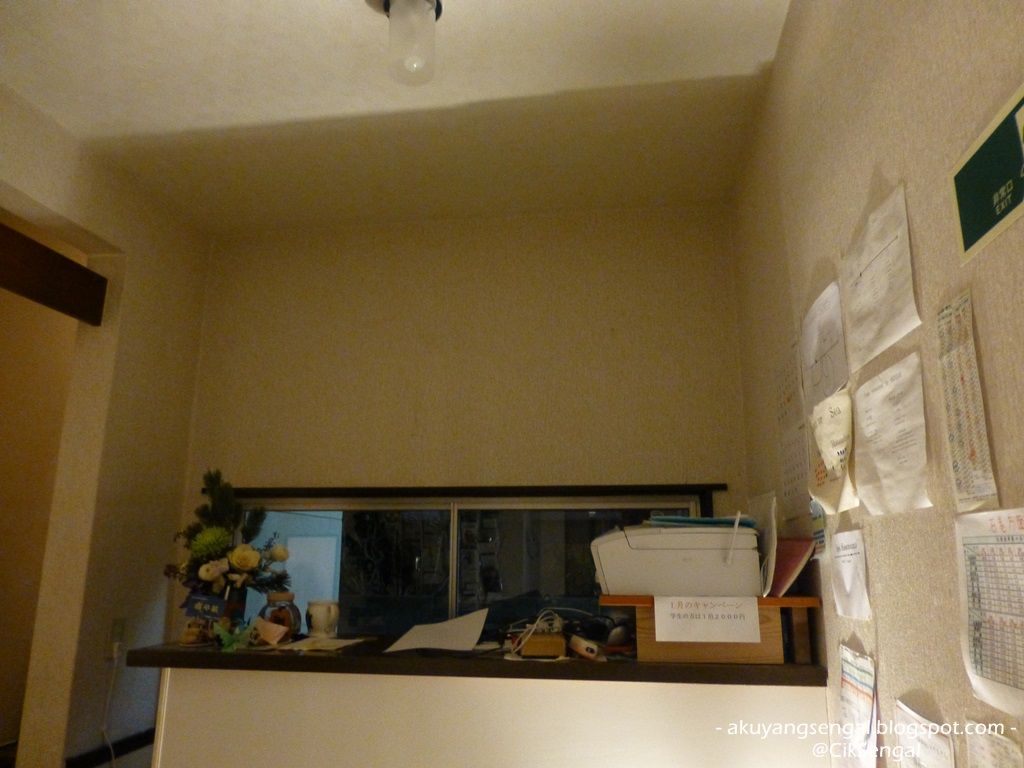 Kaunter..
The owner, LANGSUNG TAK PANDAI CAKAP ENGLISH. Kami berkomunikasi pakai bahasa isyarat dan kalkulator. Hahahaha.. Kami ambil bilik berempat. Sumbat semua orang dalam satu bilik. Harga satu malam? JPY6000. Untuk 4 orang. Paling murah setakat ni!!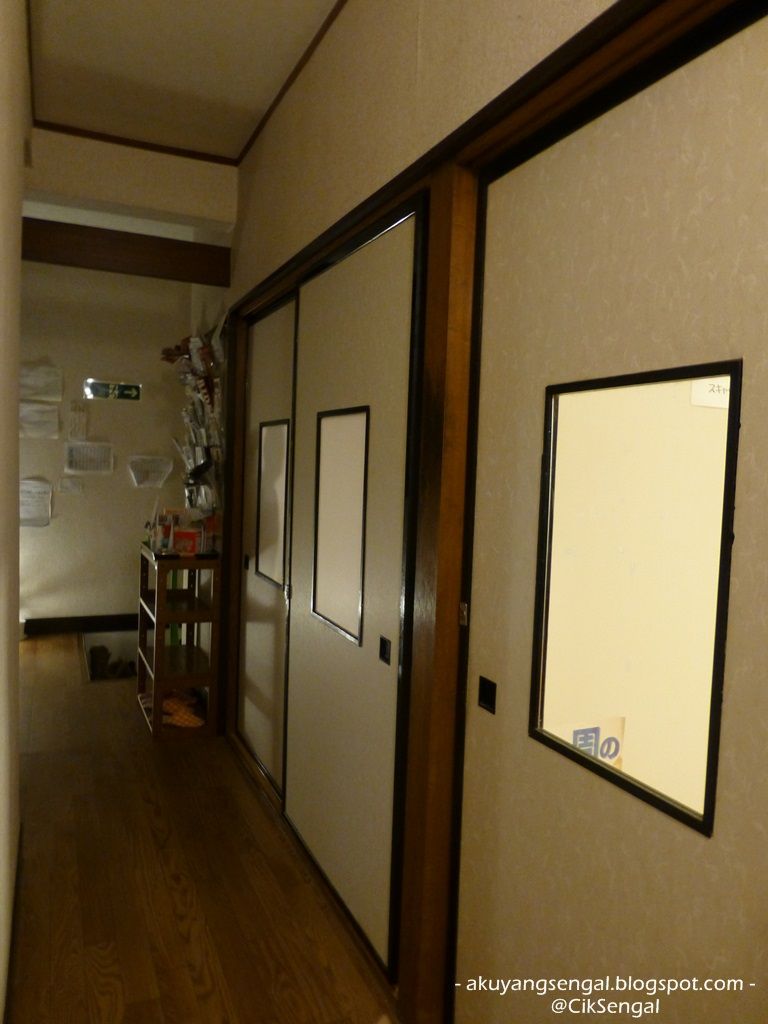 Our room next to common room..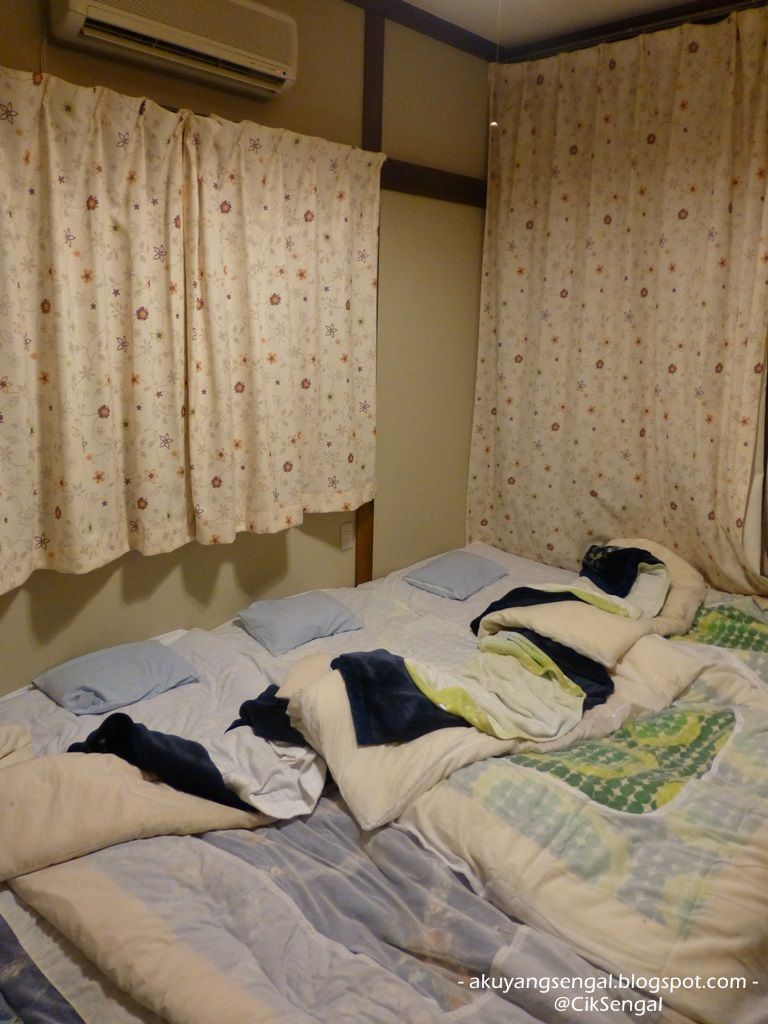 Ja-jaaann~!! Tidur atas lantai lagi..
Bilik kami ni agak strategik jugak lah. Berdepan dengan toilet and shower, sebelah common room dan depan common room ialah dapur.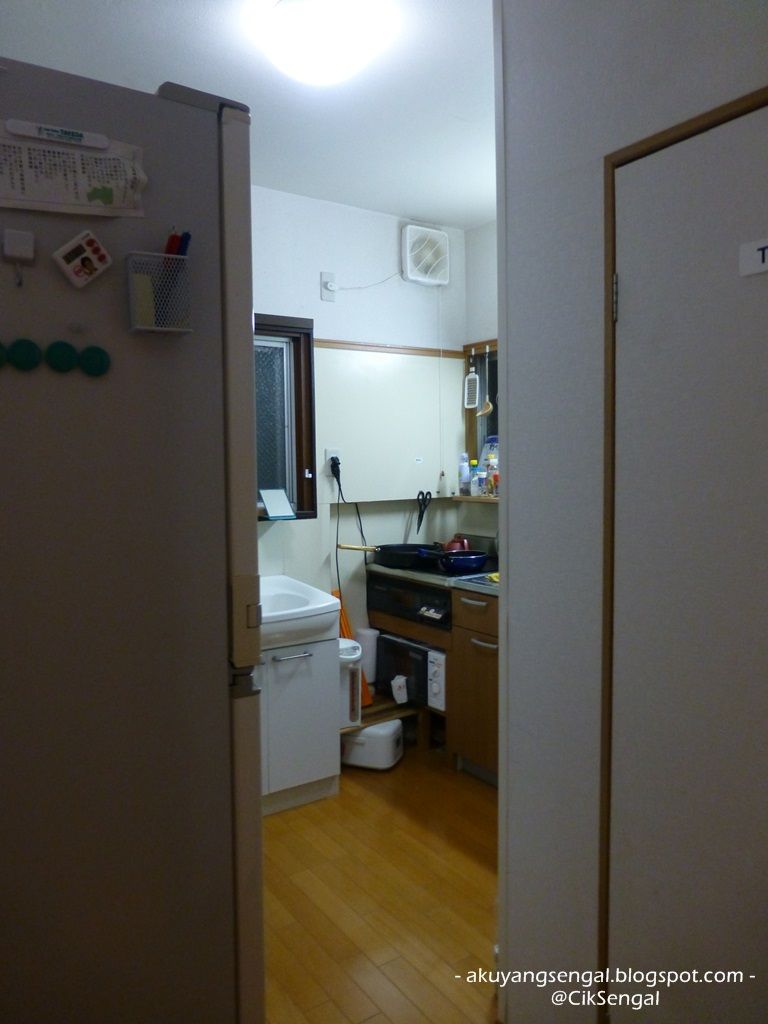 Dapur..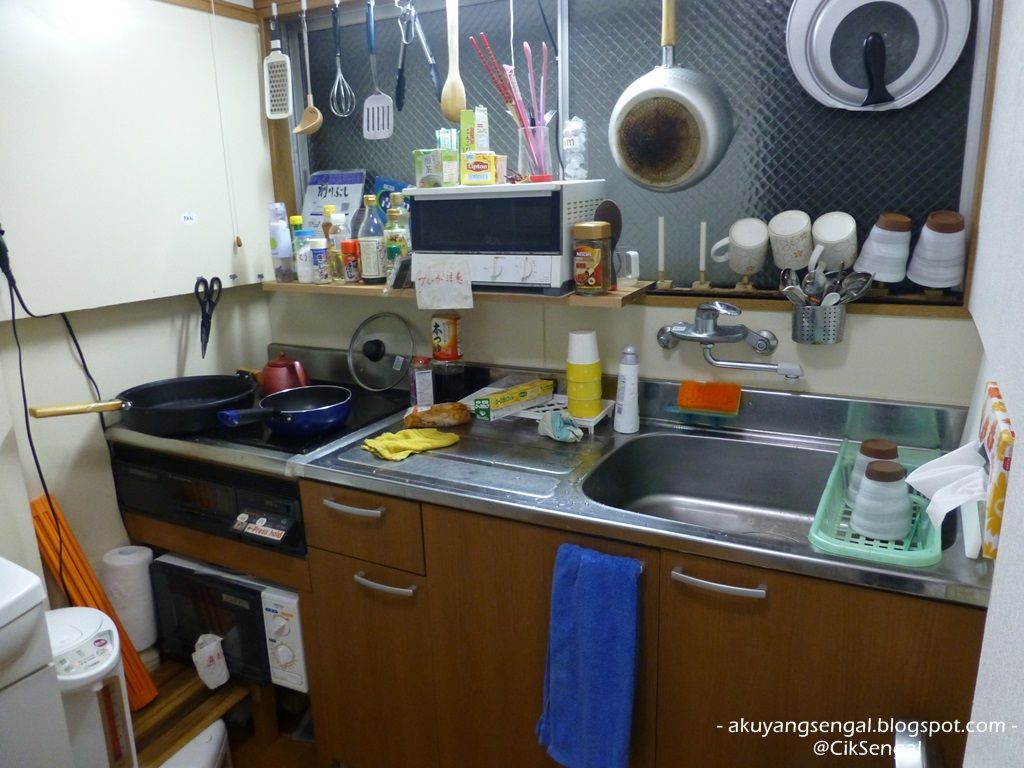 Boleh masak-masak..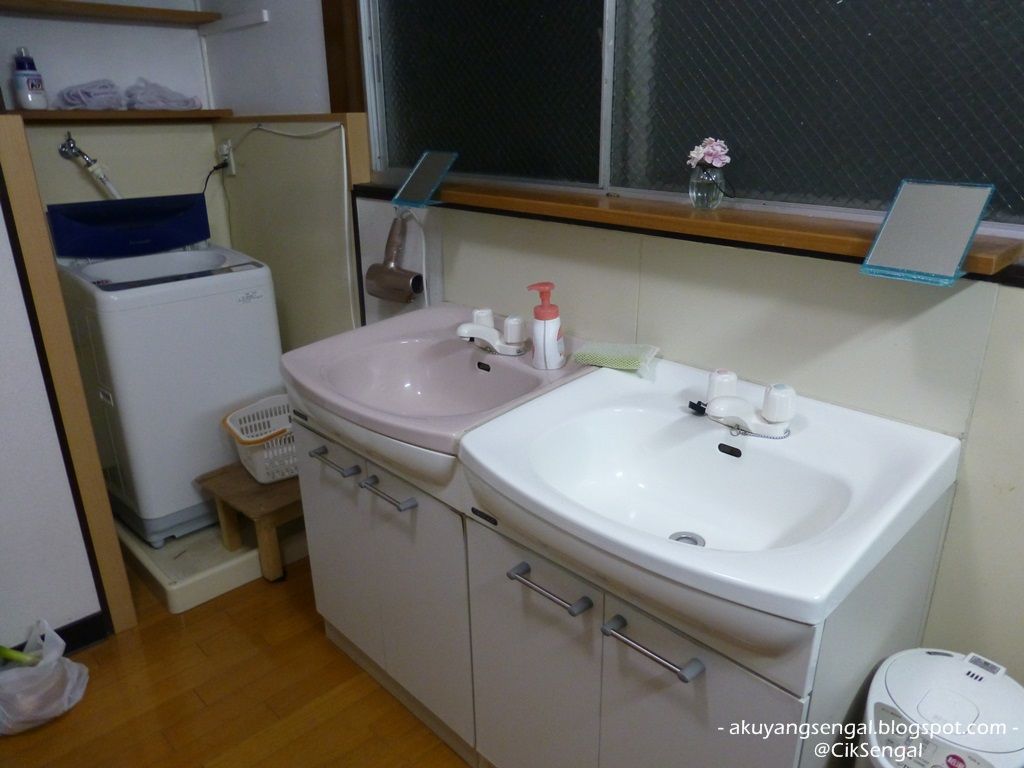 Sinki & washing machine..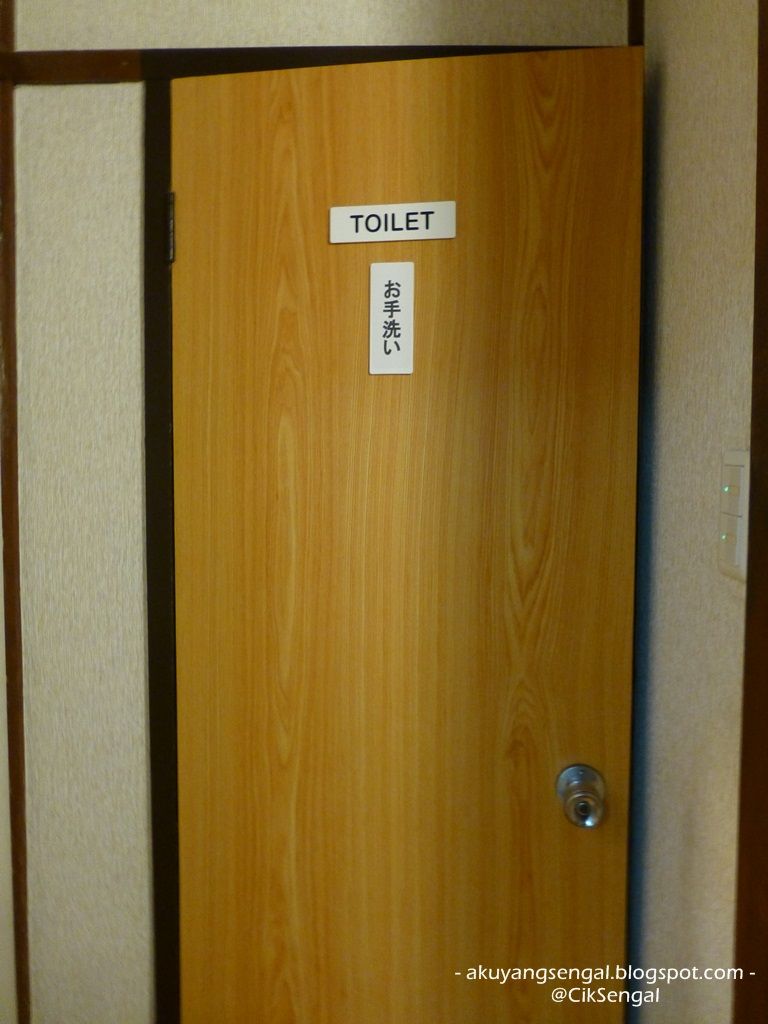 Toilet with bidet uols!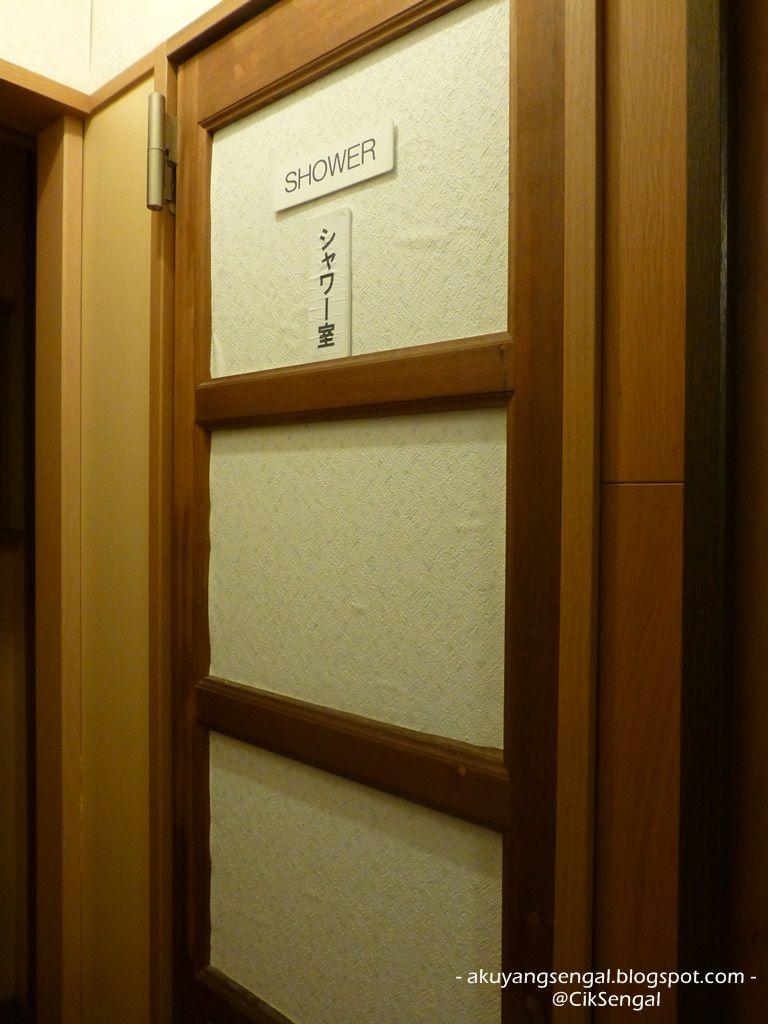 Shower dia terbaekk..
Besoknya, dah siang baru ambik gambar kat luar. The owner pun gigih ambik gambar kami buat kenang-kenangan. Dah jalan keluar, nampaklah jelas dan nyata "pink car" tu. Memang pink sangat.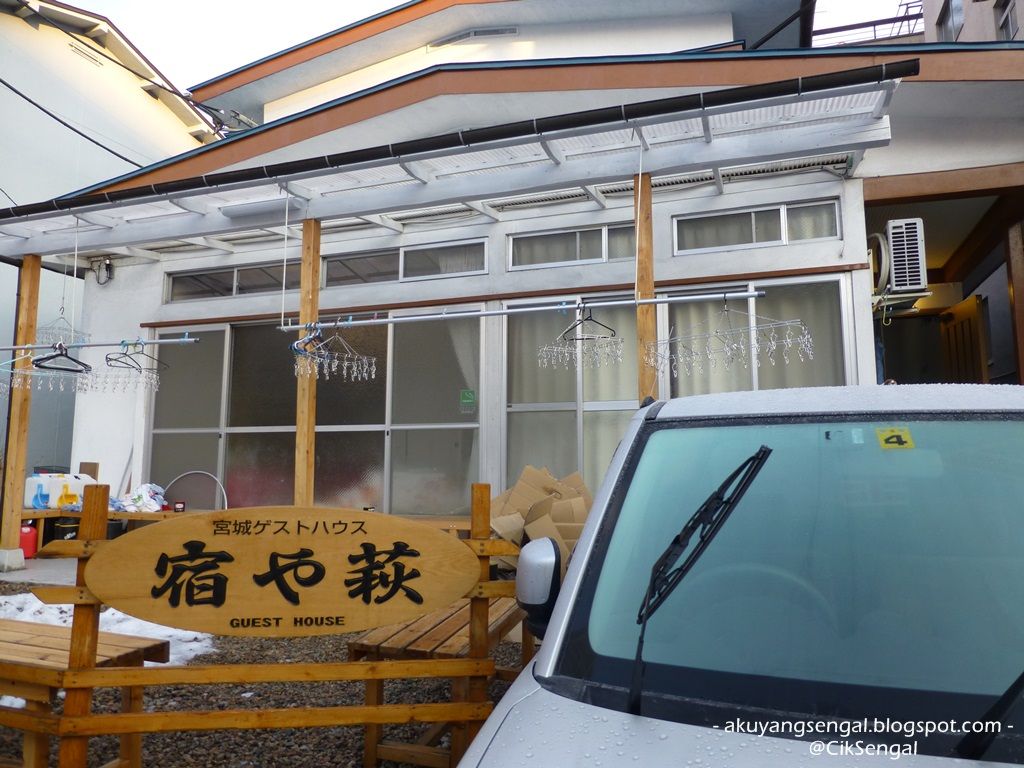 Outside..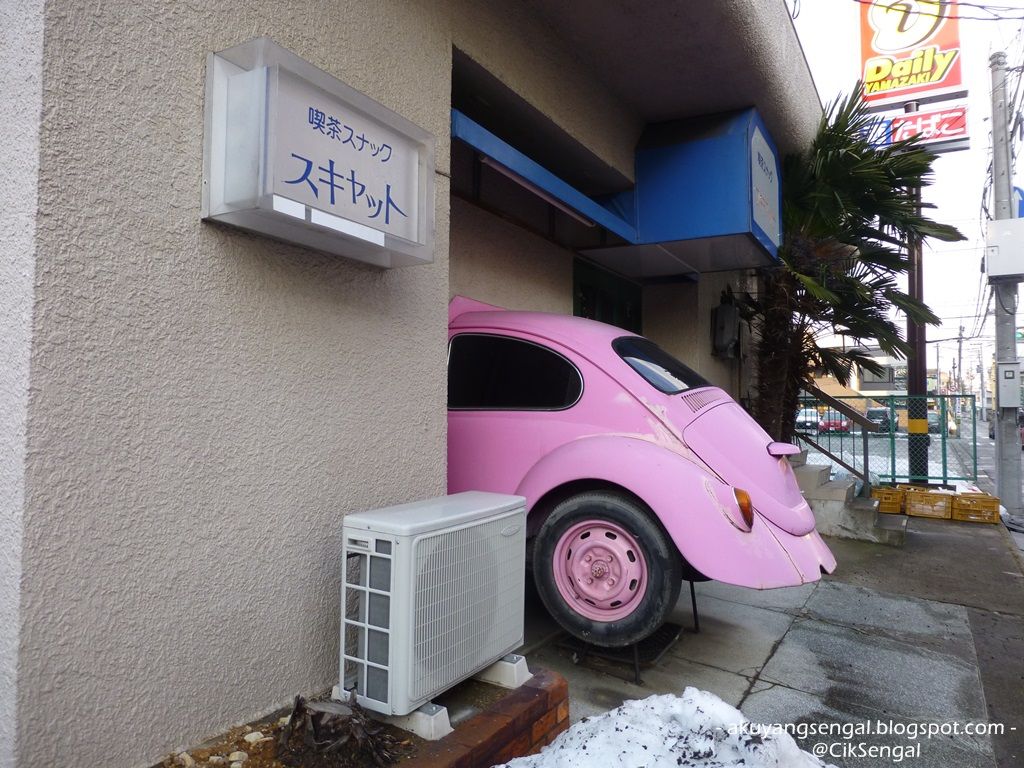 Pink Car!
Overall, nice lah. Owner ala-ala shy-shy cat sebab walaupun tak pandai cakap English, dia sangat friendly. Senyum je. Stay kat sini pun ok jugak. Untuk tidur dan mandi-mandi je kan. Nothing much to complain.
Nak ke sini? Ikut je peta kat bawah ni. Jalaaaaaaaaaaaan je straight dari Sendai Station tu, cross a few roads sampai lah jumpa pink car. Hehehe..
Peta..
So kesimpulannya, tempat ni boleh lah jadi salah satu option untuk bermalam kalau tiba-tiba terdatang Sendai kan. ^___^