Hari ni aku beraya dengan geng karatz Mulan and Asue kat KLIA. Punyalah jauh kan. Dah alang-alang aku tersadai kat KLIA menunggu flight ke KK, boleh jugak habiskan masa jumpa-jumpa, borak-borak dan makan-makan. Sambil tu, boleh aku ambil version B dan repackage album budak-budak ni yang diorder dari Mulan.
Kami beraya kat KFC je. Mulan pulak datang bawak lemang dengan rendang. Perghh.. Sedap banget!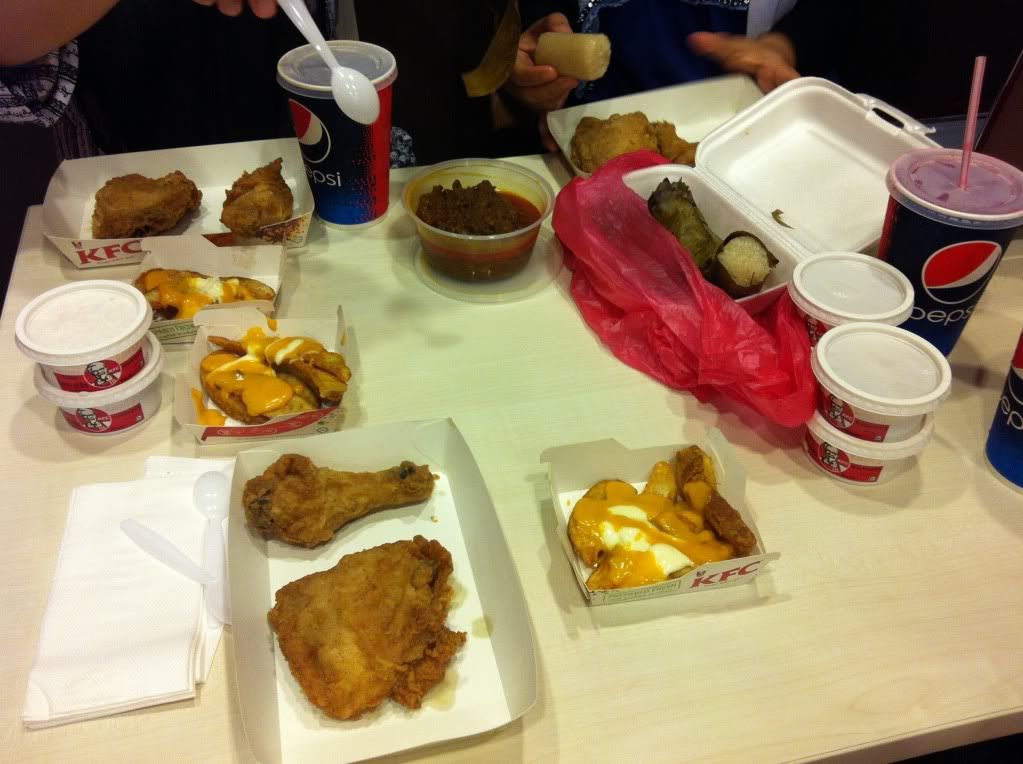 Melantak melantak..
Album dah dapat. Nak bukak sayang. Takut termeroyan kat KFC ni. Hahaha.. Jadinya simpan-simpan dulu. Dah habis makan baru aku belek dan telek dan bukak plastiknya. Photocard siapalah yang bakal aku terima. Jeng Jeng Jeng..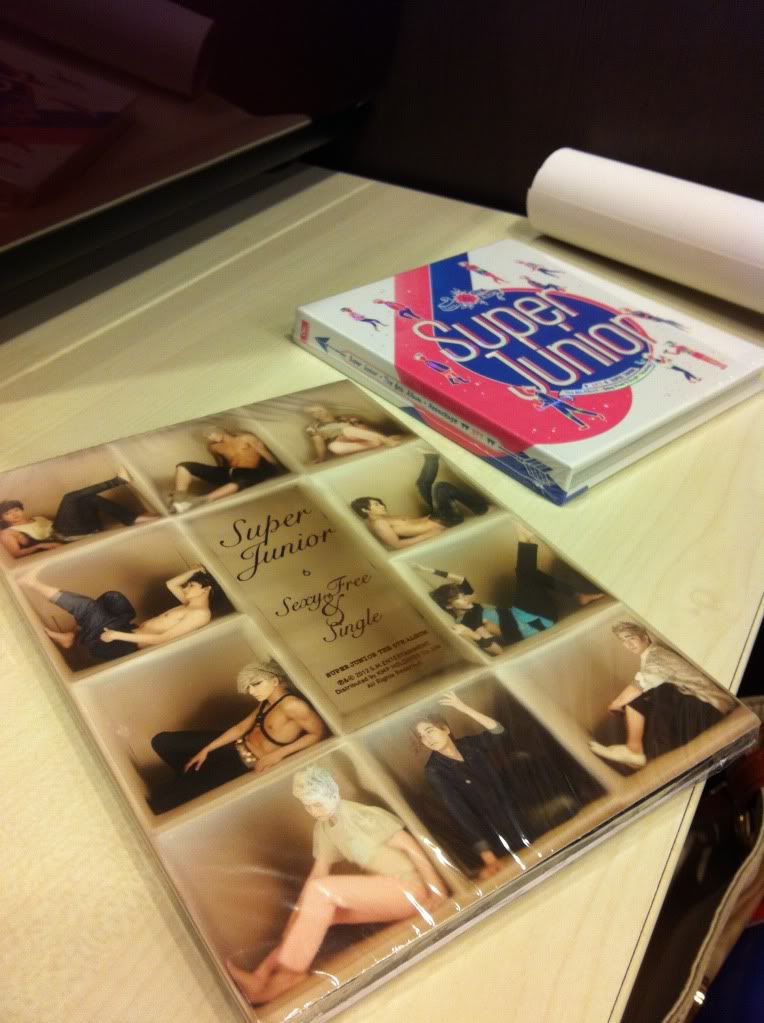 Aaaaa... AAAA.. AAAAYYYYAAAMMM~!! Rezeki makan ayam kepsi! Dapat jugak PC ayam. Hehehehe.. Meleret sengih sampai ke telinga. Tergedik-gedik aku dibuatnya. Hihikss..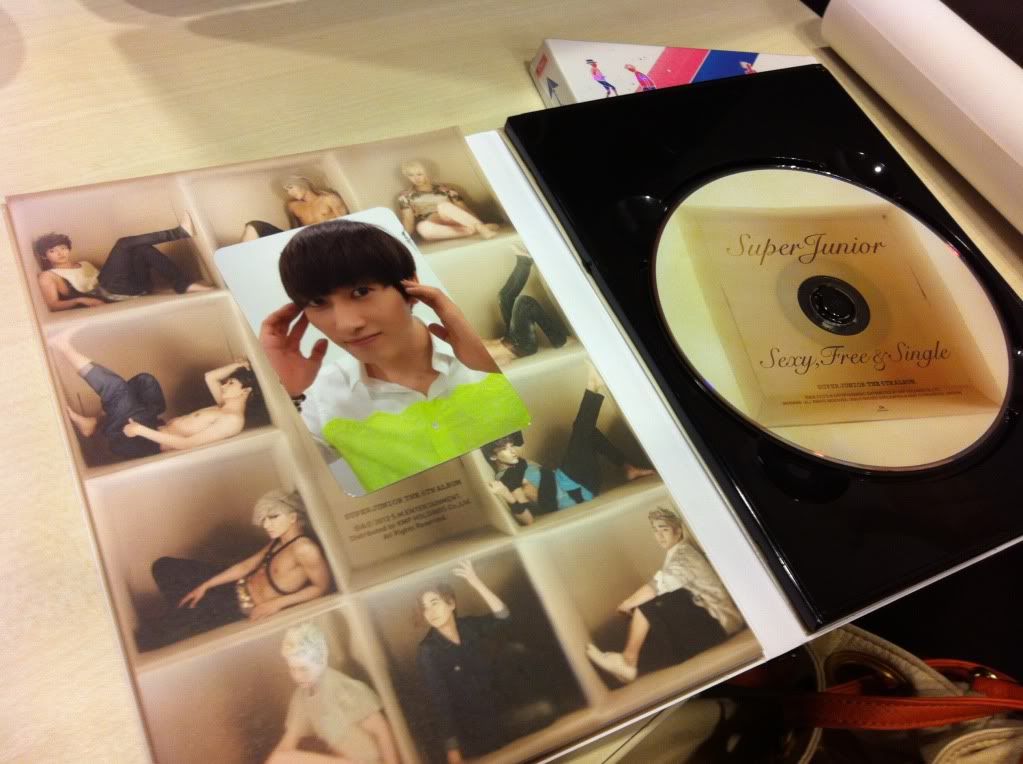 PC Ayam..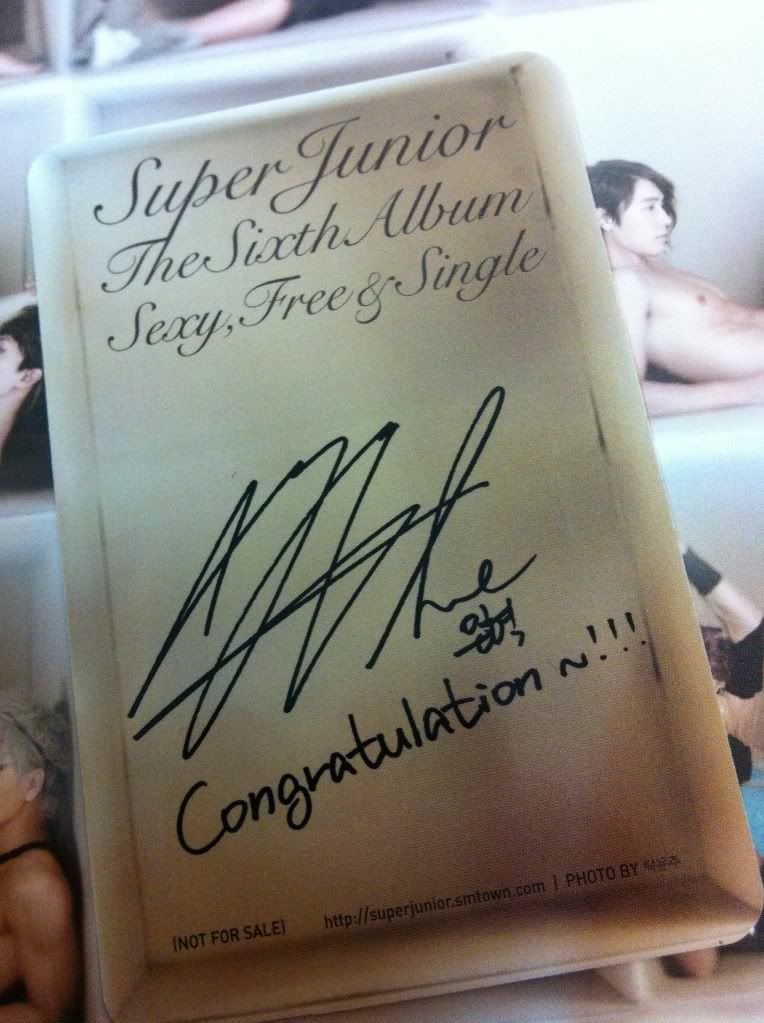 Ye.. Terima kasih!!
Kohkohkoh.. Kehappyan kebangetan. Sampai tak sedar dah nak dekat pukul 10 malam. Cepat-cepat say bye bye kat Mulan and Asue dan pecut ke departure hall. Masih sengih-sengih macam orang gila. Jangan atas flight nanti aku tidur sambil tersengih sudeyyhh..