Ketika jalan-jalan di Tokyo, kami memilih untuk tinggal kat New Koyo Hotel. Boleh dikatakan antara tempat tidur yang agak murah lah kat Tokyo ni. Murah bila dicompare dengan harga tempat-tempat tidur yang lain lah. Kalau harganya diconvert ke RM, hulalalala mahal jugak!
New Koyo Hotel ni letaknya kat area Taito-ku. Kalau naik JR ataupun subway, stesen terdekat ialah stesen Minami-Senju. Dah tu kena jalan kaki selama 10 minit. 10 minit tu aku rasa 10 minit orang Jepun jalan. Sebab aku jalan ada lah dekat 20 minit jugak. Hahahaha.. Nak kena naik turun elevator, lintas landasan some more. Memang challenging sungguh lah nak sampai ke hotel ni.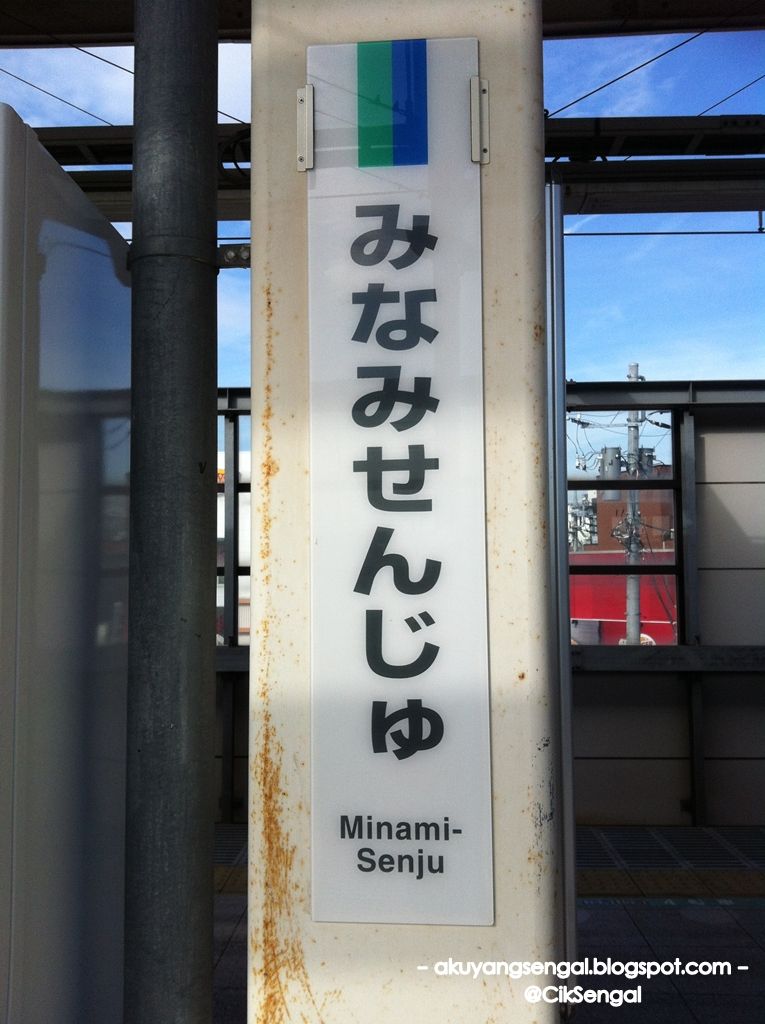 Stesen Minami-Senju..
Nak keluar dari stesen tu, pastikan exit yang betul. Sila pergi ke arah selatan. Diorang ni memang suka tau kalau bagi direction ke arah timur, barat, utara selatan. Manalah kita tau selatan tu tang mana kan? Makanya, compass itu perlu setiap masa. Tapi no worries. Tak silap, kat station Minami-Senju tu ada tulis South Exit menghala ke mana. Kalau tak jumpa, sila tanya orang atau pun staf JR/subway.
Laluan cincai..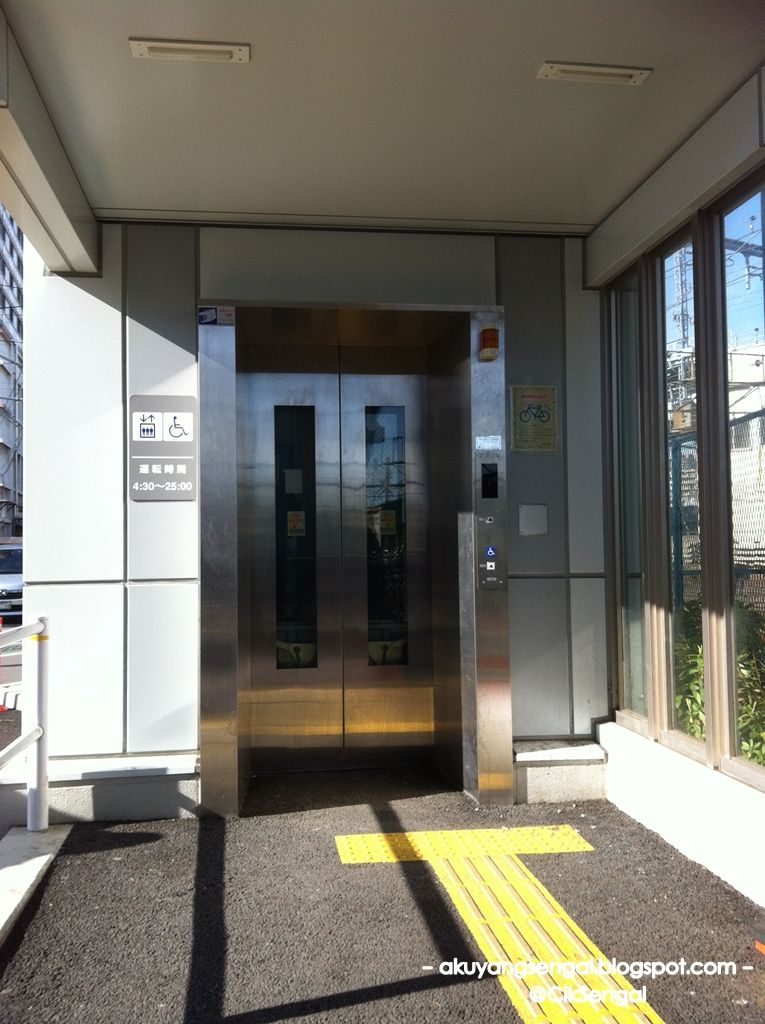 Dah keluar, kena naik elevator untuk lintas landasan..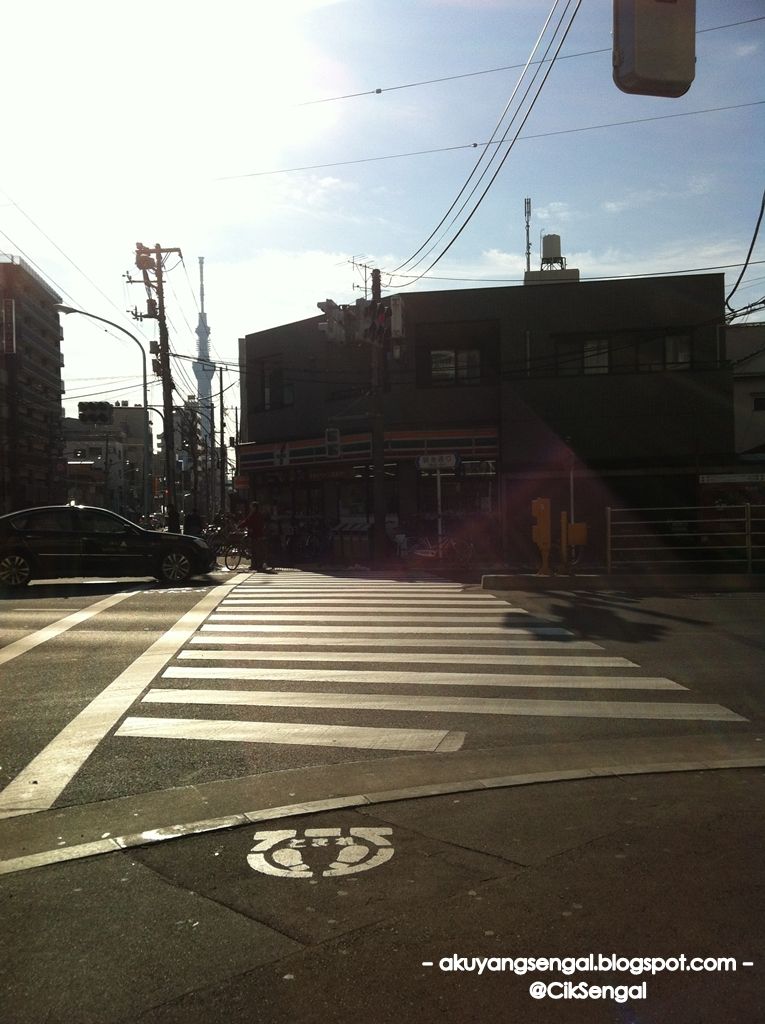 Jalan di belah kanan jalan sampai jumpa 7E..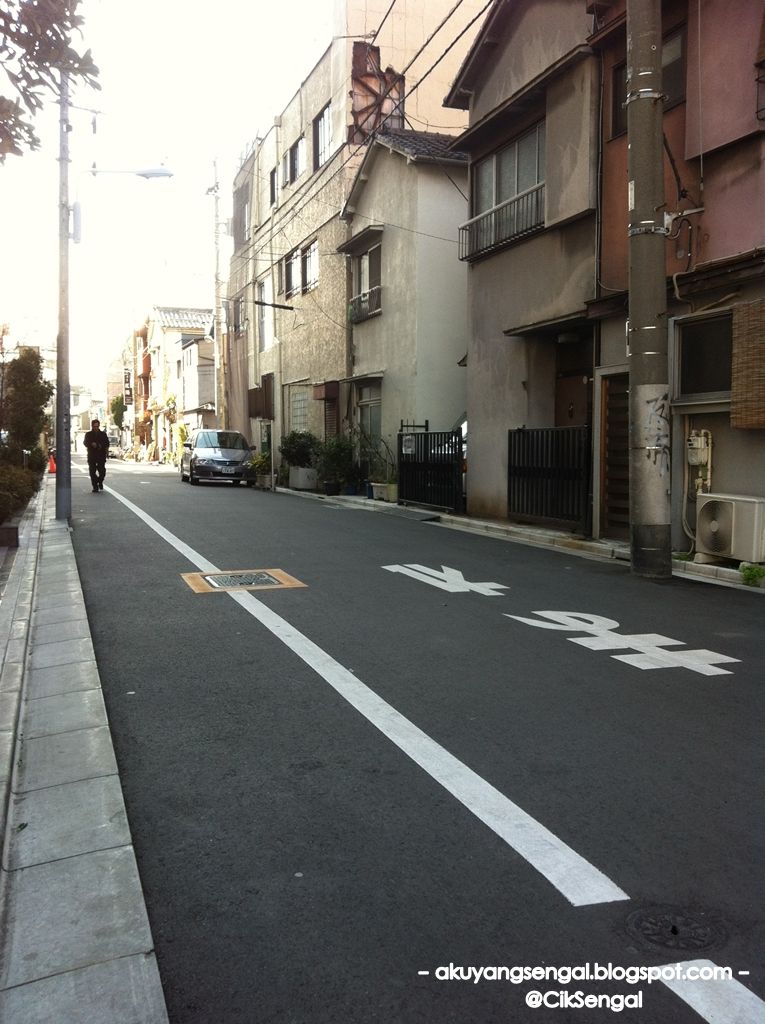 Masuk simpang kedua sebelah kiri..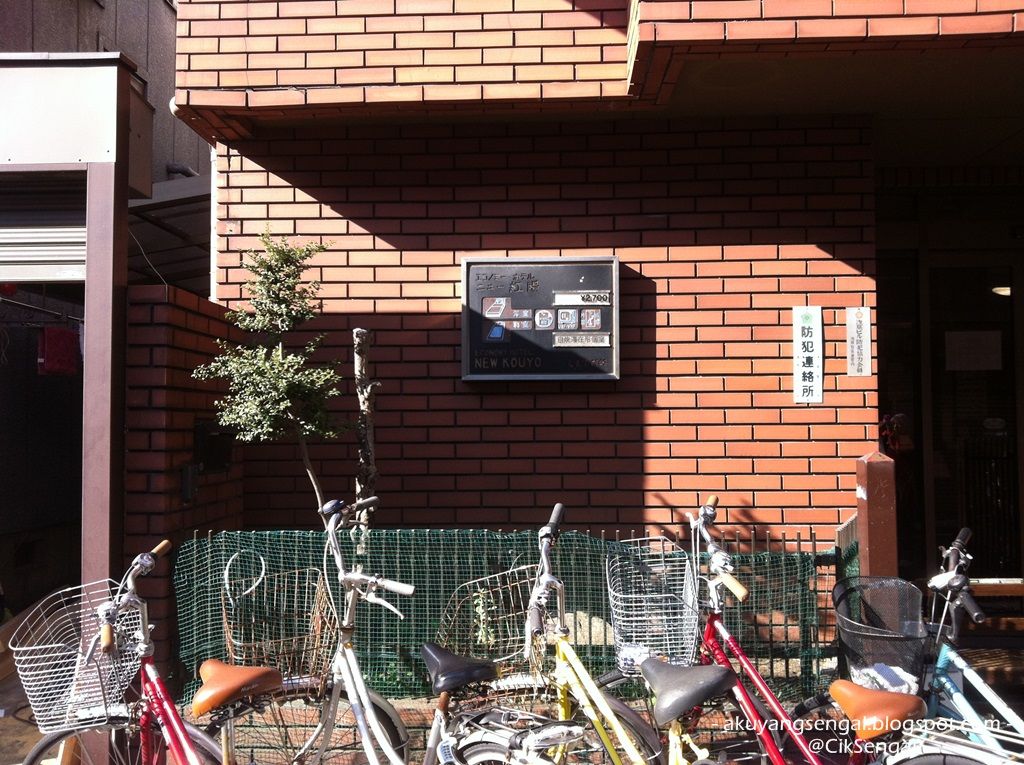 Tadaaa~!! New Koyo Hotel..
Tuan hotel ni speaks perfect English. American slang habis. So, senang banget lah nak communicate. Kami stay kat sini satu malam je. Harganya? JPY4800 per nite, per room. Satu bilik boleh muat 2 orang. Mula-mula dengar tu kira OK lah kot.
Kaunter Pendaftaran..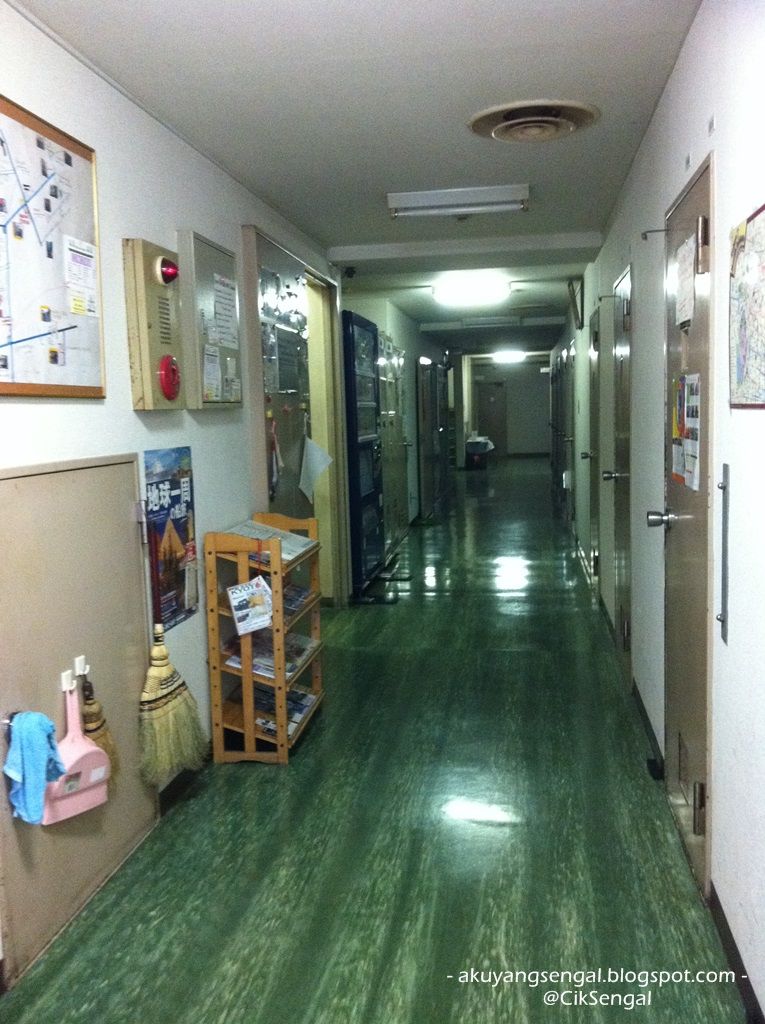 Hallway..
Bilik kami kat tingkat atas. So kenalah naik tangga. Gigih nak memikul beg. Nasib baik satu tingkat je nak kena naik. Kalau naik dua tingkat memang lah mengah.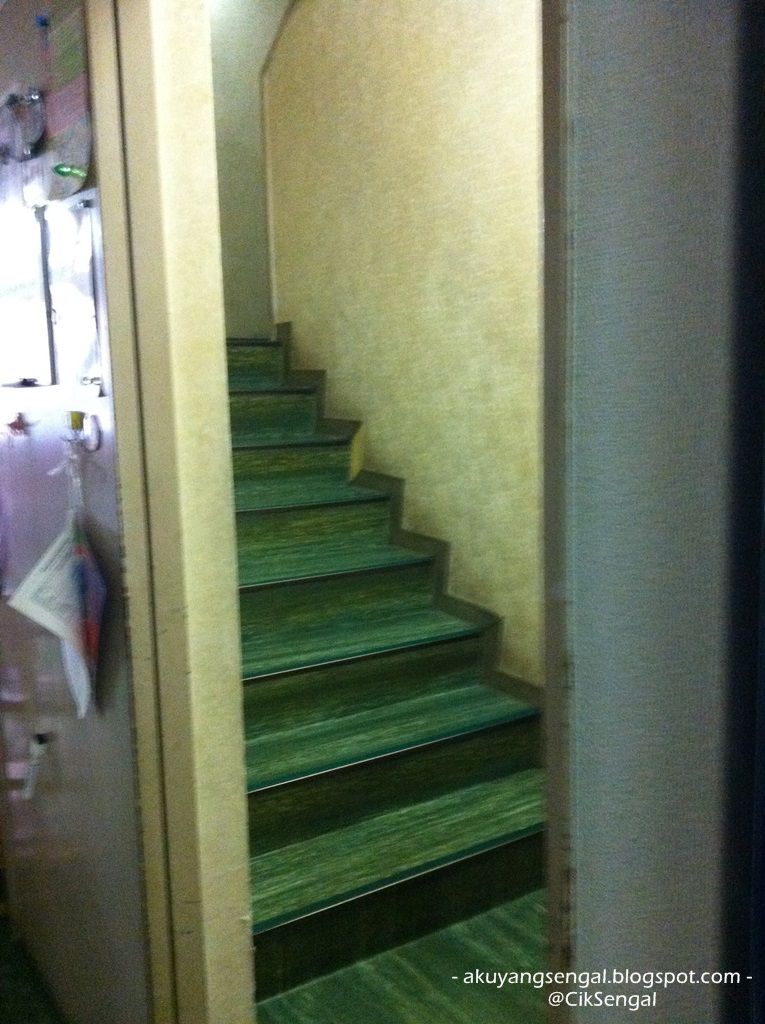 Naik atas..
Then, sampai bilik. Ya ampun! Serius kecik cenonet! Hahahaha.. Memang berlaga bontot lah dalam bilik hotel ni. Alah. Belasah je lah kan. Nak tidur je. Bukannya nak buat main bola..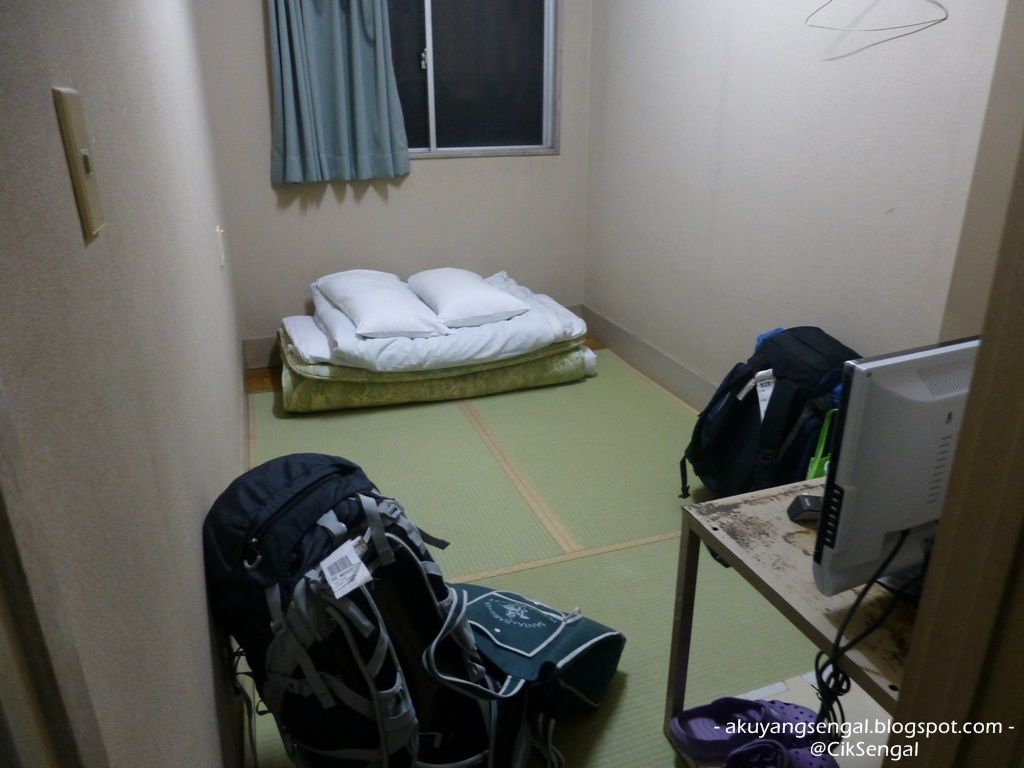 Bilik yang cenonet!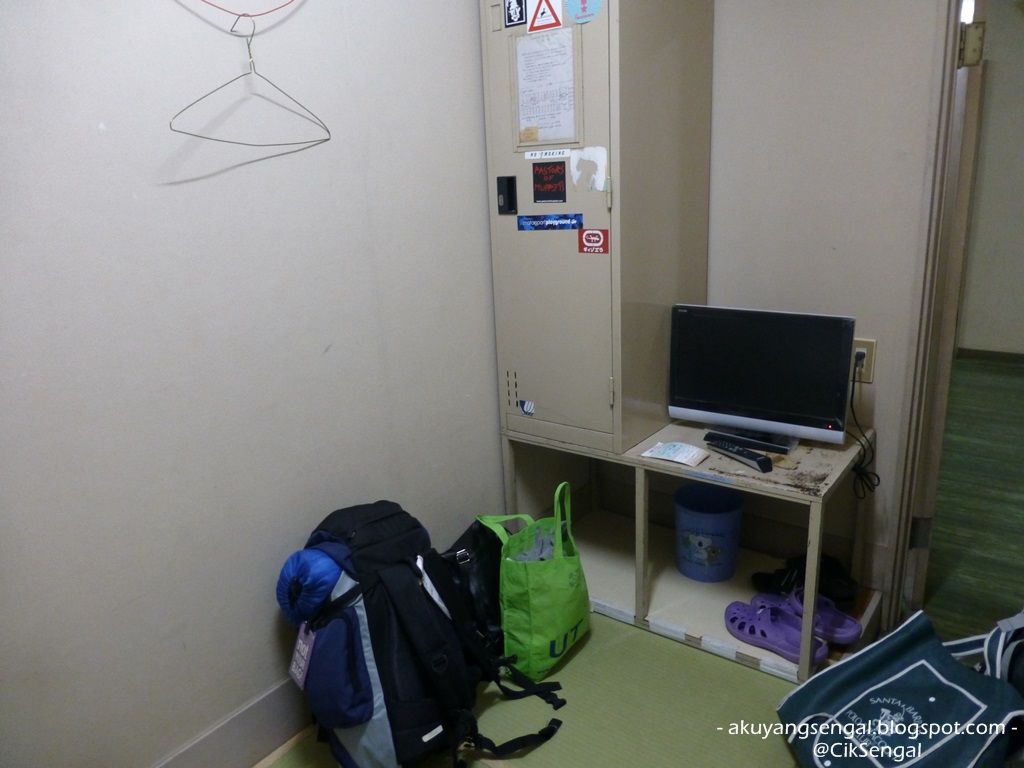 Ada locker and TV..
Hotel ni ada dapur. Boleh lah kalau nak masak-masak. Kamu tak masak apa pun. Menghabiskan bekalan Maggi yang dibawak. Buat ringan beg.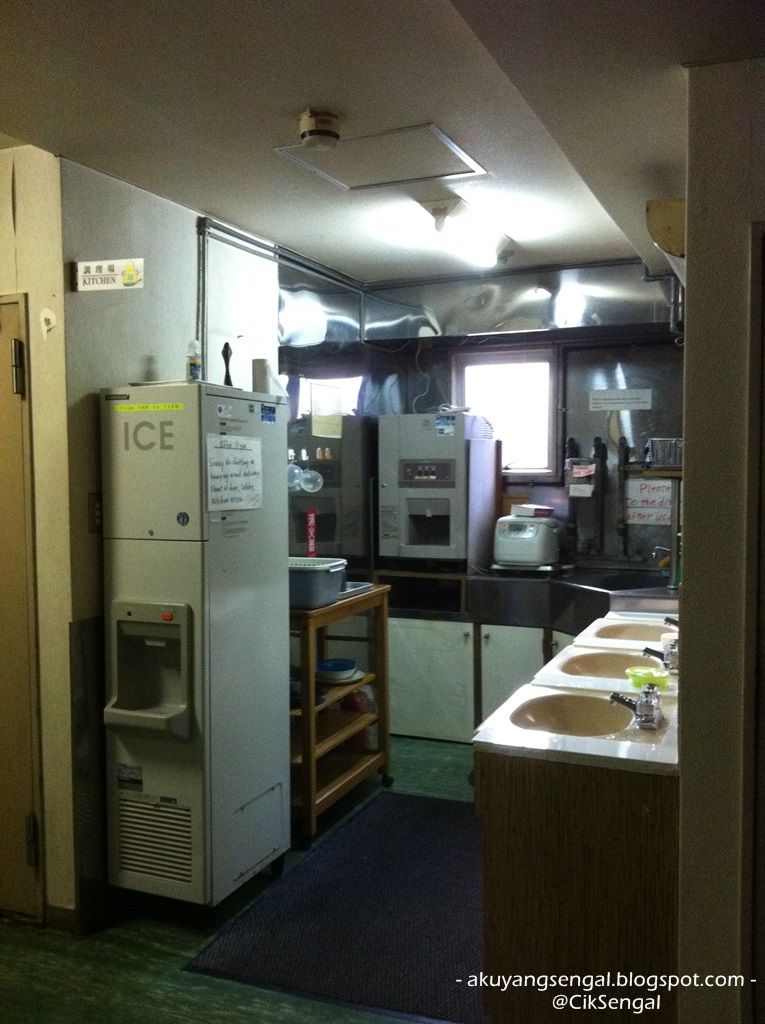 Dapur..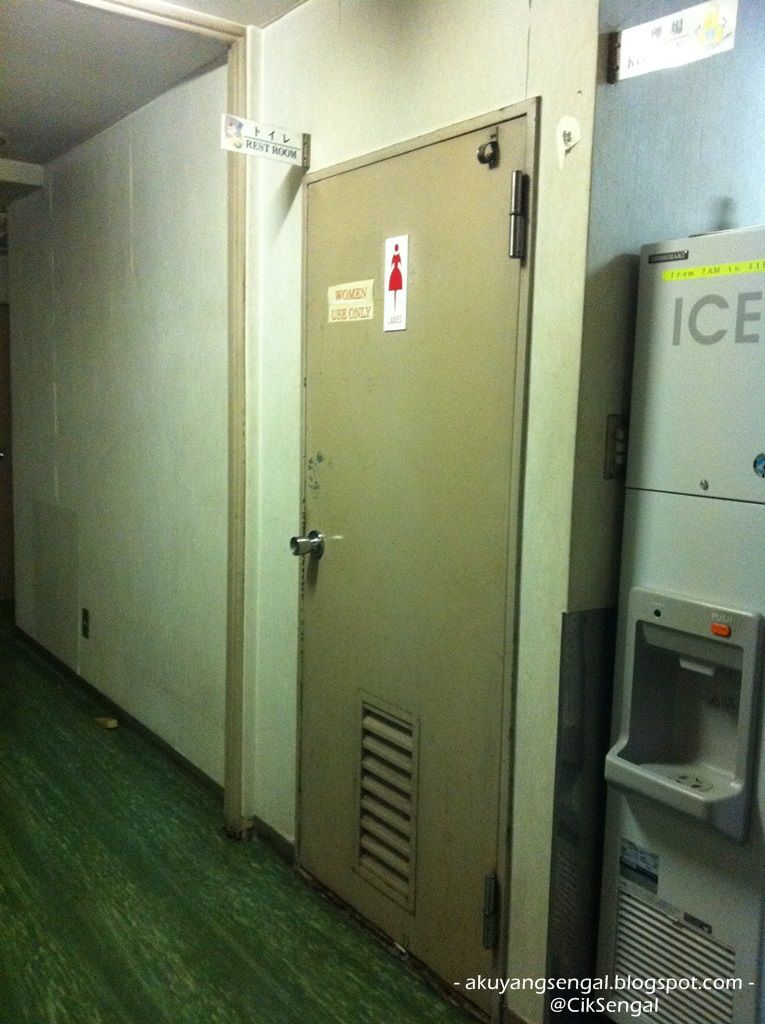 Toilet with no bidet..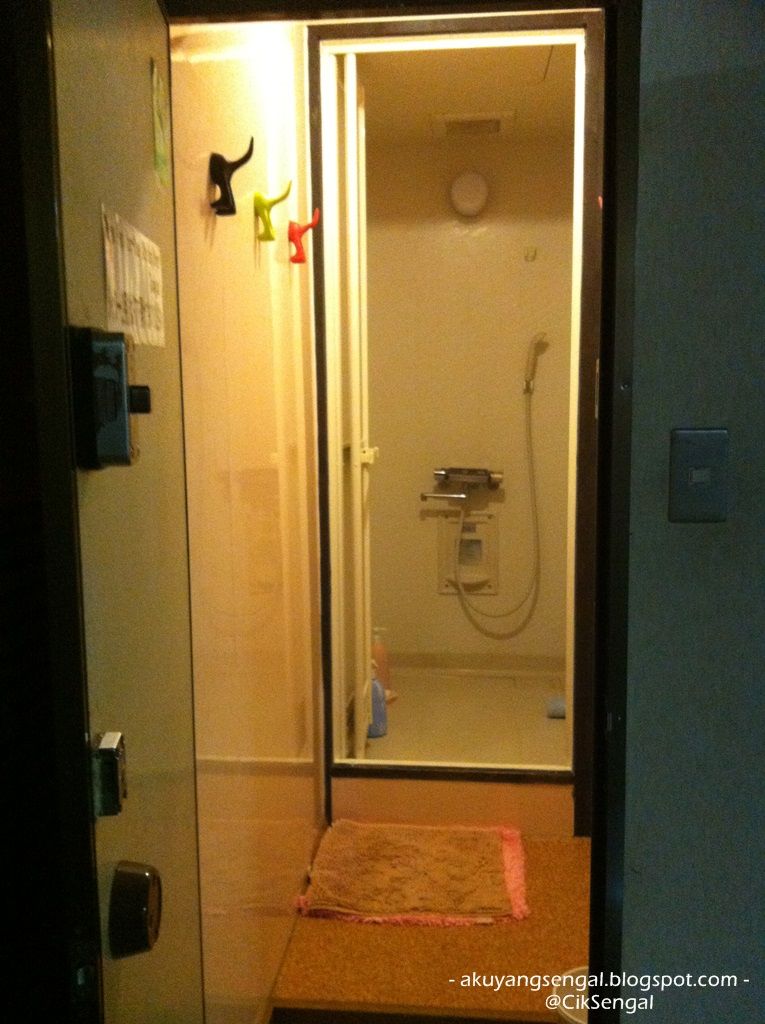 Shower..
Overall, OK jugak lah tempat ni. Cuma agak jauh sikit lah dari bandar, dari subway/JR station. Kena gigihkan diri lah nak menapak. Sekali sekala jalan jauh apa salahnya kan?