During a short visit to KL baru-baru ni for Asia Super Showcase, aku duduk kat Hotel Sentral. Duduk hotel sebab bawak si Jebon a.k.a my darling little sister tu sama-sama meronggeng kat KL ni. She's coming with me to Sabah. Kalau aku sorang-sorang, tak kuasa nak duduk hotel. Lantai airport dah cukup.
Hotel Sentral ni letaknya kat Brickfields. A 10 minutes walk from KL Sentral. Lokasinya betul-betul di belakang Stesen Monorail KL Sentral. Tak jauh mana lah. Senang nak ke mana-mana. Nak pergi airport pun senang.
The room is nice. Boleh lah for a 3 star hotel. Untuk stay overnight.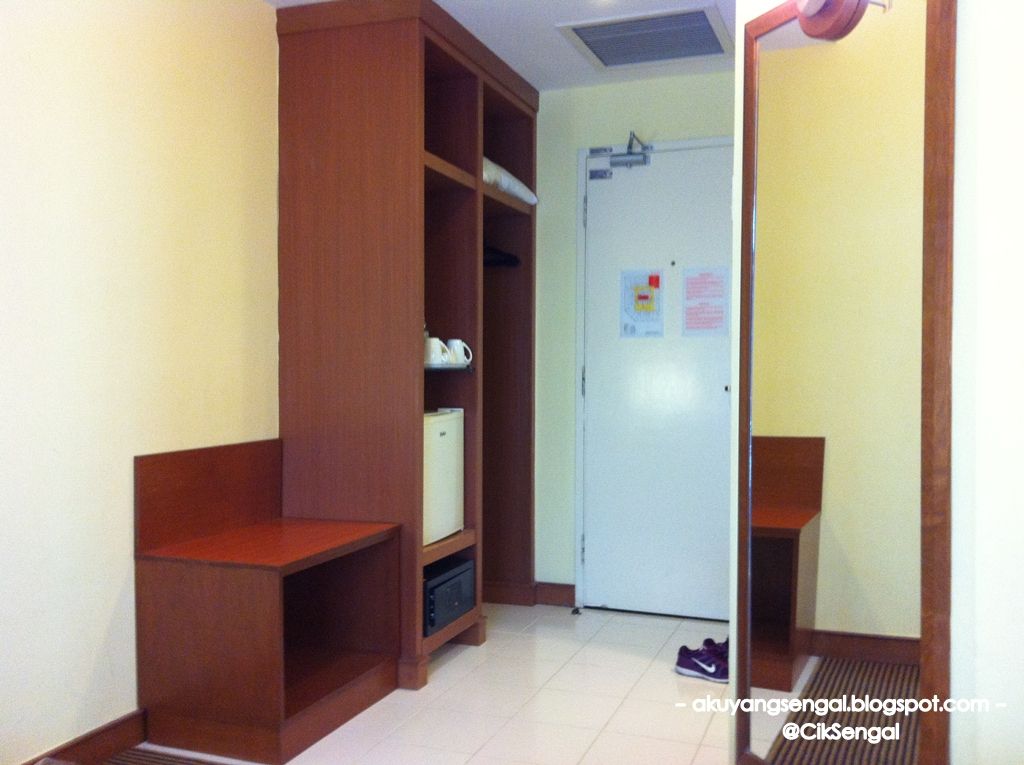 Pintu masuk..
Beds..
TV..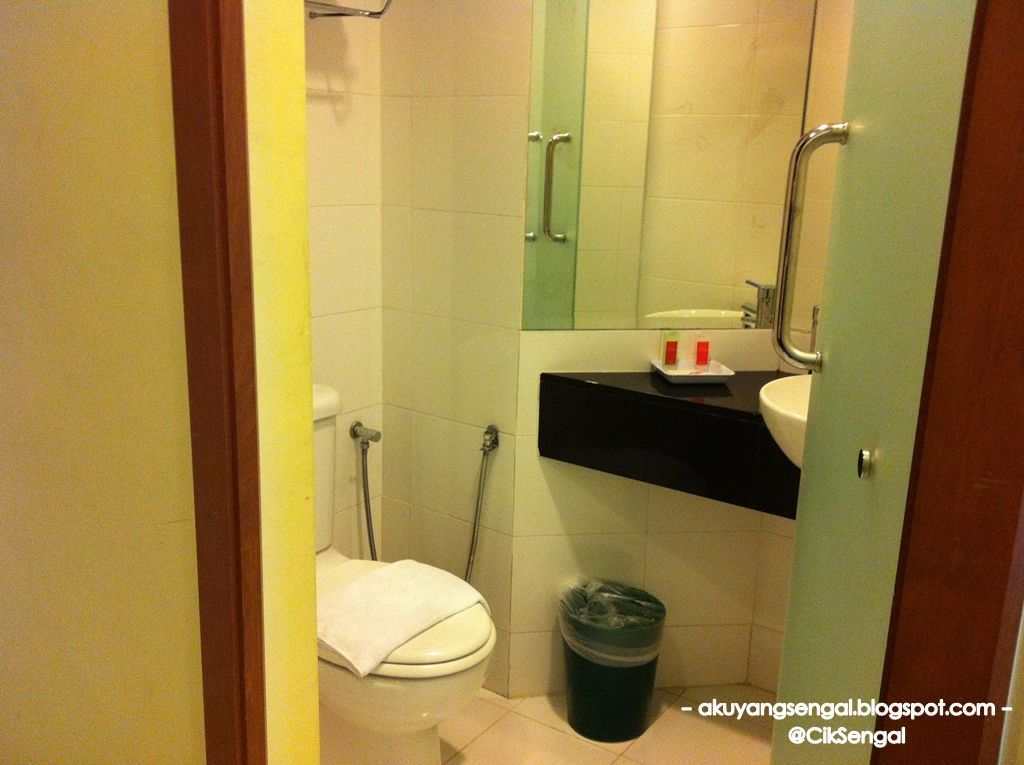 Jamban..
The price tak silap aku masa aku duduk ni RM130 per night. Lupa dah aku. Kebanyakan review yang aku baca kata area Hotel Sentral ni tak berapa selamat. Takut jugak aku. Tapi dua malam aku duduk sini, Alhamdulillah tak ada apa-apa masalah. Area ni happening jugak lah. Sentiasa ramai orang sampai ke pagi.
For more info go to http://www.hotelsentral.com.my