*Update on 23rd April 2013 - Motel ni akan ditutup terus by end of April 2013. Boohooo...
The name is Anjeonjang Motel atau nama glamernya ialah Hostel Ahjumma. Kekekeke.. Entah kenapa boleh lekat nama Hostel Ahjumma ni kat sini. Mungkin sebab owner motel ni ahjumma-ahjumma belaka. :P
Dah dua kali dah aku duduk kat sini. Pertama kali duduk sini, aku rasa boleh tahan murah jugak lah sebab harganya KRW40,000 per night untuk bilik dua orang. Kali ni pergi dah naik ke KRW50,000 per night. MAHAL~!! Lepas ni kena cari option lain lah.
Motel ni agak glamer di kalangan pemborong-pemborong. Ramai customer motel ni datang dari China. Pemborong lah ni. Borong barang kat Namdaemun. Motel ni lah jadi port diorang. Senang agaknya sebab dekat je jalan kaki kalau nak pergi Namdaemun tu. Malam-malam boleh dengar orang packing. Kat luar bilik kotak-kotak bersusun. Meriah jugak lah.
So lokasinya? Di antara Seoul Station dan Hoehyeon Station. Dua-dua within walking distance. Tapi paling dekat ialah Seoul Station. Senang. Nak pergi ke airport pun tak ada masalah. Boleh whooshhh terus naik AREX dari Seoul Station.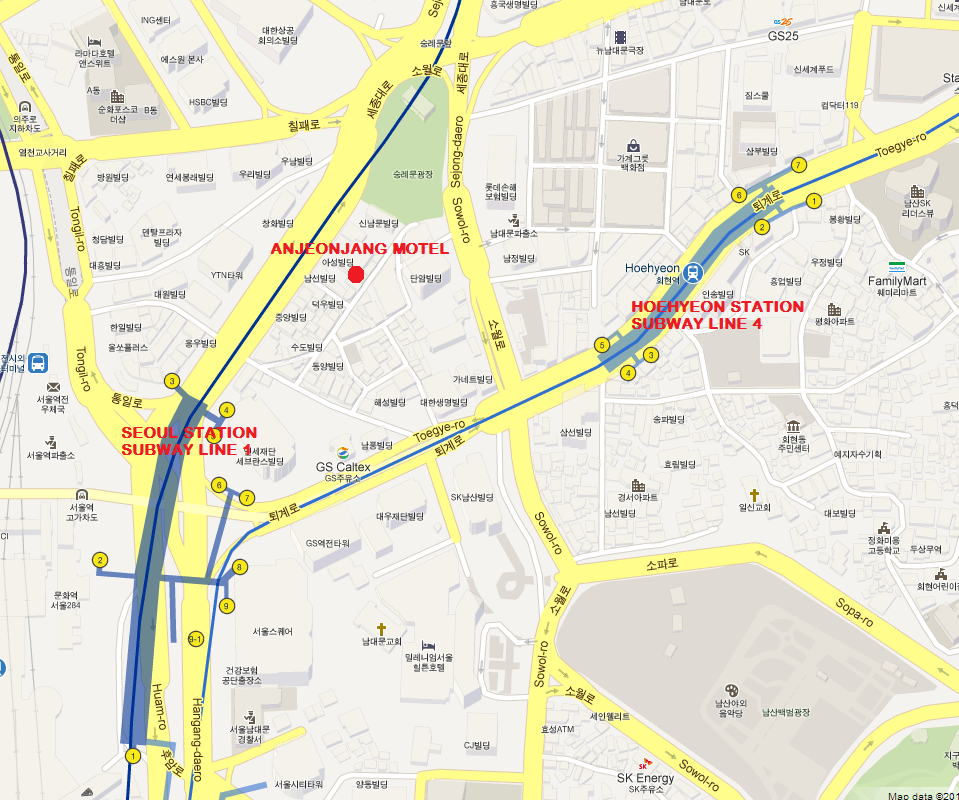 Lokasi..
Kalau dari Seoul Station, sila keluar ikut exit 4. Jalan terus sampai jumpa Dunkin Donut. Belok kanan kat jalan sebelah Dunkin Donut tu. Dah tu, belok ke simpang kiri yang pertama. Jalan straight and Anjeonjang Motel is on your left.
Seoul Station Exit 4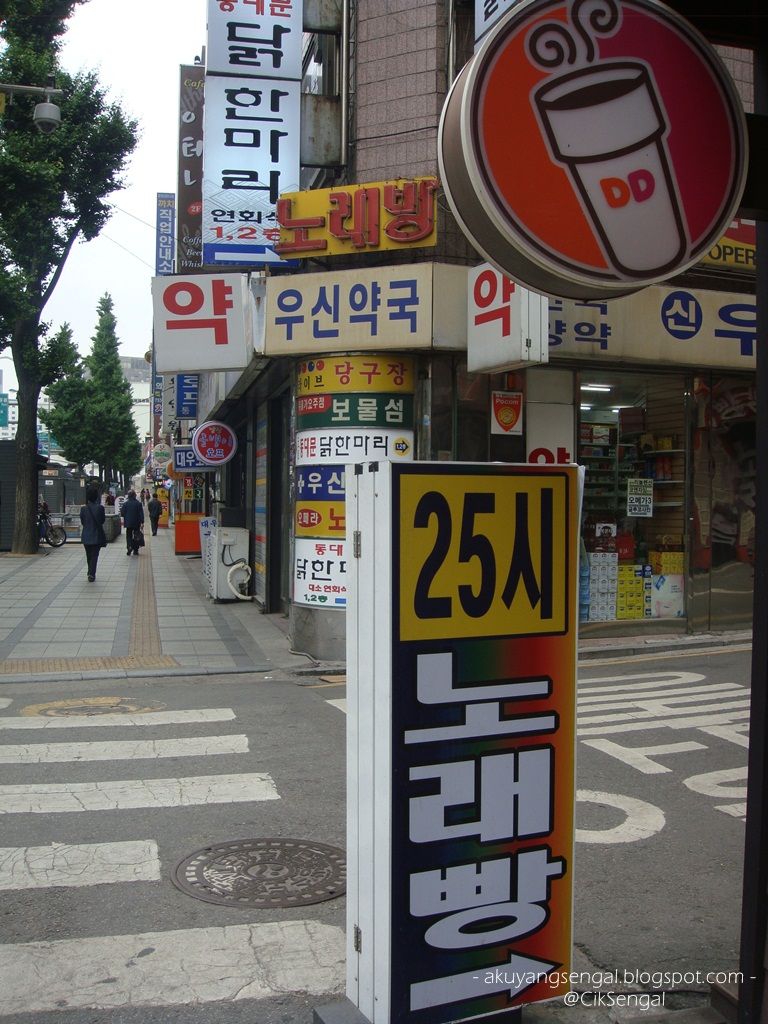 Belok kanan..
Kalau ikut Hoehyeon Station, sila keluar exit 5, dan belok ke kanan masuk ke Namdaemun Market. Dah tu belok ke simpang kiri pertama. Jalan straight sampai jumpa jalan besar. Lintas jalan. Kat seberang jalan tu boleh nampak Starbucks. Dah lintas, belok kanan, dan belok kiri. Boleh nampak 7 Eleven kat sebelah kanan. Jalan je straight. Anjeonjang Motel is on your right.
Lupa pulak nak ambik gambar exterior motel ni. Godek punya godek, jumpa jugak lah kat Google Maps.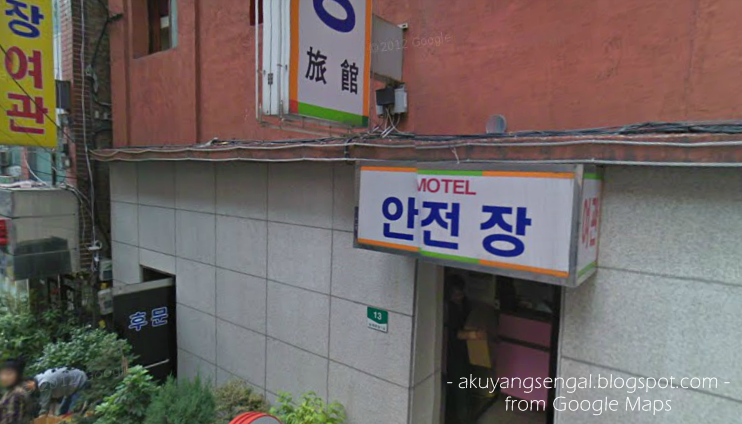 Exterior..
Nak booking duduk sini, aku rasa boleh main terjah je. Hehehehe.. Aku pun duduk sini, ada orang tolong bookkan. Makanya, tak berapa terer lah nak explain macam mana. Ahjumma-ahjumma ni pulak sepatah haram jadah tak boleh cakap English. Samada kau kena terer cakap Korea atau pun buat macam aku. Body language dan bahasa isyarat. Hehehehe.. Selain bilik berdua, ada juga bilik bertiga, bilik single pun ada. Semua bilik ada toilet kat dalam. Selesa jugak lah.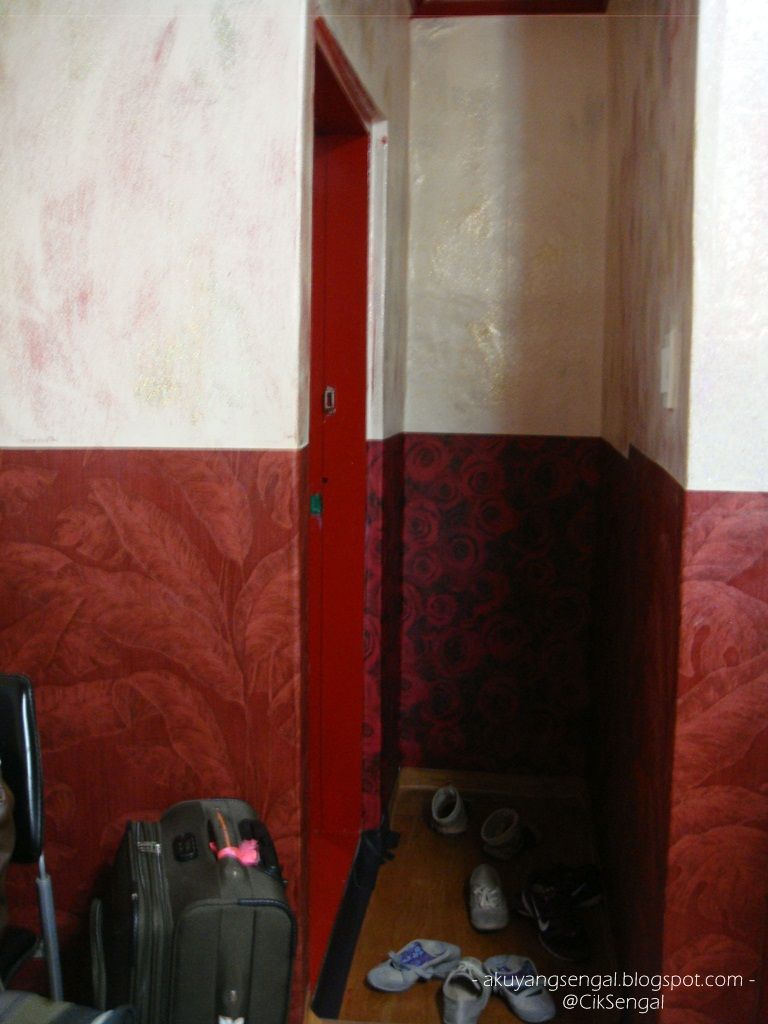 Pintu masuk..
Bed..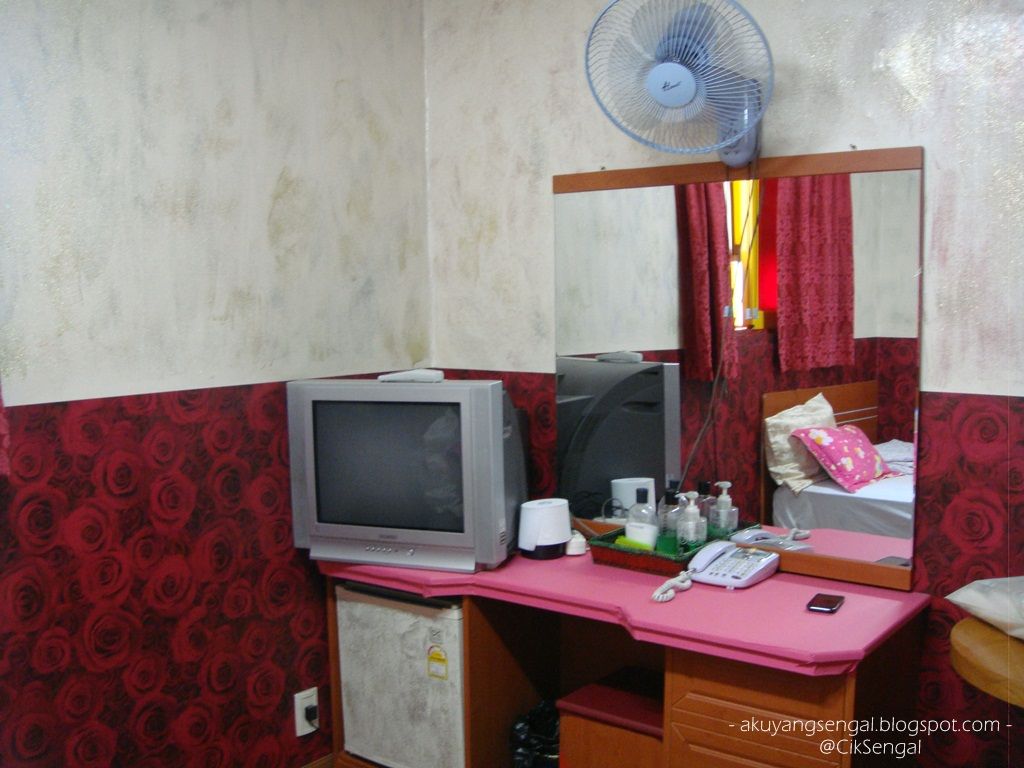 TV.. Baaaaaaaaaaaanyaaaaaakk Channel..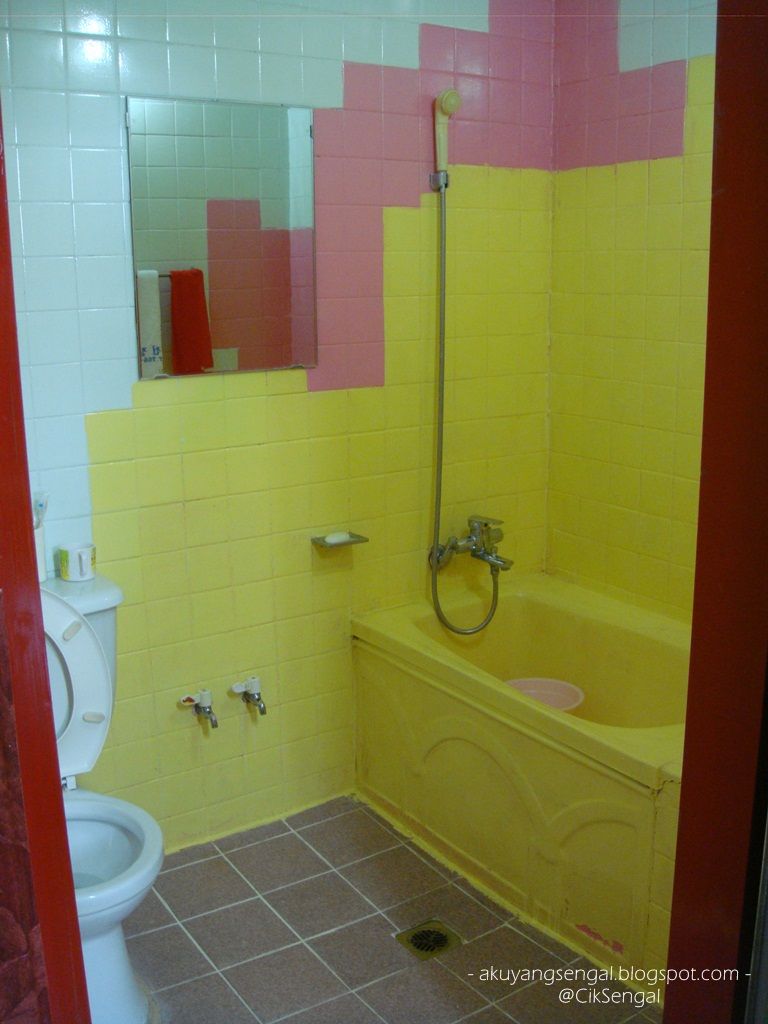 Toilet..
Hurmm.. No wonder dah naik harga dah hostel Ahjumma ni. Dulu tak ada free wifi. Sekarang dah ada. Cisss...