Entah macam mana, tiba-tiba out of the blue aku boleh terlibat dengan AI3 ni. Nak sebut pun tak pandai. A-I-Three? AI-Three? Sekali bila dibelek-belek, sebutannya adalah A-Triple I. Hahahahahaha.. Sabar je lah aku.
Apa benda alah AI3 ni? AI3 adalah nama pendek. Nama panjangnya ialah Asian Internet Interconnection Initiatives. Nak tau lebih lanjut sila buka site ni -->
http://www.ai3.net/
Alkisahnya, kami kat Sabah ni bakal menjadi tuan rumah untuk mesyuarat AI3 tahun ni yang akan diadakan pada 17-19 Mei 2012. Gigih tau nak buat persiapan. Aku yang terer makan ni ditugaskan untuk incharge hal-hal makanan. Ambik kau! Pening lah aku nak memikirkan menu yang sesuai. Almaklumlah, peserta mesyuarat ni datang dari merata dunia.
So, kami berteleconferencing dengan committee dari USM, Chulalongkorn Univ and Keio Univ untuk membincangkan tentang persiapan meeting yang akan dijalankan tu. Jakun sekejap aku sebab tak pernah seumur hidup aku bertele-teleconferencing macam ni. Terkagum dan terkesima lah sekejap. Hahaha..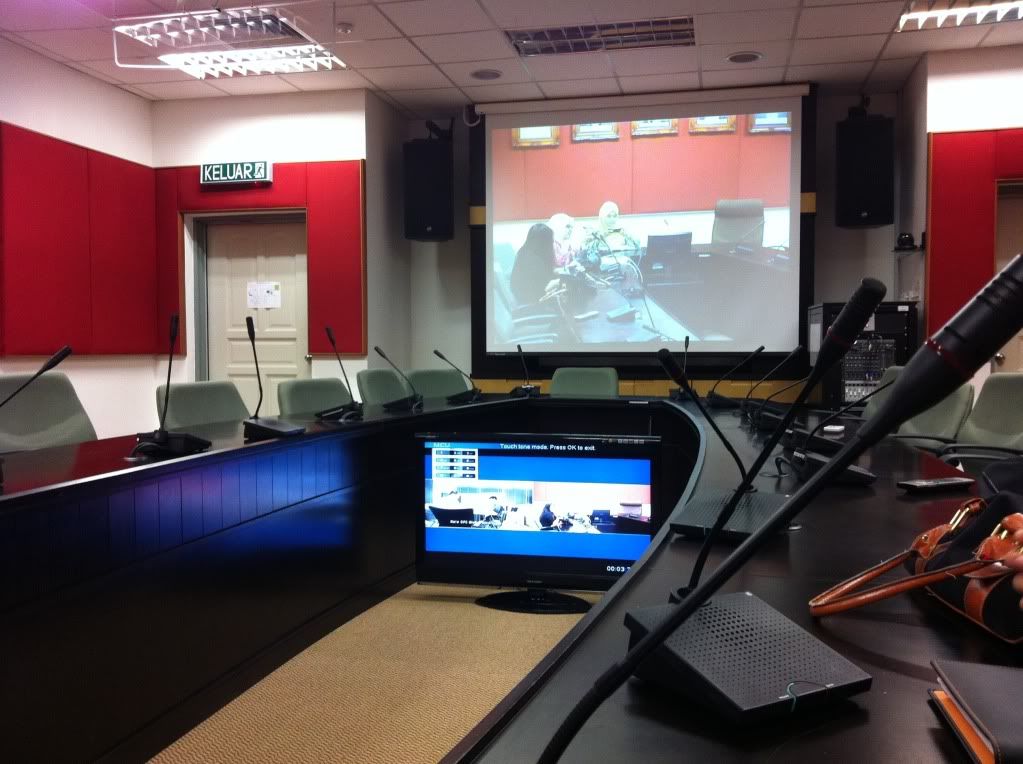 Us..
Konsepnya, diorang nampak aku, aku nampak diorang. Diorang dengar aku, aku dengar diorang. Tapi buruk bebenor lah aku dalam screen tu. Macam anak badak. Huhuhuhu..
Well, the meeting went well walaupun ada kalanya kami terputus hubungan. Sekejap dengar sekejap tak nampak etc. etc. Tapi syok jugaklah meeting macam ni. Tak payah nak berkumpul kat mana-mana baru nak buat meeting. We're going to have several more meetings for further discussion. Harap-harap the AI3 Meeting nanti akan berjalan lancar hendaknya. InsyaAllah, Amin.
So, Meeting SPoC Infosys boleh tak buat macam ni? Hehehehe..