Kisahnya, kami buat retreat and family day kat sini. Yay! Dah tu kan, dapat bilik besar. Ada roommate pun seram. Kalau tak ada roommate lagi lah meremang bulu roma. Hehe..
Palm Beac Resorts & Spa ni letaknya di Jalan Batu Manikar. Kalau tengok kat peta, lokasinya berada di nun hujung kat utara pulau Labuan. Memang ceruk jugak lah. Dan kawasannya agak sunyi. Masa mula-mula sampai, agak confuse jugak lah. Ni resort ke rumah tinggal. Perasaannya hokeh. Macam horror je gitu. Haha..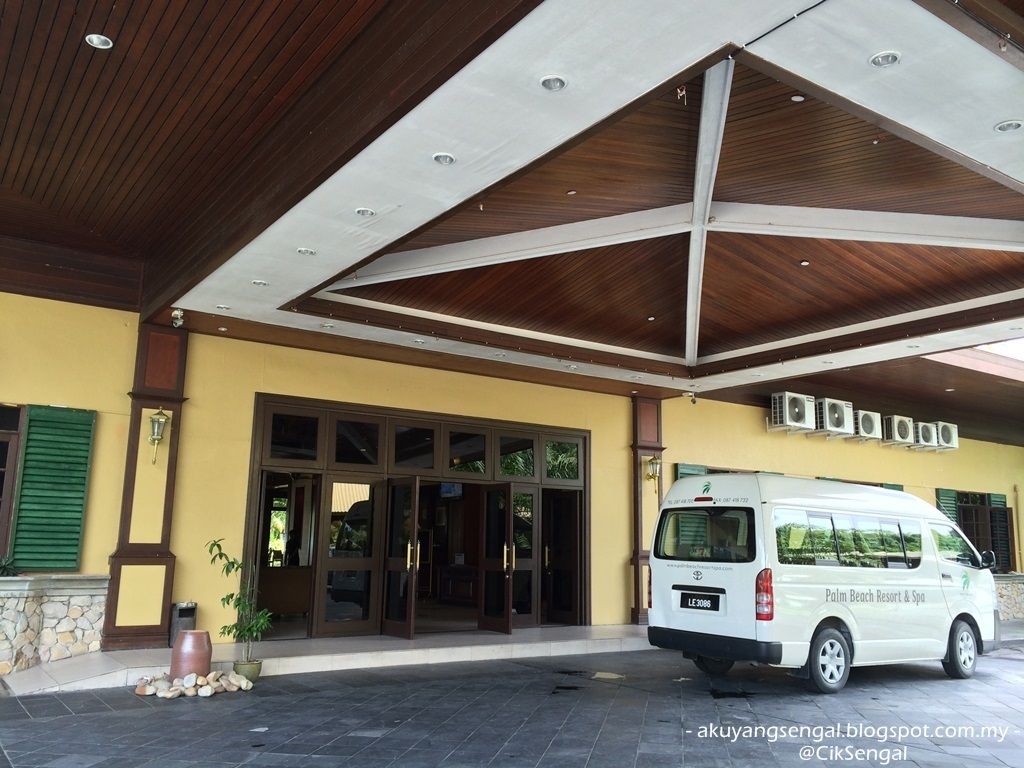 Bangunan Utama..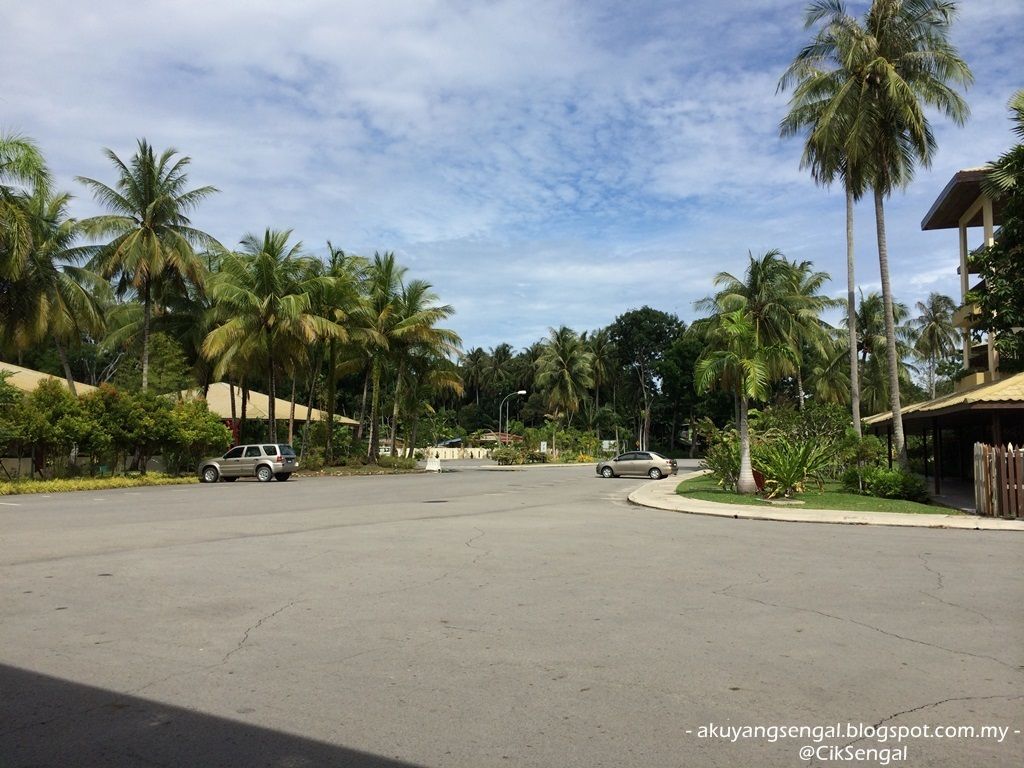 Ruang parking yang banyak..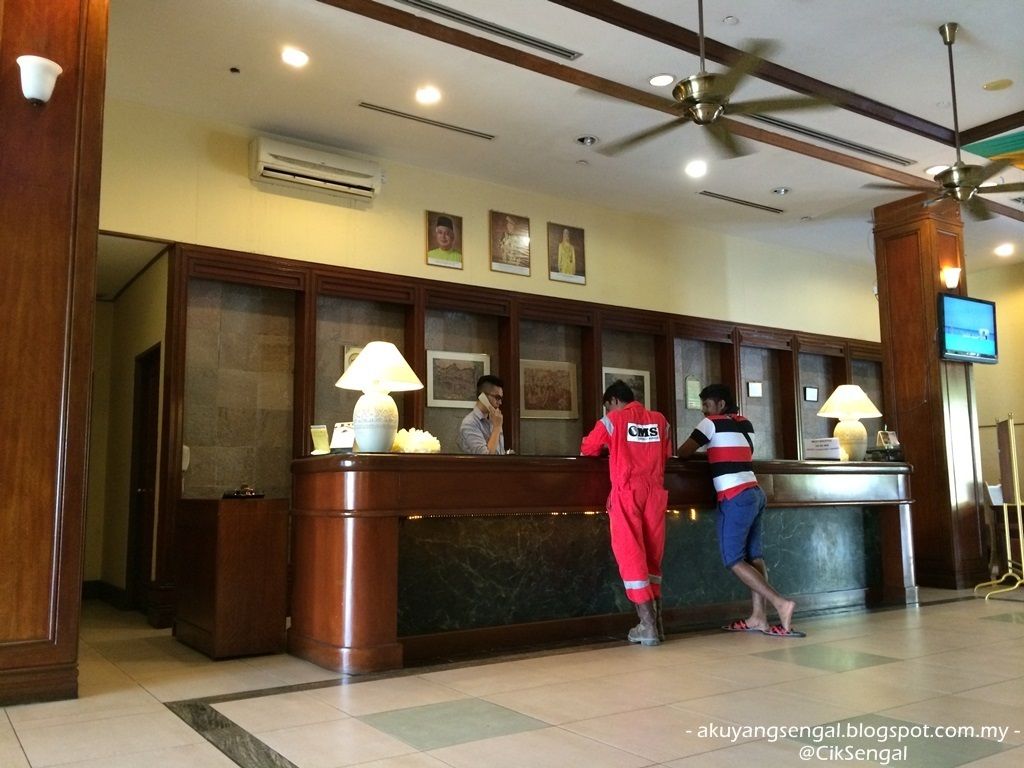 Reception..
Dah sampai tu, terus check in lah kan. Harga bilik wopucitau berapa sebab boss yang sponsor. Kita duduk lepak-lepak je lah menikmati peluang yang diberikan. Dah settle check in process, kami terus masuk ke bilik.
Sepanjang jalan ya ampun kenapa lah sunyi sangat. Ada orang ke tak kat sini ni? Entah-entah kami je yang berfamily day kat sini. We'll see lah later.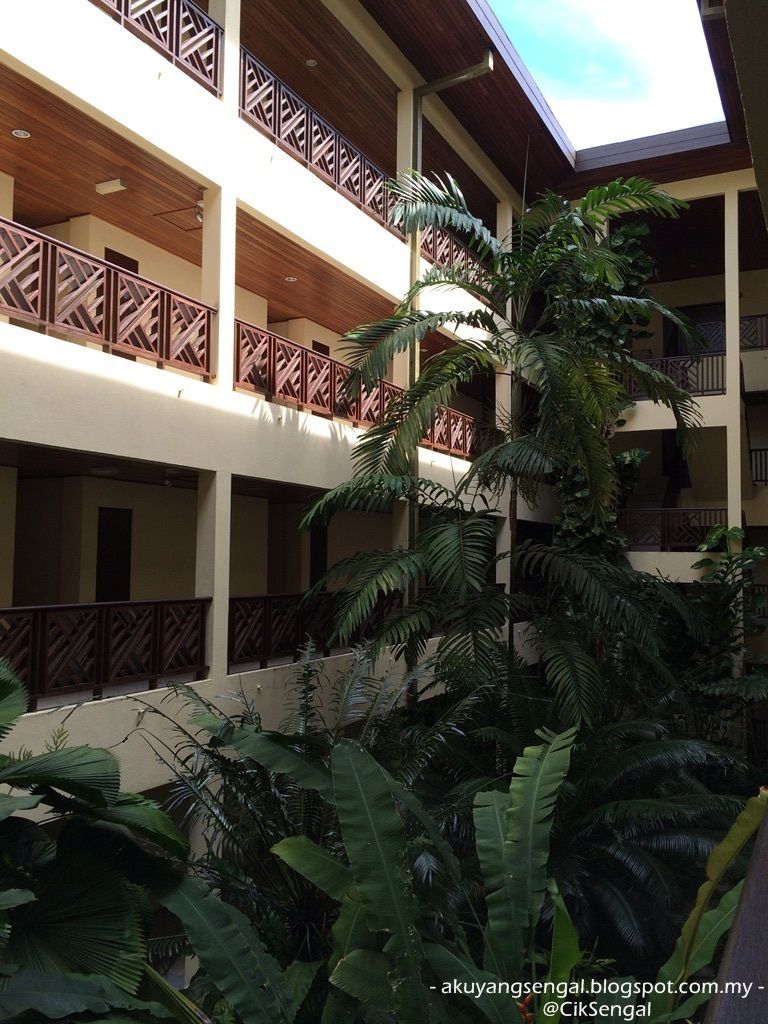 Our block..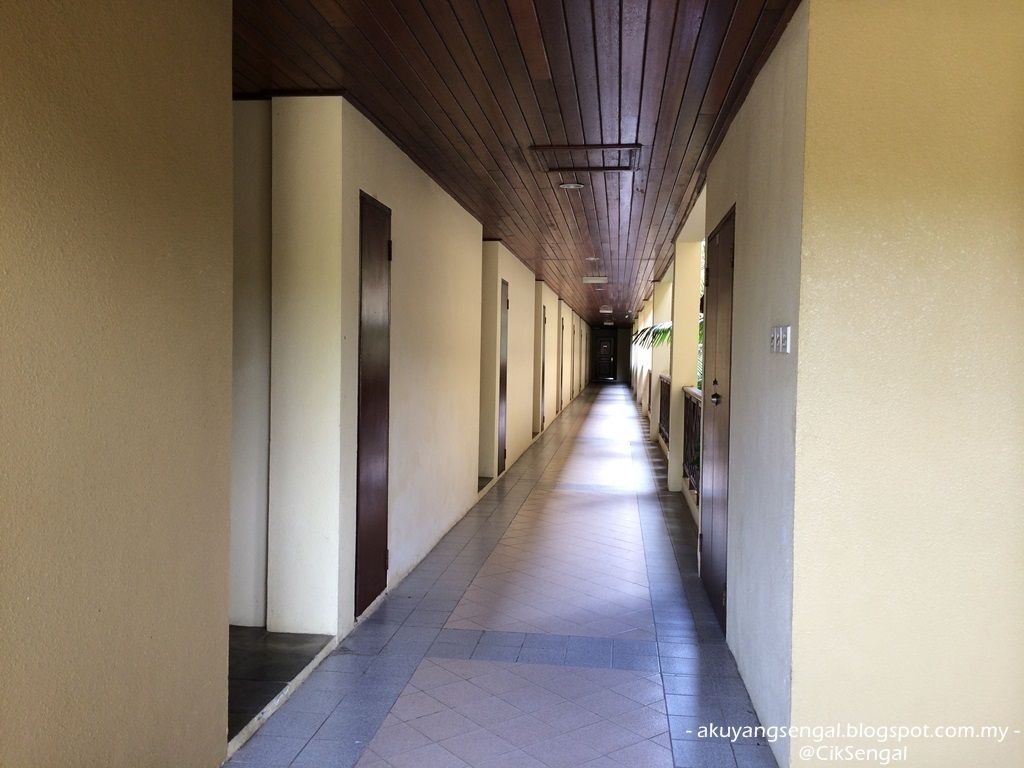 Bilik kami paling hujung.. Yikes!
Dah lah bilik paling hujung. Dah tu besar gabak! Ni kalau sumbat 10 orang pun boleh ni. Bentang toto banyak-banyak pastu susun tidur macam kimbap. Memang muat sangat-sangat lah.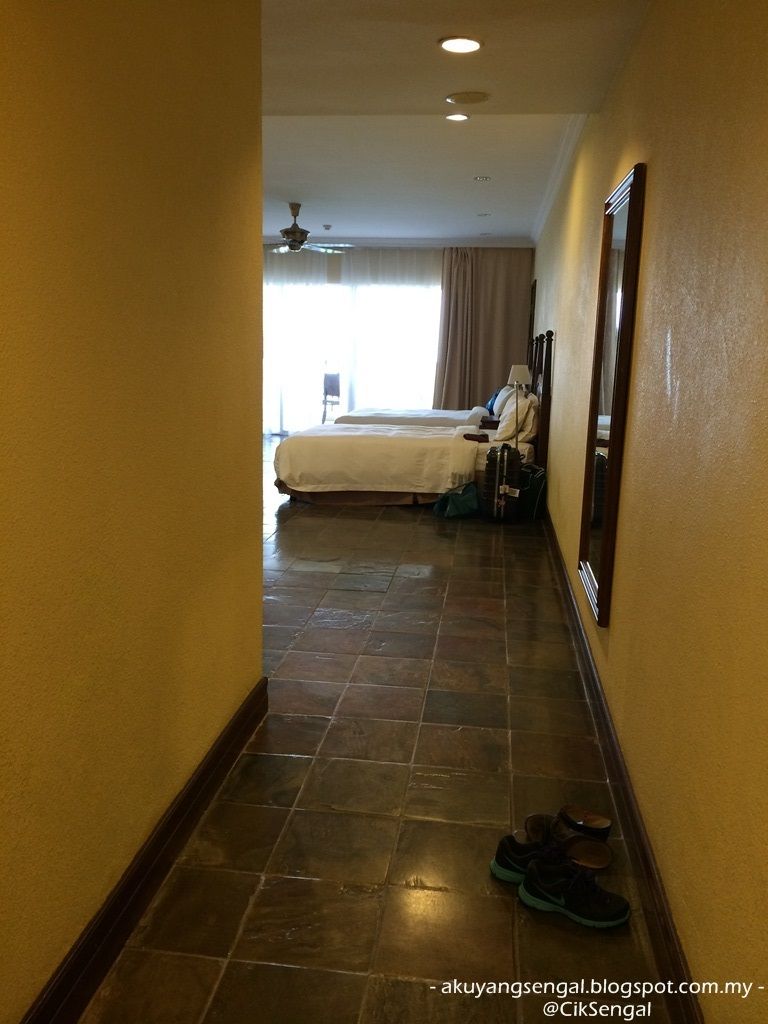 Masuk bilik..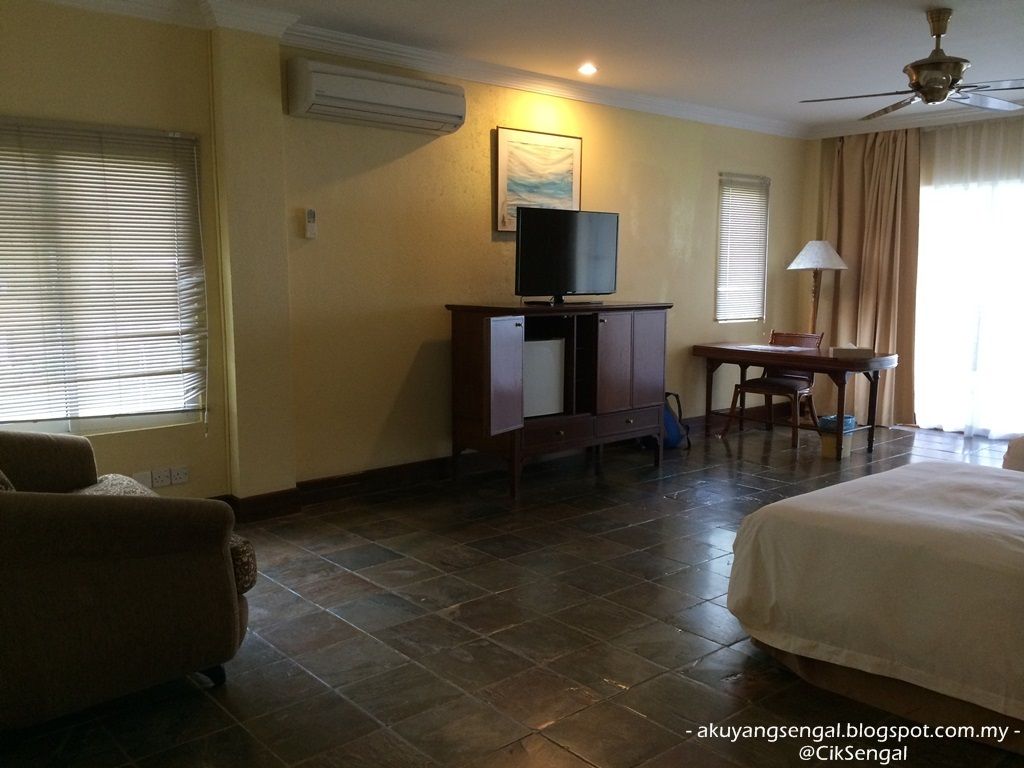 Dalam bilik..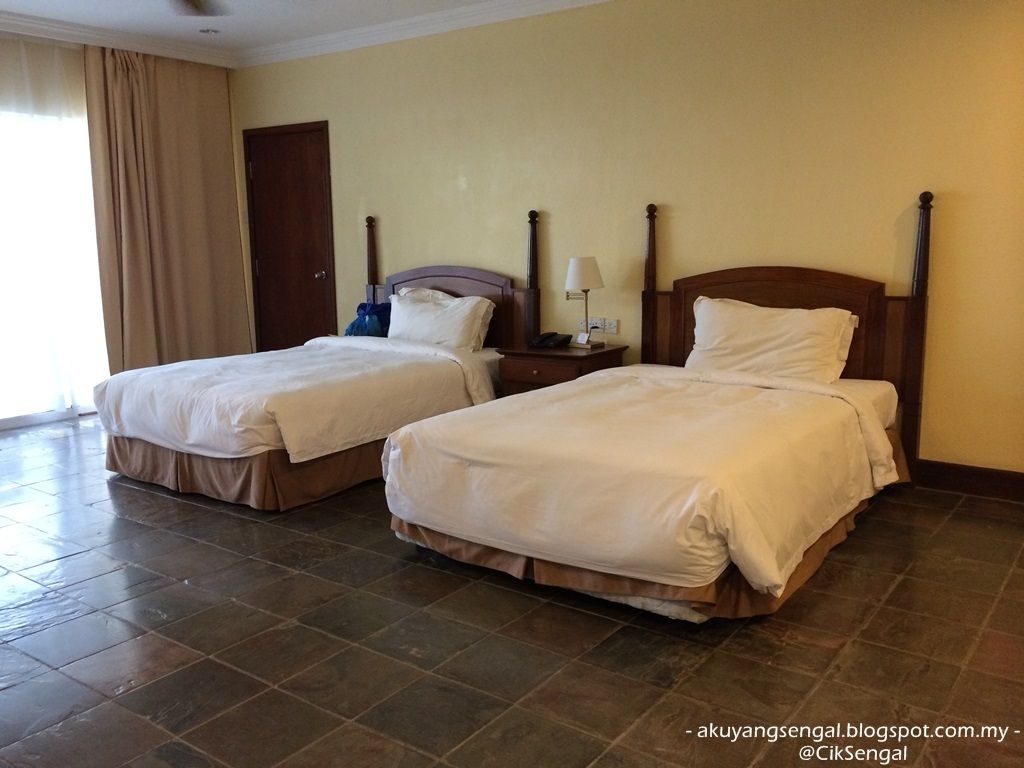 Katil yang best!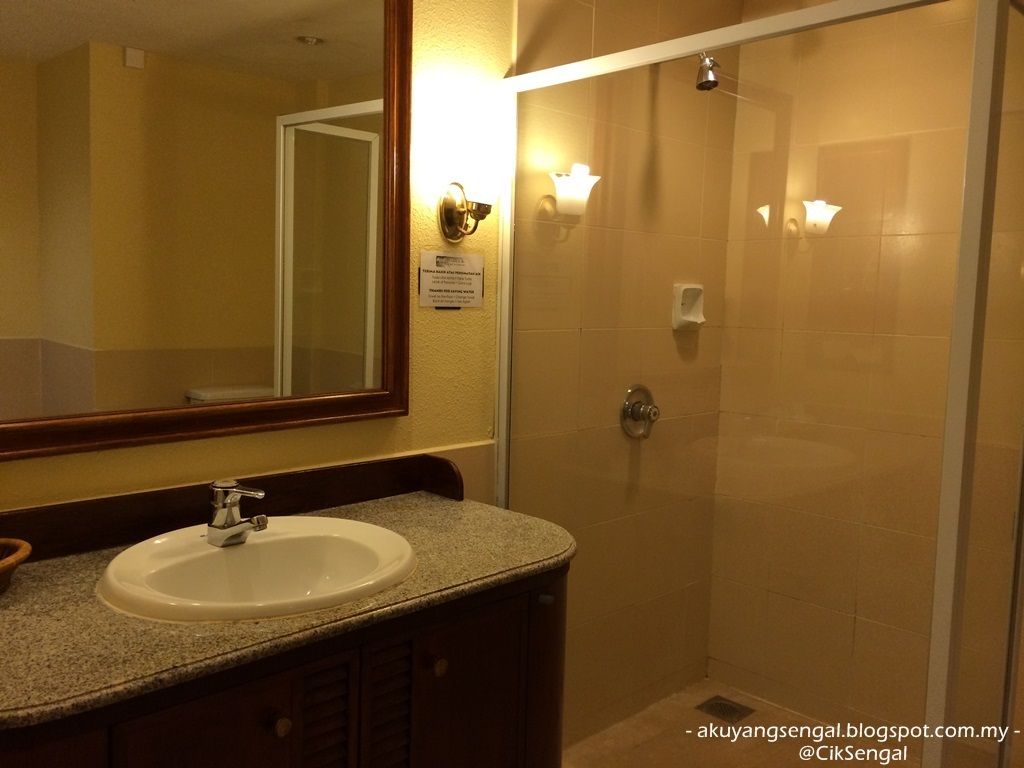 Shower and sink..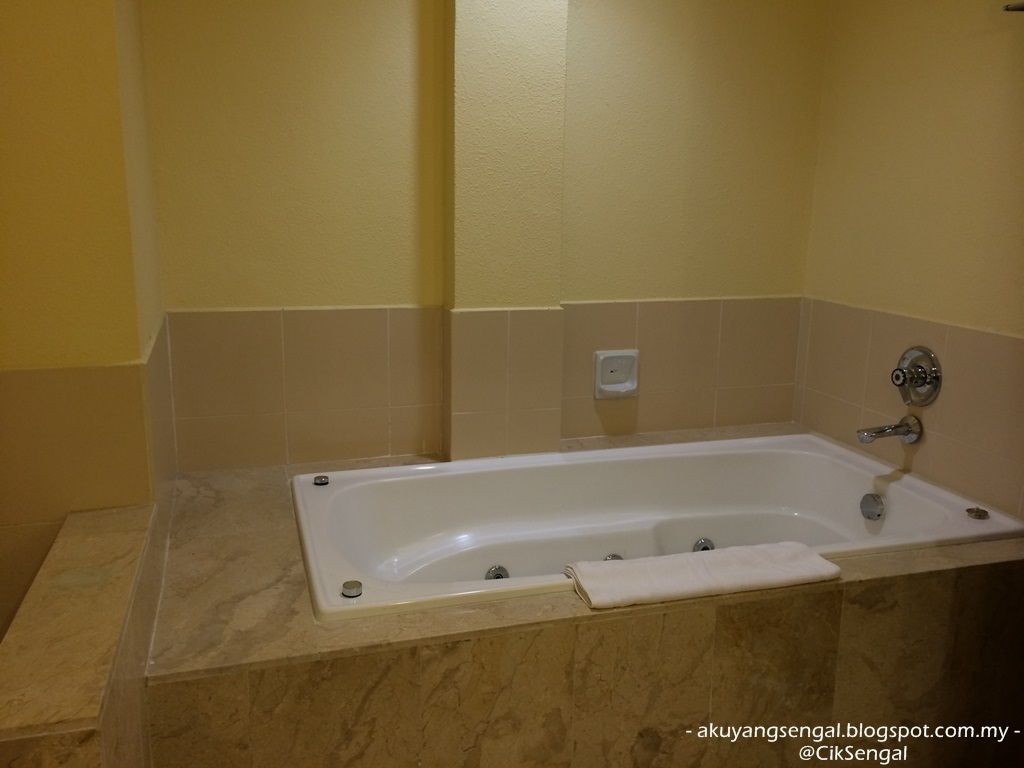 Bath Tub..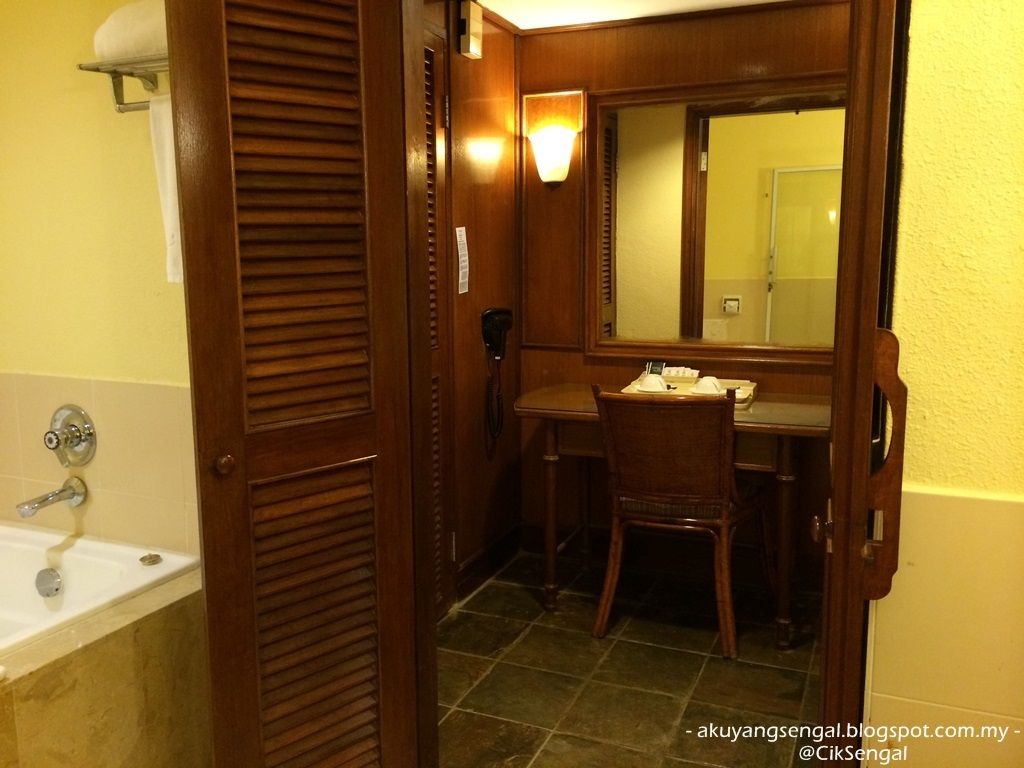 Tempat mekap luar toilet..
Pemandangan dari balkoni bilik..
Toilet dia kan best. Tapi kan, pintu dia pintu kayu dah tu lock pun pakai selak kayu. Macam selak rumah kampung tu. Memang zaman purba punya lah.
Dah settle letak barang, kami pun jalan-jalan pusing resort. Tak pergi mana sangat pun. Skodeng pantai, skodeng swimming pool dan skodeng bangunan-bangunan yang ada.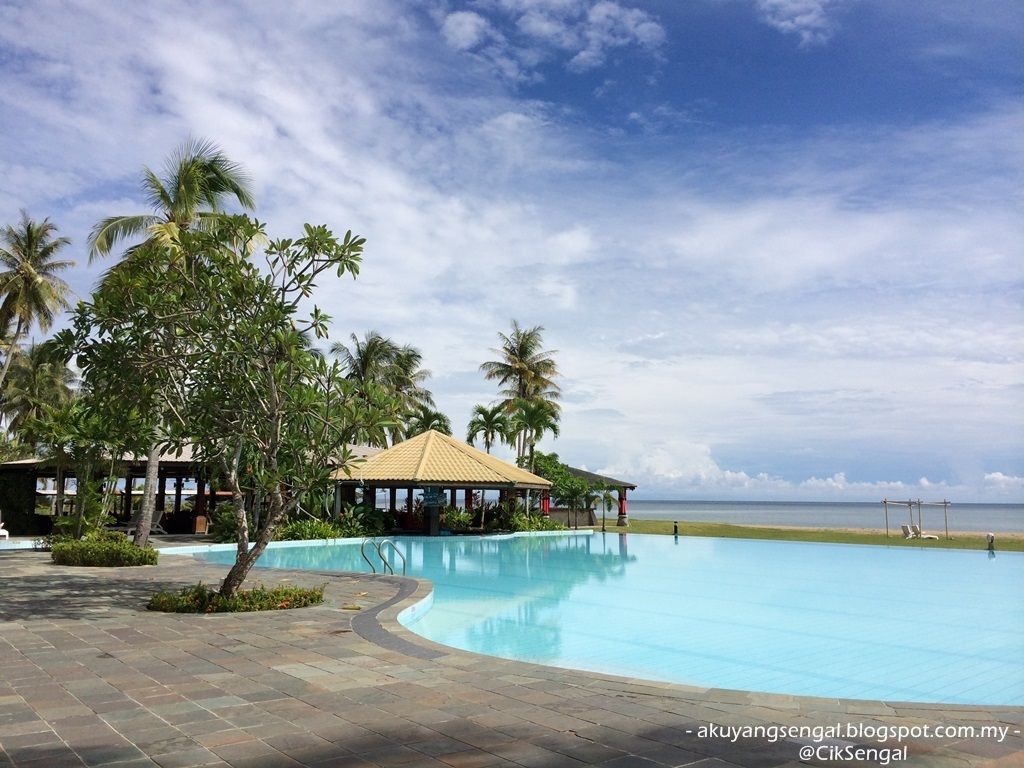 Swimming pool..
Blok sebelah sana..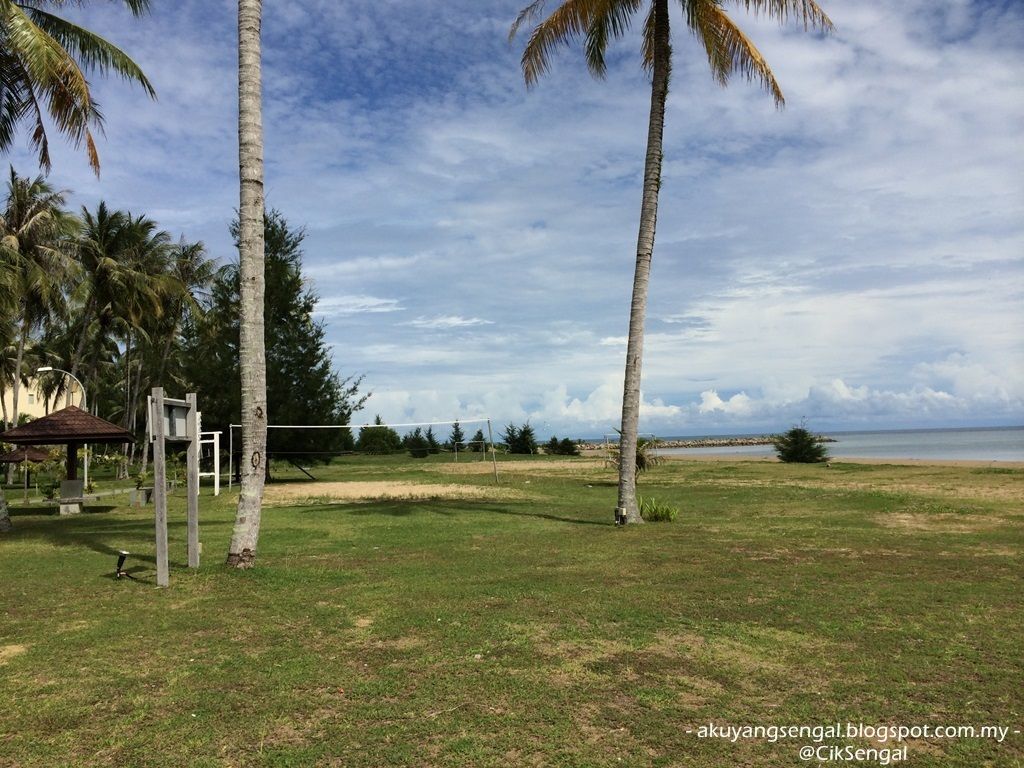 Can play volleyball..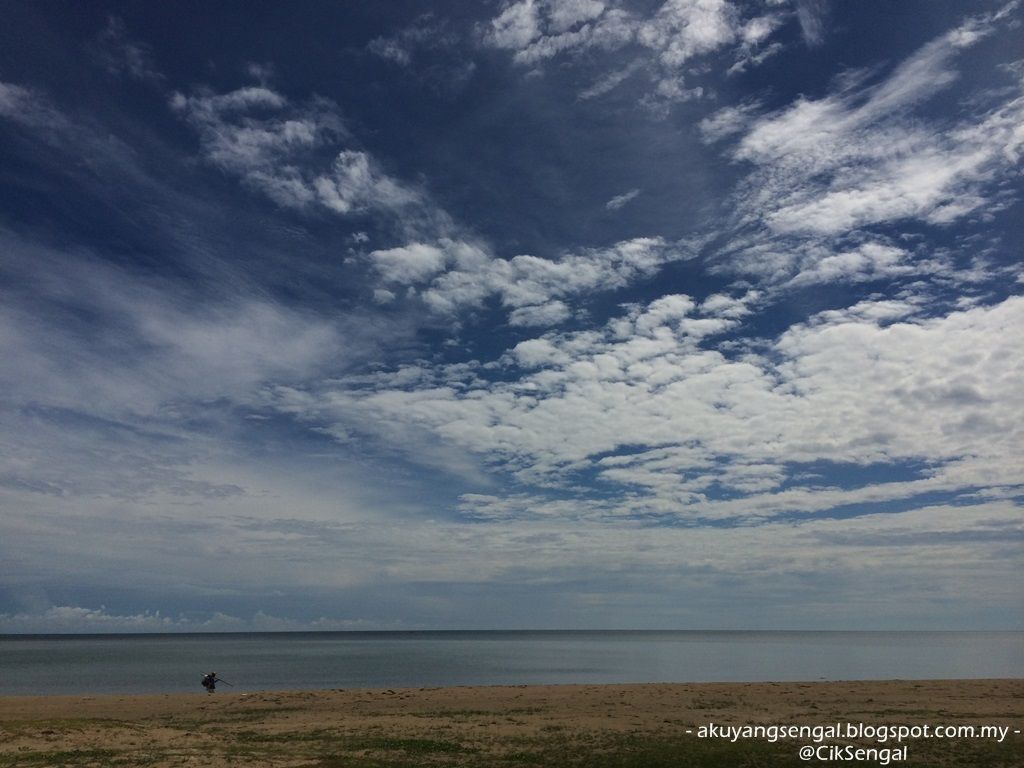 Pantai..
Lounge and Bar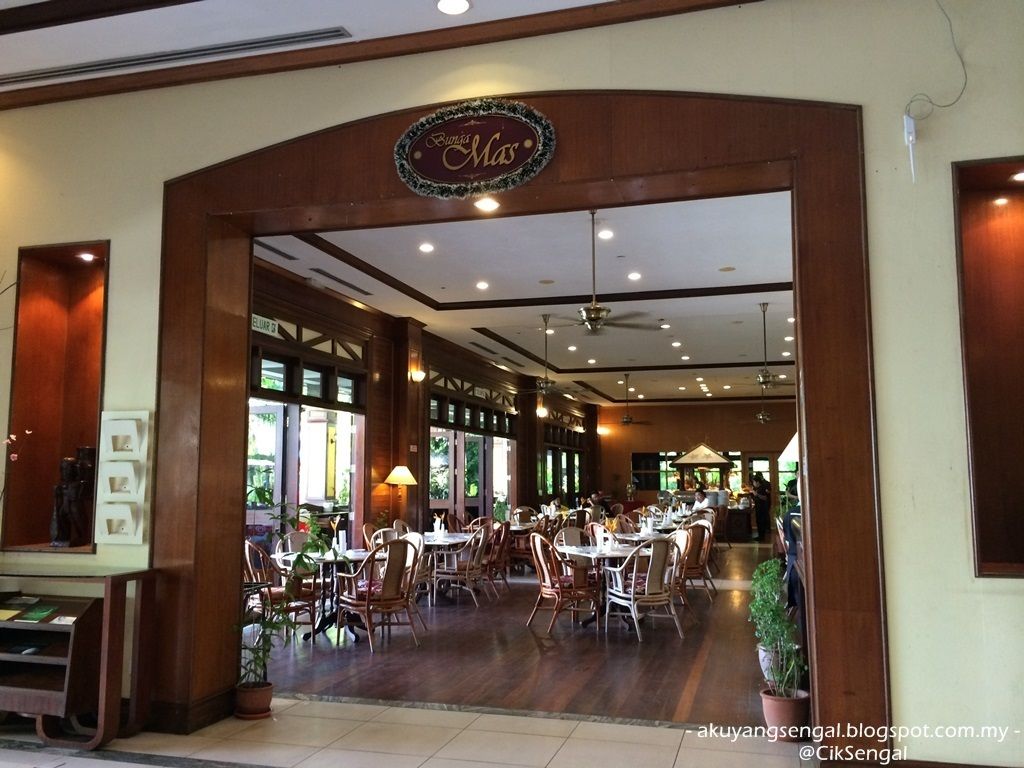 Restaurant..
Bahagian luar Restaurant..
Dah habis pusing. Aku pun duduk lah kat sini selama 3 hari 2 malam. Memang puas lah melepek kat sini. Tidur pun best je. Tapi bila dah balik tu mula lah dengar macam-macam cerita. Tau-tau je lah kan, cerita apa. Yang penting cerita "tak boleh tidur". Hahahaha.. Majority of my friends tak boleh tidur. Even my roommate. Tapi aku boleh pulak tidur mati terbongkang tak rasa apa-apa.
Dah tu dengar lagi cerita, "Oh korang dok blok tu ok lagi. Jangan blok yang satu tu." HOH? Which block? Sila scroll balik gambar atas. Blok sebelah sana. WOHHHHH..
Alah, mana-mana hotel, resort sama je kan. Yang penting sebelum tidur, basuh kaki betul-betul dan baca ayat kursi banyak-banyak. For more info go to http://www.palmbeachresortspa.com/