Seumur hidup duduk kat KK ni tak pernah datang makan kat sini. Bukannya tak mau, sebab tak ada geng nak pergi melantak. Aku kan lone ranger yang terasing. Tak ada kawan buat peneman. Huhuhuhu..
Kali ni aku pergi sebab nak melayan budak dua orang yang tak dapat balik raya disebabkan lampu bodoh kat KKIA tu rosak. Masing-masing muka sebik kan. Tak ada apa yang boleh menggembirakan mereka selain pergi melantak.
Kenapa namanya Beijing BBQ pun aku tak tau. Tapi kind of nice jugak lah this place. Steamboat & BBQ secara buffet. Reminds me of Seoul Garden. Lebih kurang lah, cuma pilihan kat sini tak sebanyak Seoul Garden. Tapi boleh lah nak buat lepak-lepak, makan-makan. Almaklumlah kat KK ni tak ada Seoul Garden.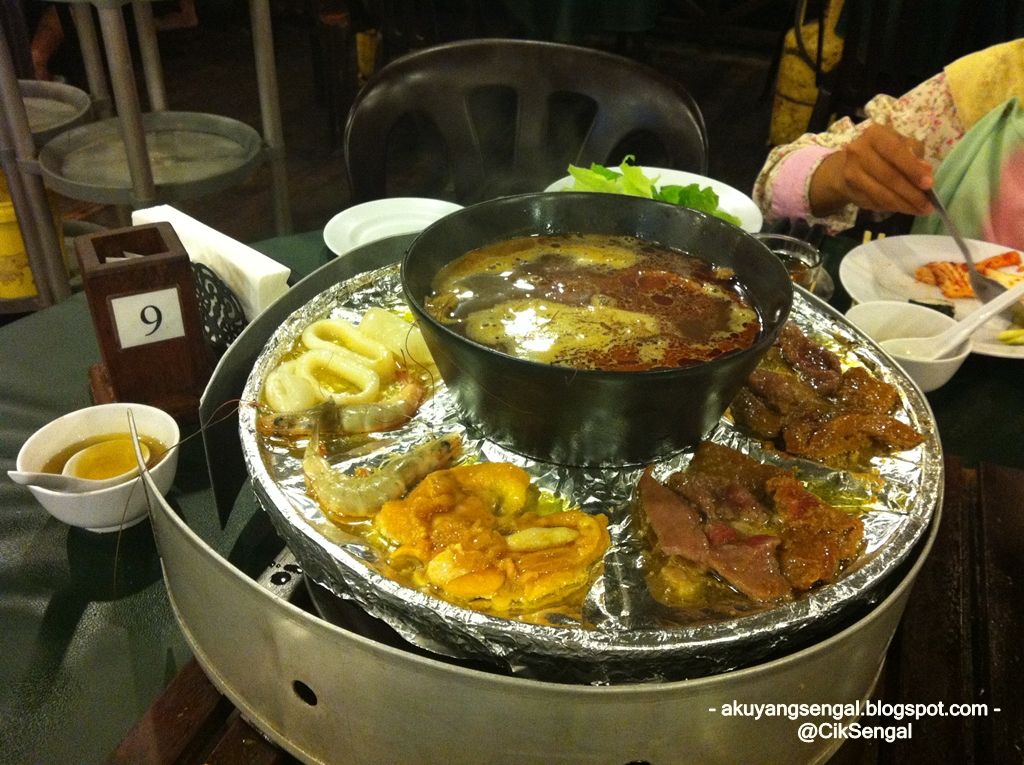 Nyam nyam nyam..
Masing-masing tenggelam dalam perasaan. Mengunyah dan mengunyah saja. Nak hilangkan rasa stress tak dapat balik beraya kan. Aku pun ikut tenggelam jugak. Tenggelam sampai senak perut aku dibuatnya.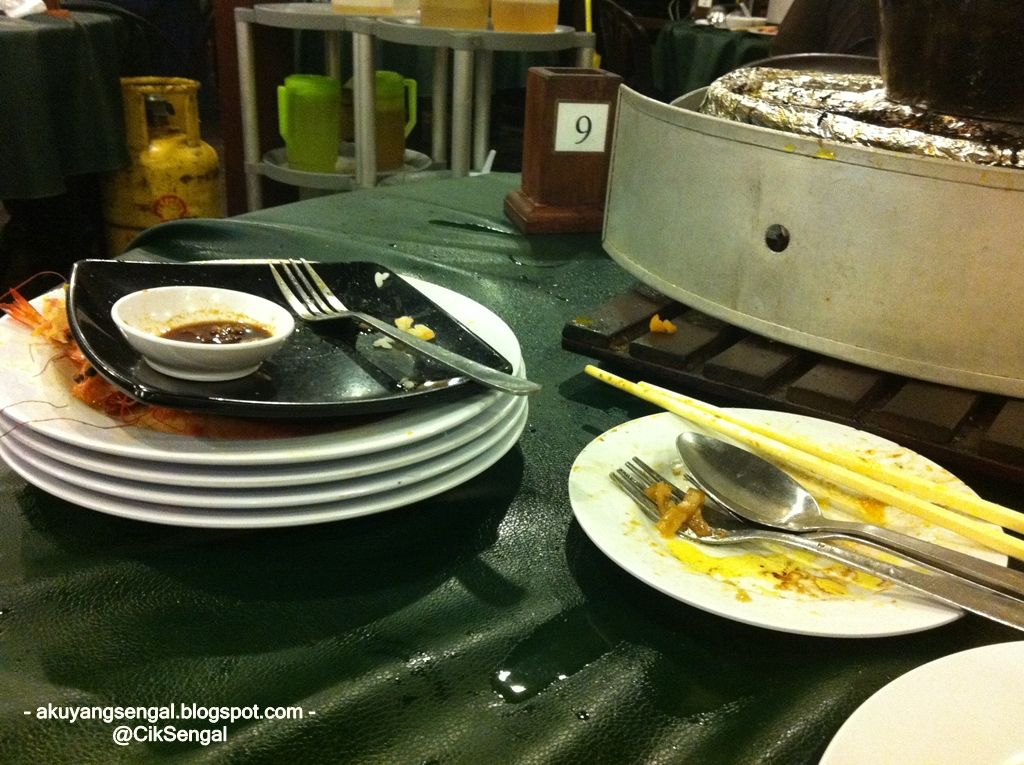 Tadaaa~!!
Overall, boleh tahan sedap jugak lah makan kat sini. Tengah lapar, semua sedap kan. Harga satu kepala RM30++. Makan sampai senak. Tapi janganlah ambik banyak-banyak tapi tak makan. Kang kena extra charges pulak. Opening hours pulak 6.30pm to 11.00pm. Sentiasa penuh. Kalau tak nak kempunan, sampai sana tak ada seat kosong, sila buat reservation terlebih dahulu.