Sunday, 2nd Nov 2014
Last day in Busan! Tengahari ni dah nak kena pergi airport dah. So, pepagi ni tak ada buat apa sangat kecuali packing. Dah tu, aku ni menyempat pulak berlari sekejap ke Kyobo Bookstore kat Seomyeon untuk beli CD tapi sengal sangat kot tak tengok opening hours. Tak bukak lagi Kyobo tu! Makanya balik saja lah ke motel untuk pergi ke airport. Haha padan muka buat penat je datang jauh-jauh.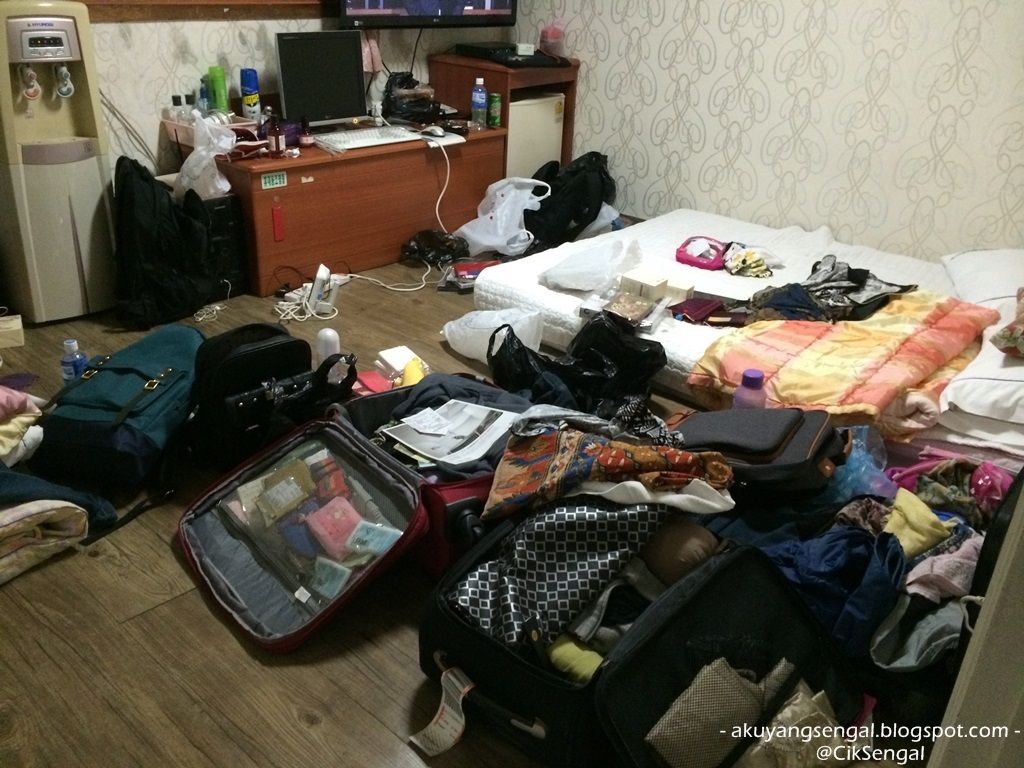 Macam tongkang pecah!
Kami ke airport naik teksi je, sebab malas nak heret beg nak tunggu bas bagai. Nak-nak pulak tambang teksi ke Gimhae Airport dari Busan Station ni lebih kurang dalam KRW20,000 je. Dah macam harga tambang naik bas pulak. Ok sangat lah kan? Tak perlu nak susah-susah menapak jauh-jauh. Pakcik motel baik hati panggilkan teksi untuk kami. Selamat Jalan, Selamat Jalan je ayat yang keluar dari mulut dia. Haha..
Dah sampai airport, masih awal lagi nak check in. Makanya mengada lah pulak tinggalkan beg kat baggage deposit, lepas tu pergi jalan-jalan sekitar Gimhae. Lupa pulak dah aku berapa caj yang dikenakan untuk tinggalkan beg ni.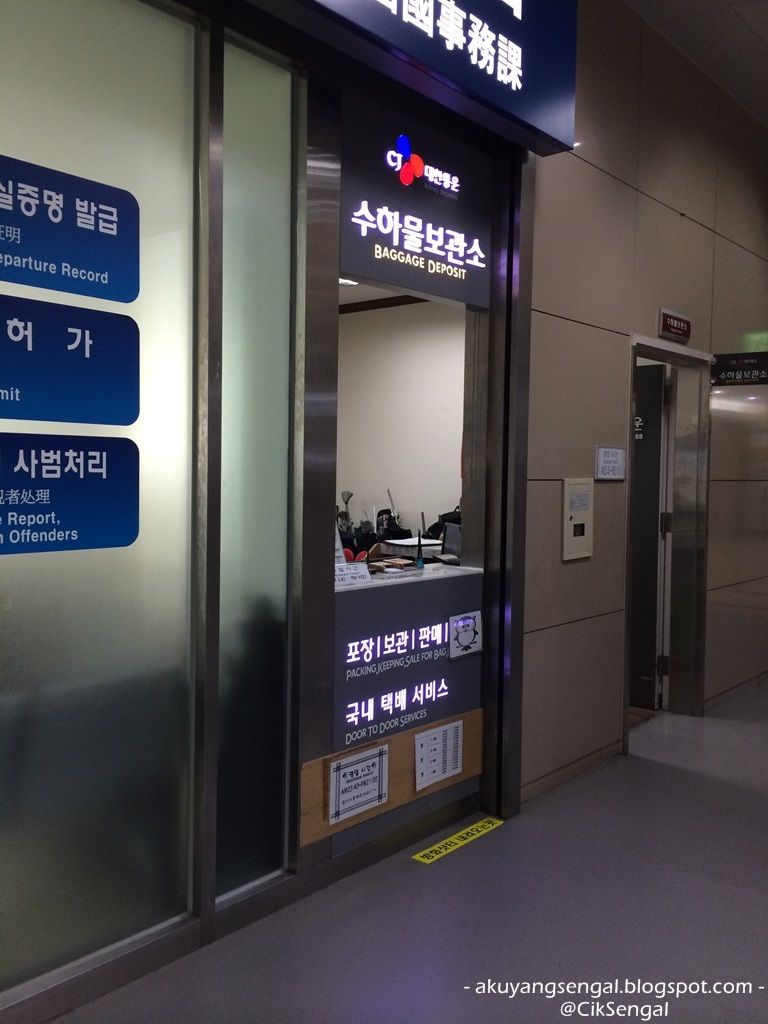 Baggage Deposit..
Naik lah train dari airport dan turun kat stesen City Hall. Dulu dah jalan-jalan sekitar kuburan yang ada kat sekitar Gimhae ni. Ni jalan-jalan sekitar City Hall lah pulak. Memang padang jarak padang tekukur betul lah lengang tak ada orang. Haha.. Maybe sebab hari Ahad kan, tak banyak aktiviti yang dilakukan. Kami jalan je lah menuju ke train station yang berikutnya. Dari situ naik train balik ke Airport. Buang karan je hehe.. On the way tu, sempat lah juga berposing-posing dengan landmark yang ada.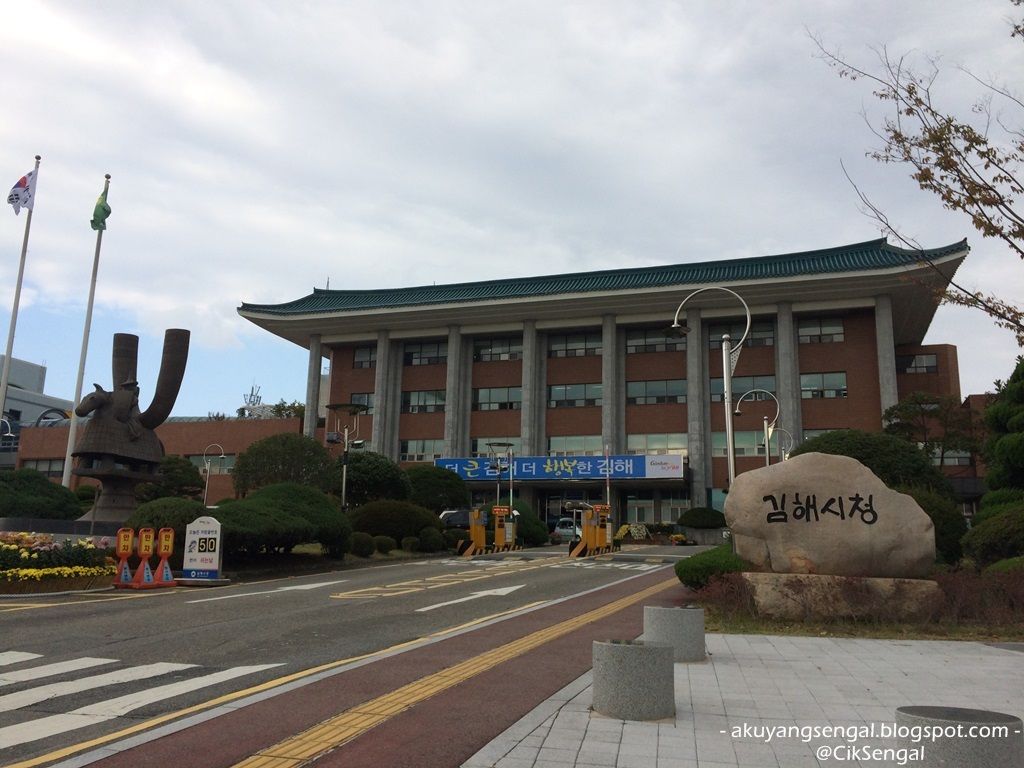 City Hall..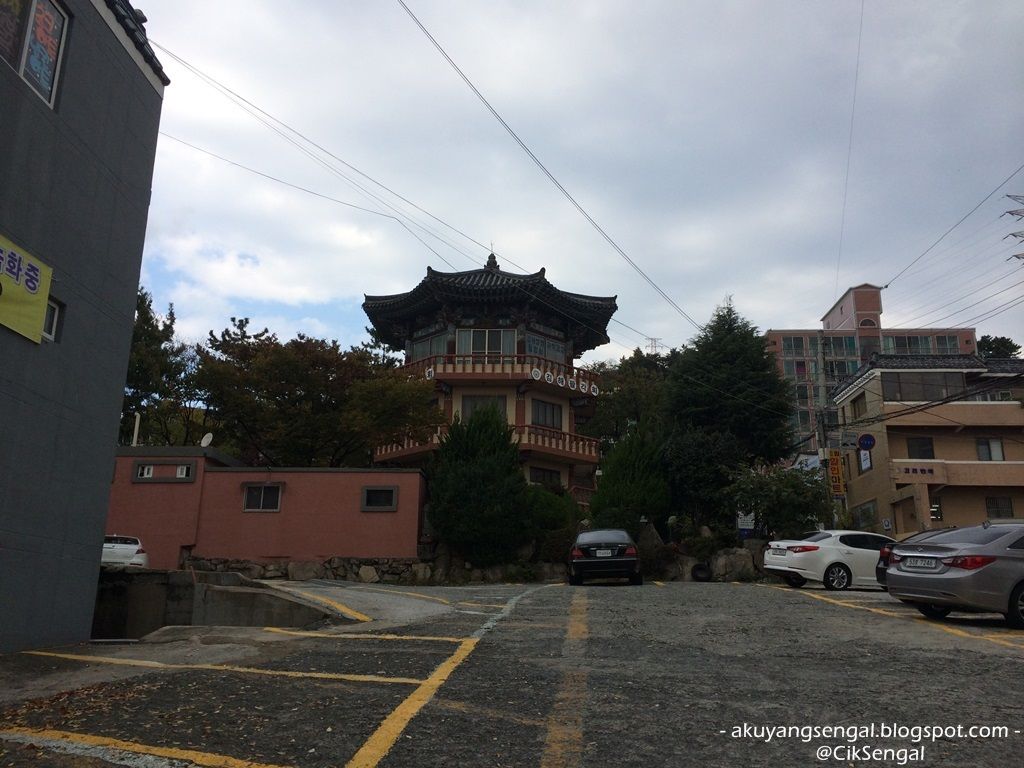 Palgak Park..
Makan aiskrim sedap..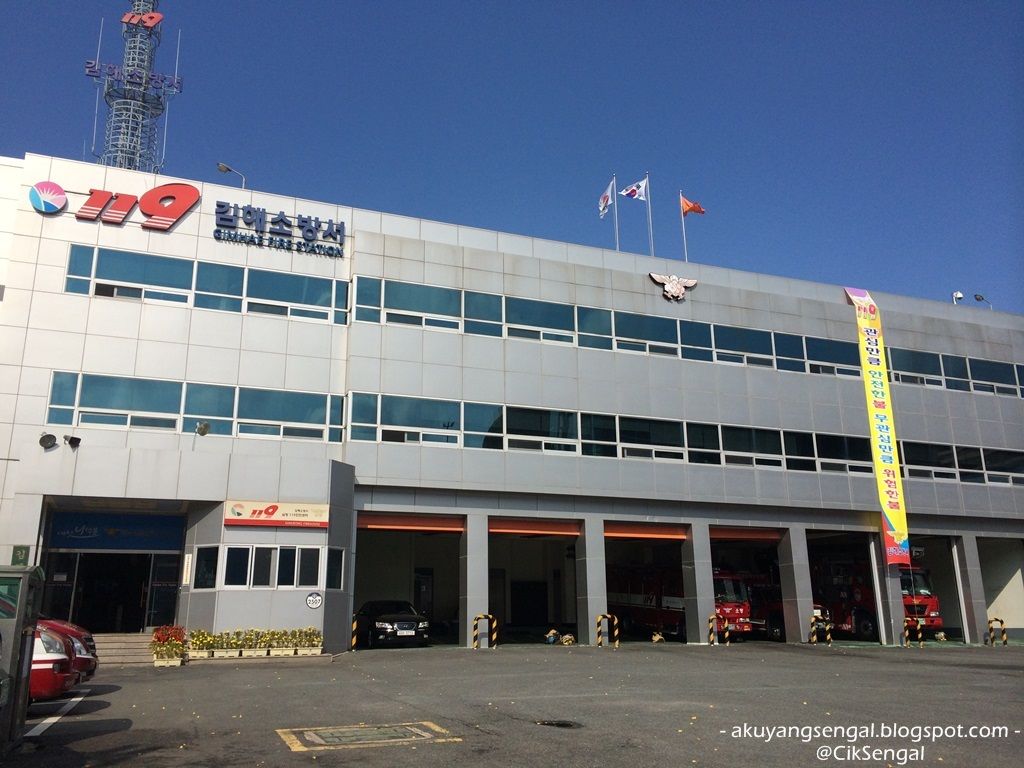 Stesen bomba pun boleh laa..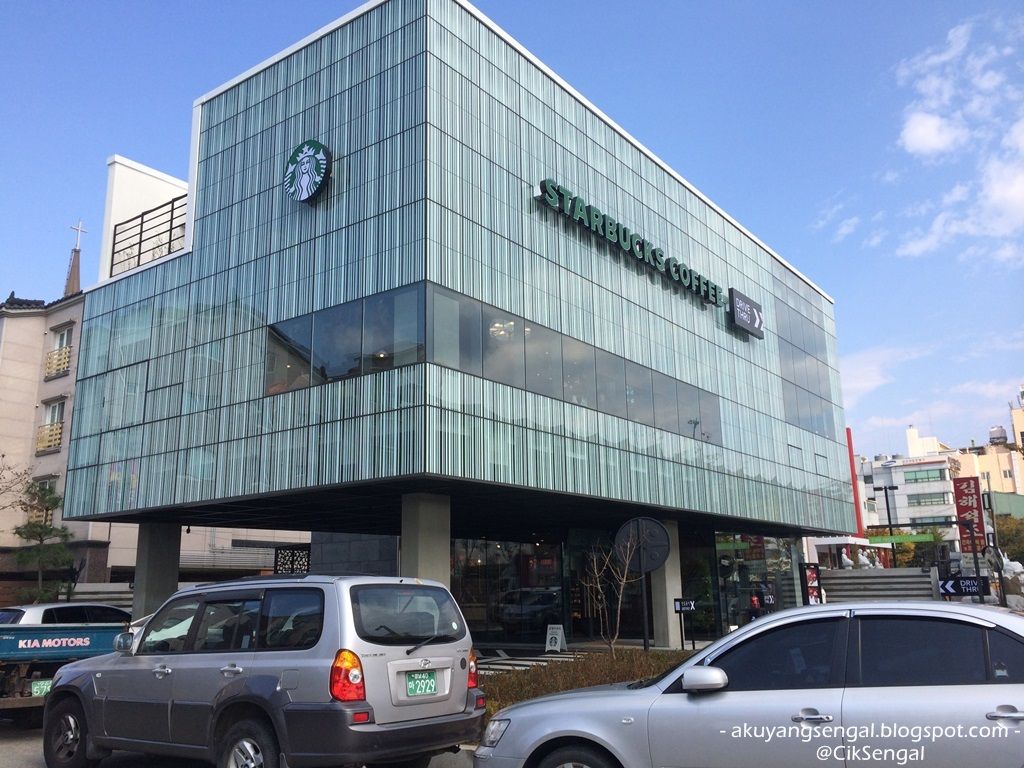 Gatal jugak mulut nak minum kopi ni..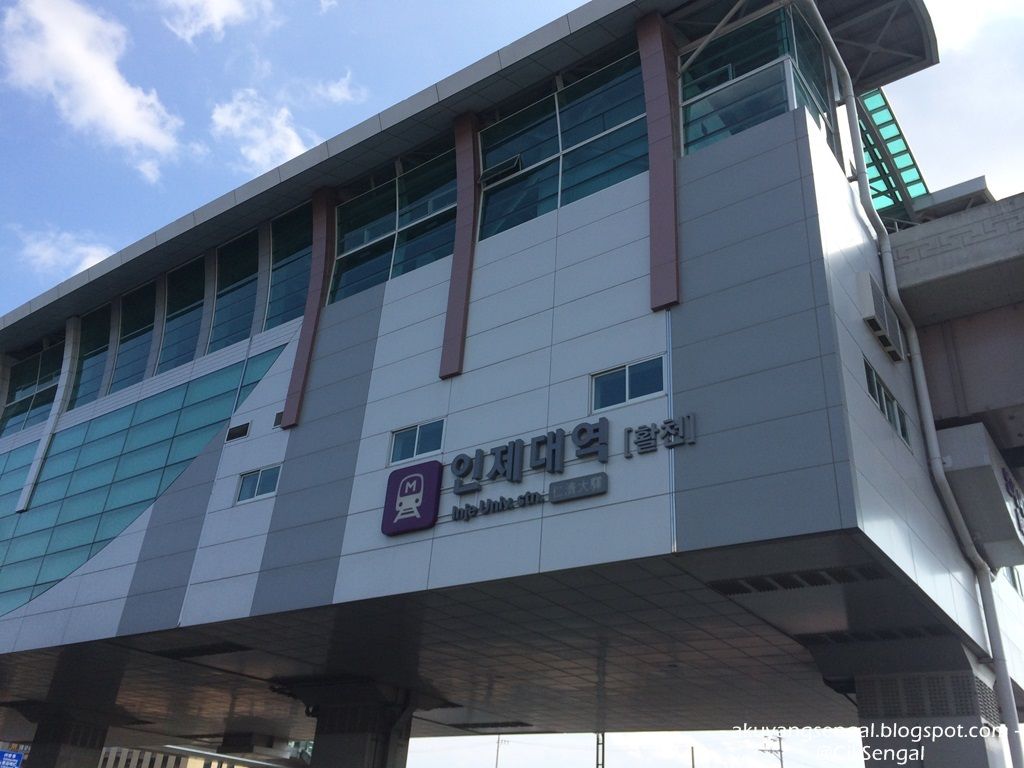 Inje University Station.. Jom balik ke airport haha..
Dah sampai airport, masih belum boleh check in lagi. Melepek lah pulak minum kopi. Dah tu, boleh pulak ditegur oleh one of my blog readers yang dikenali dengan nama Kina. Sebenarnya, aku pun tak tau nama betulnya apa. Kenal pun setakat komen mengomen kat blog je. Probably ada sesi follow memfollow kat Twitter jugak. Haha.. The power of Internet kan. Yang tak kenal, jadi kenal. Kebetulan pulak dah satu flight balik ke KL. Punya lah jauh tempat bertemu. Hehe..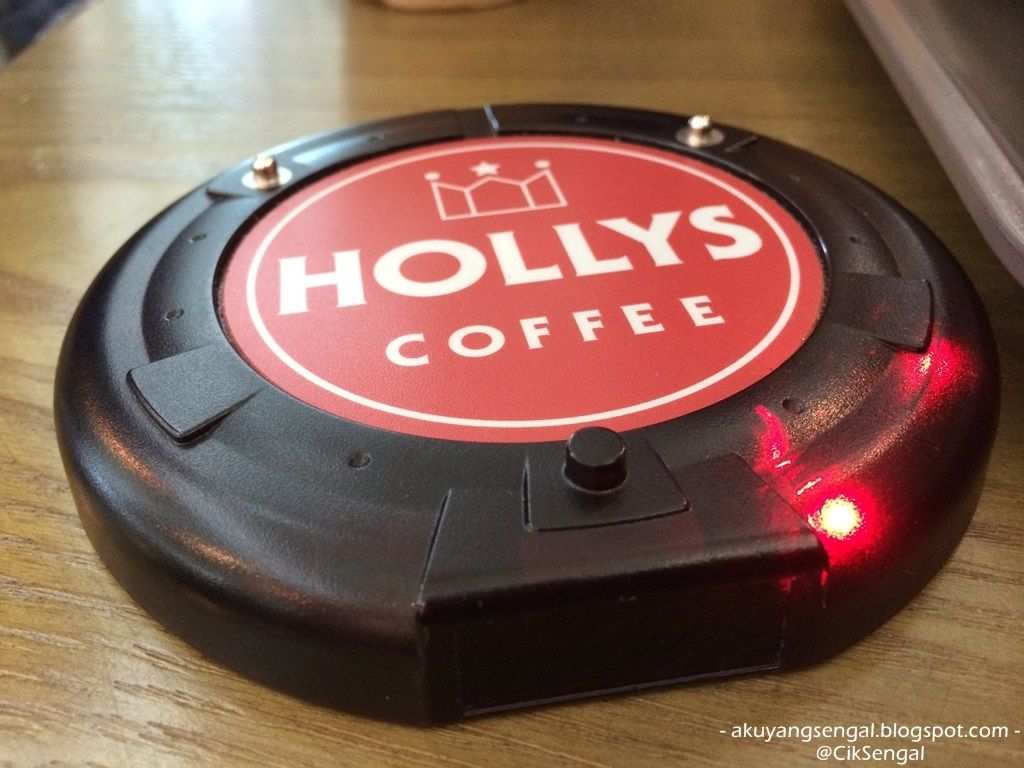 Minum kopi..
Check in, and say bye-bye lah kita pada Busan ni. Entah bila nak datang lagi kan. Mungkin bukan dalam masa terdekat ni. Lagi dua tiga tahun kot baru datang lagi. Hehe konon je tu.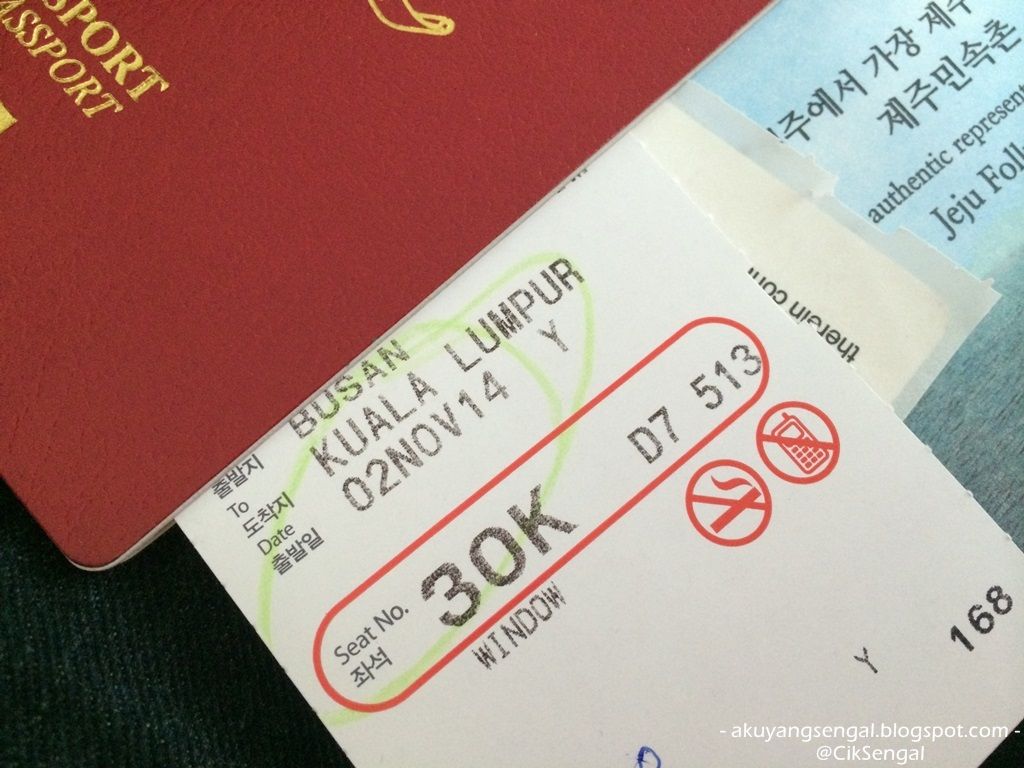 Balik ler..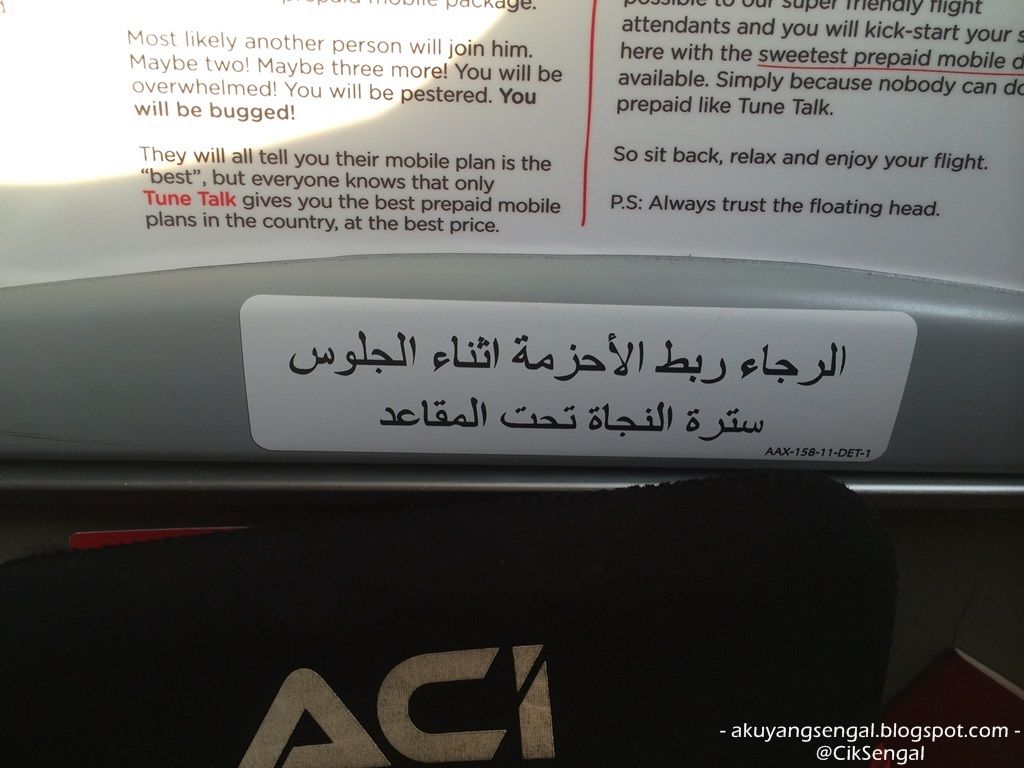 Ni doa ke apa ni?
Ok, habis sudah edisi jalan-jalan 10 hari 9 malam di Busan, Seoul dan Jeju. Busan dan Seoul tu takde benda sangat. Yang penting Jeju! Lepas ni nak buat summary pulak. Semoga bermanfaat lah hendaknya ye.
Till the next trip! Chiaooww..