Tak pernah terfikir pun nak pergi tengok badminton match. Tapi disebabkan aku ada satu hari untuk dibazirkan, dan tak tau nak buat apa, aku terus melangkah ke Mid Valley, beli tiket kat Rock Corner, jalan-jalan sekejap dan terus bergerak ke Stadium Putra.
Kebetulan hari ni pusingan separuh akhir. And i see some familiar names playing today. Lee Chong Wei ada, Saina Nehwal ada, dan yang paling best Lee Young Dae pun ada. Hikssss..
My ticket!
Dah lama jugak lah sebenarnya tak menjejakkan kaki kat Stadium Putra ni. Last time datang sebab meroyan tengok SuJu back in 2011. Lepas tu tak ada dah. Alih-alih dengar stadium ni tutup untuk renovation. Apa yang direnovate pun aku tak tau.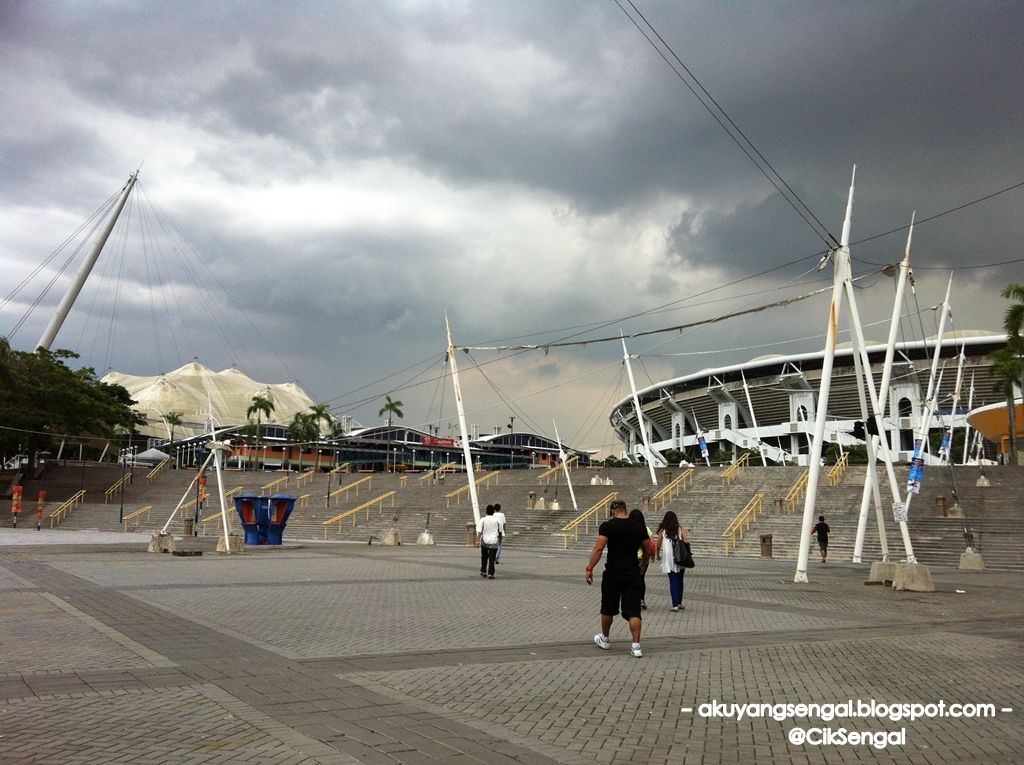 Long time no see!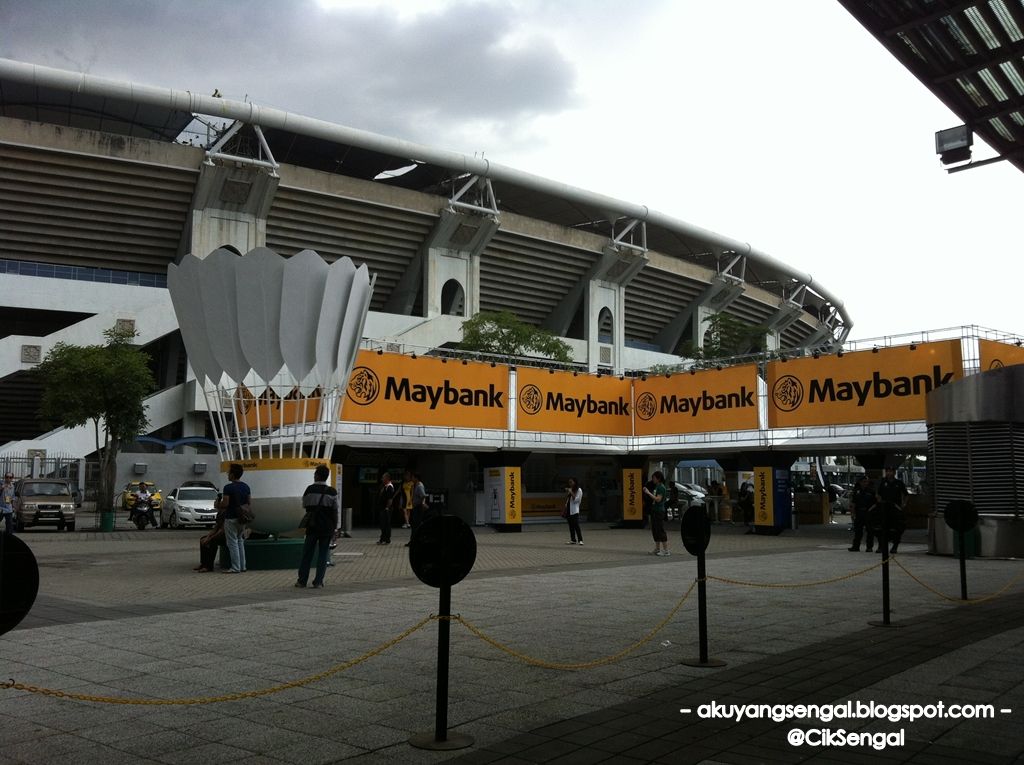 Some events outside..
Aku sampai lambat. Malas nak rushing-rushing. Sebelum masuk, aku skodeng-skodeng keadaan sekeliling stadium. Sempat jugak masuk jamban. Hurmm.. Tak terbela pun jamban ni. Apa yang direnovate? Dah abis skodeng, aku masuk. Wahh rindunya aku kat susasana dalam stadium ni. But wait.. Sama je dengan sebelum ni. Mana yang direnovate?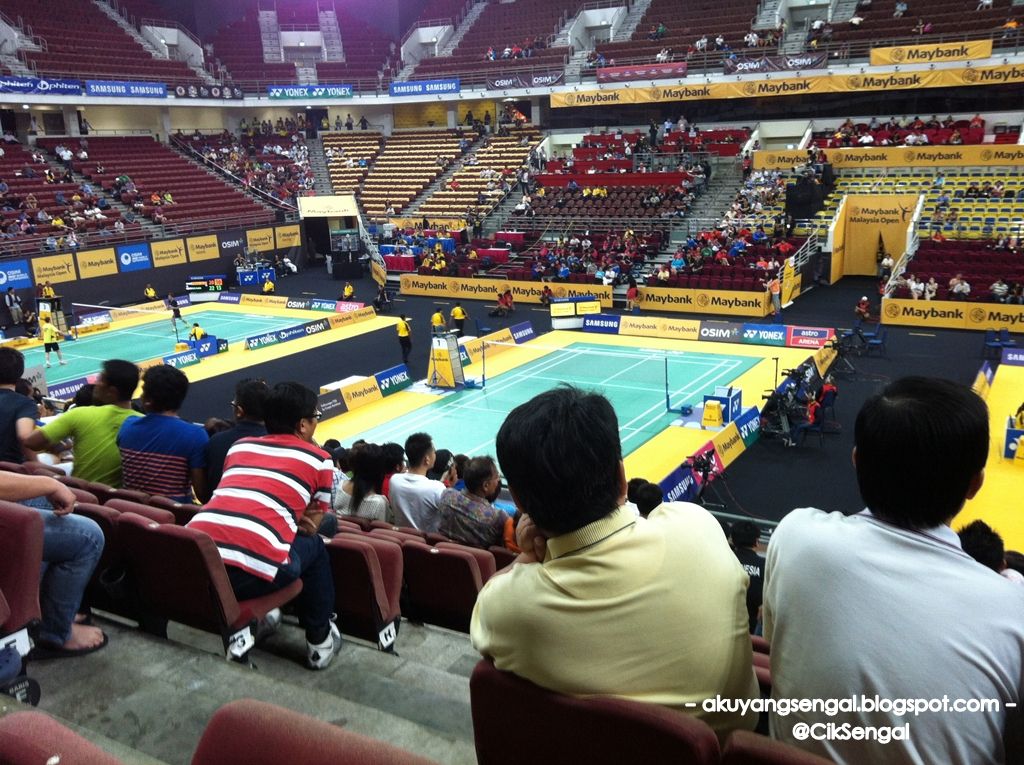 Inside..
Banyak membebel aku ni pasal renovate-renovate ni. Tak nampak apa-apa perubahan pun. Kerusi pun ala-ala nak tertanggal jugak. Ada yang tercabut sana sini. Hurmm.. Dia renovate bumbung kot.
The game started. Ramai jugak yang datang tengok ni. Tak kira bangsa agama. 1Malaysia lah kan. Sekali sekala terdengar orang bersorak bagi semangat ke pemain. Meriah jugak lah. Somewhere in between tiba-tiba blackout kat sebelah kanan stadium. Lohh.. Tak ada lampu pulak dah. Beberapa game terpaksa ditangguhkan sebentar sementara lampu dibaiki. Chaitt.. Buat malu je. Other than that, aku relaks dan layan game.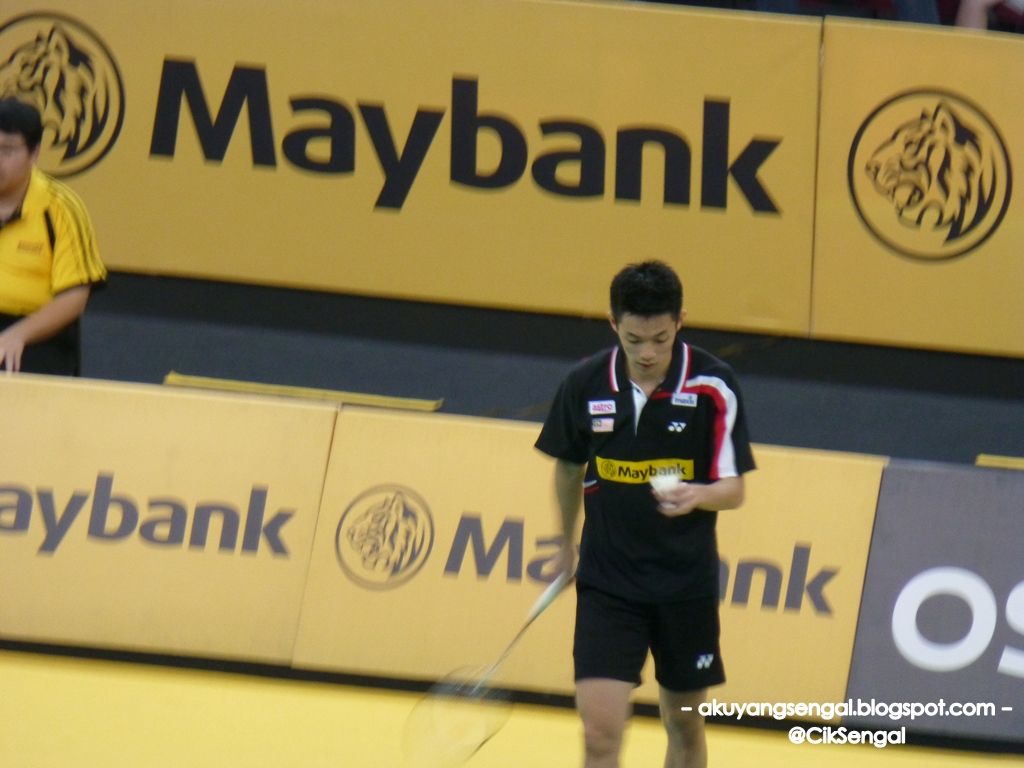 Darren..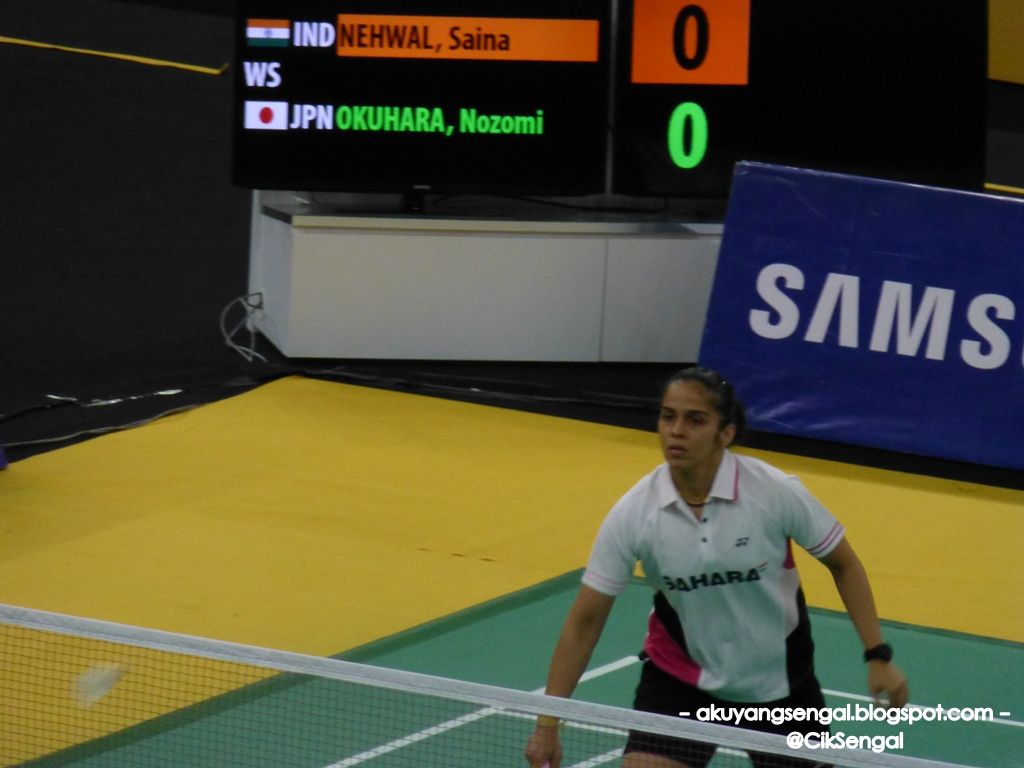 Sania..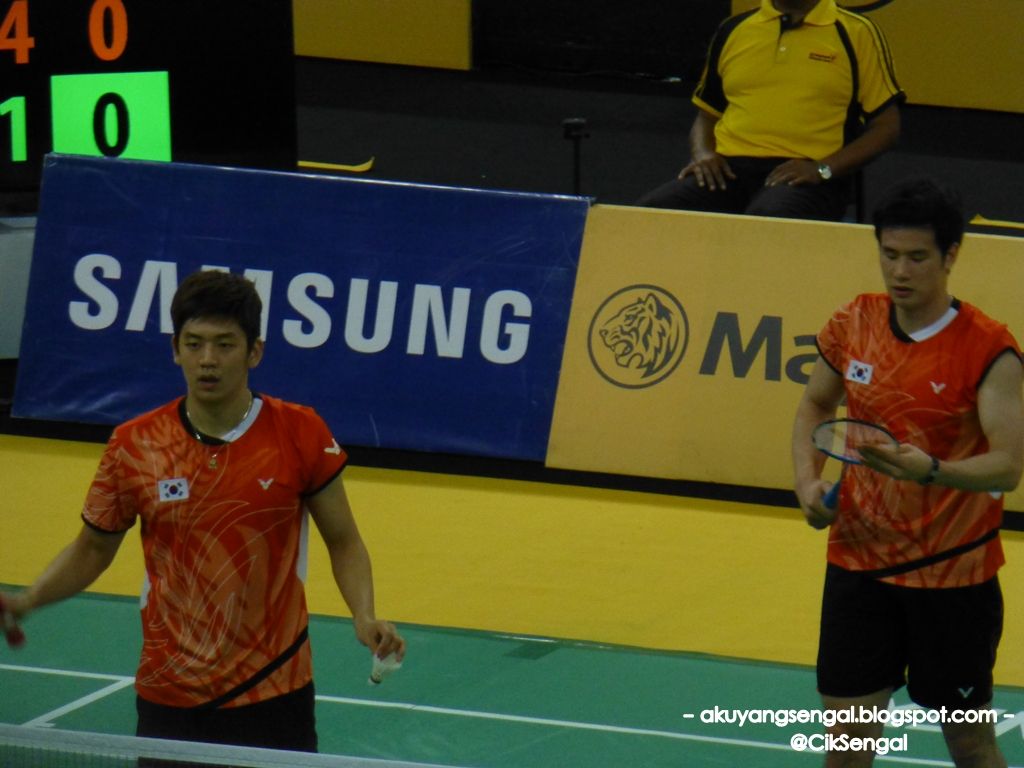 Lee Young Dae and geng.. Hikhiksss..
Atuk Chong Wei..
Boleh dikatakan seronok jugak lah tengok live depan mata. Kalau kat rumah dok menyumpah-nyumpah depan TV je. Kat sini boleh join menyumpah-nyumpah dengan pakcik-pakcik yang duduk sebelah aku. Hehehehe.. It was fun.
Dah! Tak tunggu sampai habis. Aku nak kena balik semula ke KL Sentral, ambik beg dan melangkah ke LCCT. Aktiviti homeless akan dimulakan sebentar lagi..